Urfi Javed Feels Like "Angelina Jolie" After Ranveer Singh Calls Her A "Fashionista"
Urfi Javed; a well-known personality who has always been in the spotlight is again in the news. But this time for the right reasons. Known for her undressed commentary and crazy fashion sense, Urfi remains in the news. After being lauded by the Hollywood designer, Harris Reed, Urfi is getting noticed by none other than Ranveer Singh and Alia Bhatt. It is only the first episode of Koffee with Karan season 7 but the talks about the show are not stopping. From talking about Alia's marriage and pregnancy to making several comments, in one segment, Ranveer Singh called Urfi Javed a "FASHION ICON". On which, reacting to it, Urfi said that she feels like Angelina Jolie right now.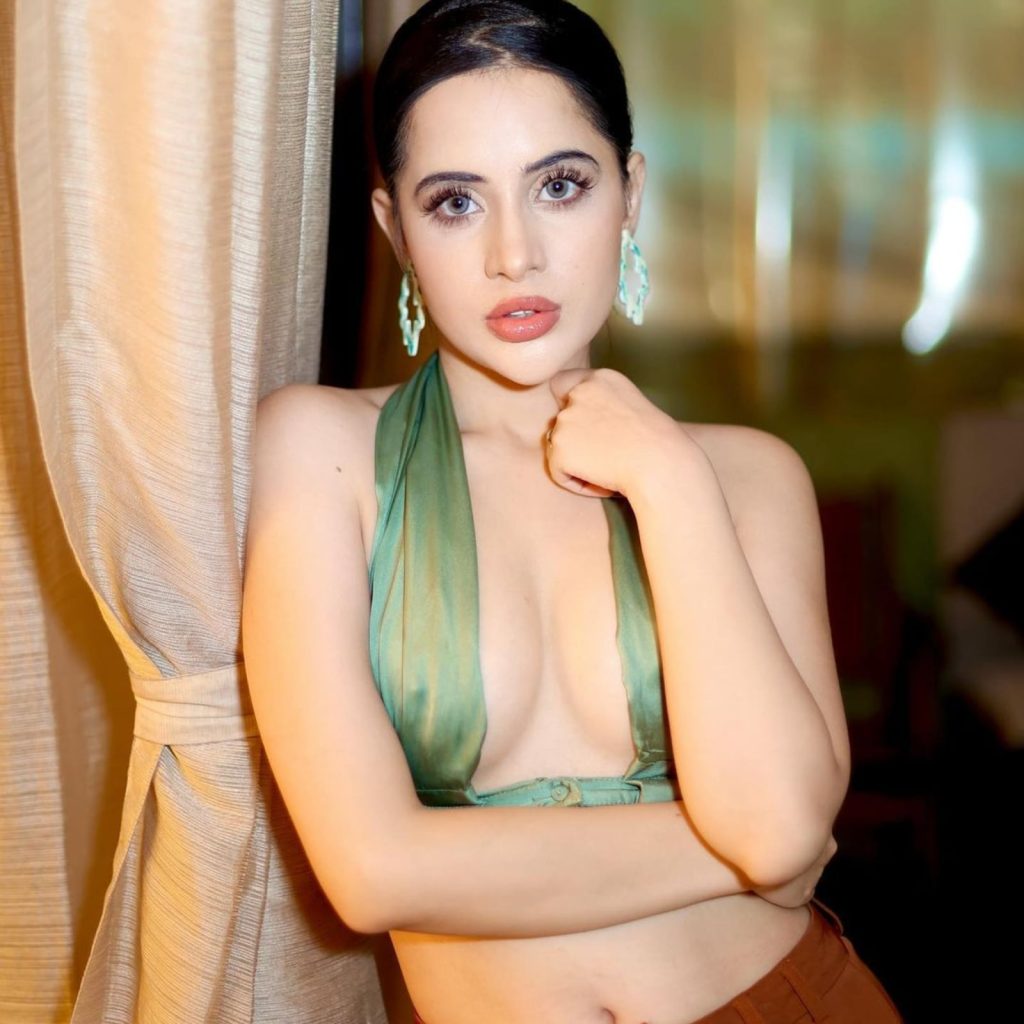 On the episodes of Koffee with Karan Season 7, Khilji complimented Urfi for her bold and unique fashion statements. During Eid-Al-Adha, when Urfi stepped out, paps asked about the same, and the Bigg Boss OTT contestant said that she couldn't believe it. She thought that the 'Rocky Aur Rani Ki Prem Kahani' actor was mocking her and teasing her. However, when she realized that he authentically complimented her, she said, "I feel like Angelina Jolie." Later she was seen correcting herself saying, she felt like Deepika Padukone.
She replied to the paps, " I couldn't believe it that Ranveer Singh called me a fashion icon. I was watching a movie and suddenly I got a lot of calls from everyone. They started asking me if I watched Koffee With Karan's episode and started sending me its episode. Then my sister called me and asked if I watched the episode. I said no, so she told me that Ranveer Singh called you a 'fashion icon'."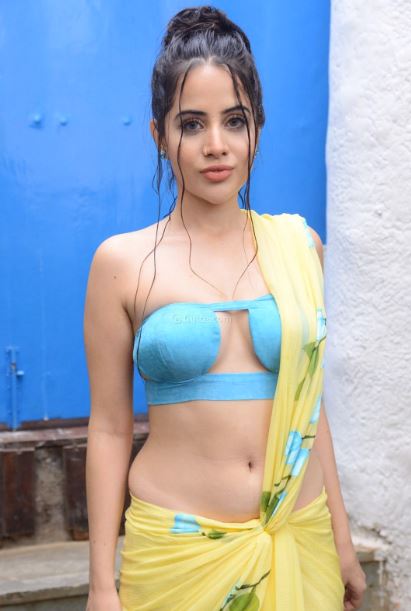 During the episode, Karan asked Deepika's husband, whose nightmare would it be to repeat the same outfit too soon. Mr. Jayeshbhai replied 'Urfi Javed' to which Karan reverted saying," because she is in new cuts". Urfi got spotted in a yellow floral saree and blue blouse as she shared sweets with the paps. The actress said she went on Koffee With Karan without being on the show. She also said that she is really happy to get a comment like this from a Fashion Icon himself and that she will work hard and bring out new aesthetics soon.