Abhishek Bachchan Gets Trolled For His Look At Manish Malhotra's Bash, User Asks "Who Is This Grandpa?" Checkout!!!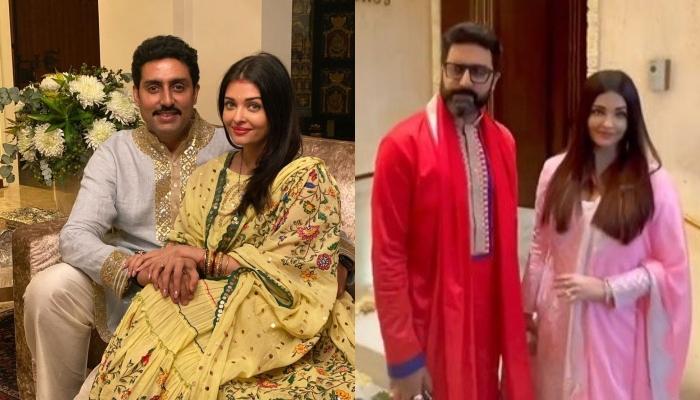 The internet users were not pleased with Abhishek Bachchan's attire for Manish Malhotra's Diwali party and cruelly mocked him. Aishwarya Rai Bachchan, a Bollywood actress, is a diva who has occupied our hearts rent-free for years. With roles in movies like Devdas, Dhoom 2, Jodha Akbar, Raavan, Sarbjit, and many others over the years, Aishwarya has proven her acting prowess. In addition to her outstanding performance, Aishwarya is renowned for her beauty, grace, and elegance. Her impeccable fashion choices and charming personality never fail to win us over.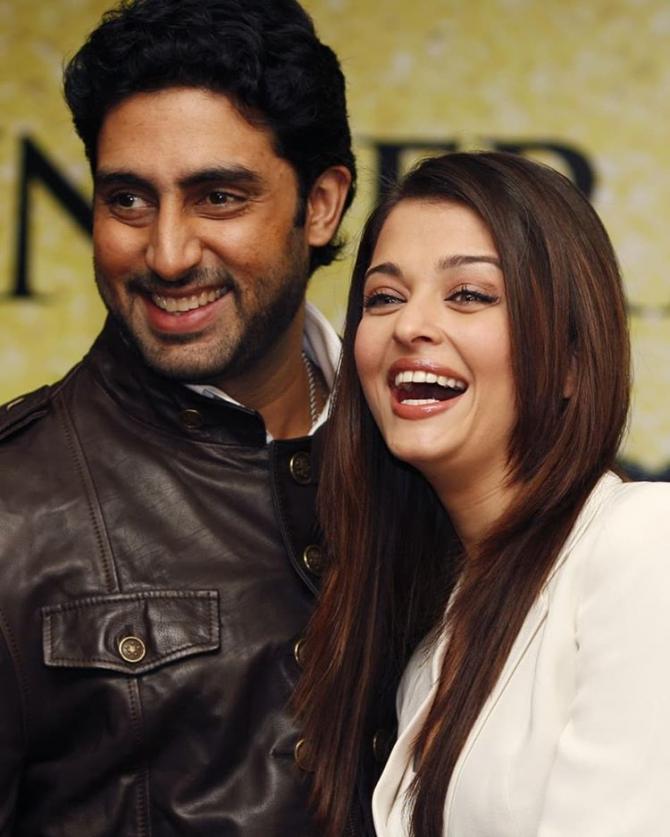 On a personal level, Aishwarya Rai married actor Abhishek Bachchan on April 20, 2007, beginning their happily ever after. The couple later became parents in 2011 when they welcomed Aaradhya Bachchan, a stunning baby girl, into their lives. Aishwarya and Abhishek are each other's biggest supporters, confidants, and rock-solid pillars of strength. The pair never fails to compliment one another and show appreciation for each other's efforts.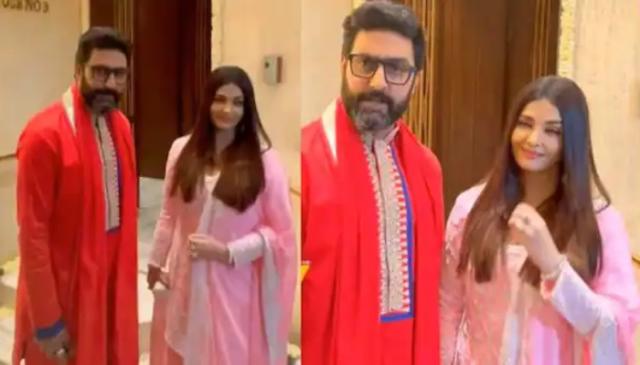 Manish Malhotra gave a lavish Diwali party for his business associates on October 20, 2022. The paparazzi captured Aishwarya Rai Bachchan and her husband, Abhishek Bachchan, among the other celebrities turning heads as they attended the celebration. Aishwarya looked lovely in a pink suit with elaborate embroidered work all over it, while she wore a red kurta-pyjama and matching stole. The actress used light makeup and a midpart to complete her look.
Abhishek and Aishwarya's followers couldn't stop fawning over their favourite couple as soon as the video became viral. However, several online users were critical of Abhishek's attire and flocked to the post's comment area to mock the actor. an individual user wrote, "Who is this grandpa?", another one took to the comment section to write, "Yeh baba banke kyun aa gaya." Another netizen's comment can be read as "Laal langoor." Meanwhile, another follower wrote, "Church ka father lag raha hai." Check out the comments below: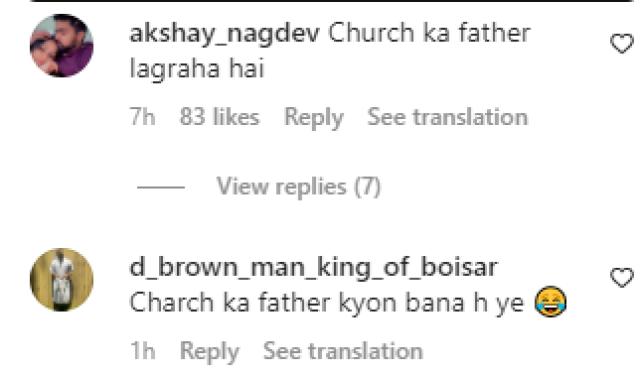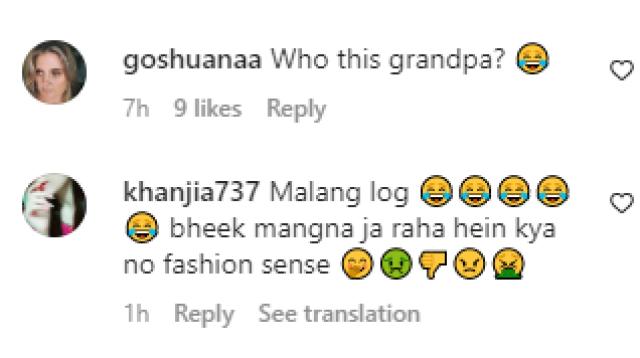 Aishwarya Rai Bachchan and Abhishek Bachchan celebrated their 15th wedding anniversary on April 20, 2022, with support from their adoring fans. A throwback photo from their wedding was posted on each of Abhishek and Aishwarya's Instagram accounts on their special day. The picture showed the stunning pair exchanging rings, and it was nothing short of a wonder to witness. Aishwarya's hand, which was completely decked out in magnificent jewellery, was seen in the close-up photo.