Kangana Ranaut Exposes Bollywood's Drug Racket, "Actors' Wives Host Drug Parties Which Get Very Vulgar With Debauchery"
Kangana Ranaut has been taking a stand against all the evil persisting in society today. Now, she has come forward to expose the drug racket of Bollywood and the drug mafia that is selling drugs to everyone. With the Narcotics Control Bureau getting involved in the drugs angle in Sushant Singh Rajput's case, Kangana Ranaut has decided to speak up against this evil in the society.
In an interview with Republic, Kangana revealed that once she was a part of 'high and mighty' club of Bollywood where she attended parties every other night and saw celebrities taking drugs. "Many young actors, my age, they individually snort drugs and do shows. Second, blind items are also being written about these actors. Dealers are the same. Everything is handled in a systematic manner. Their wives also host these parties. It is a different environment altogether. You will find people who only do drugs and indulge in debauchery in such parties," said Kangana.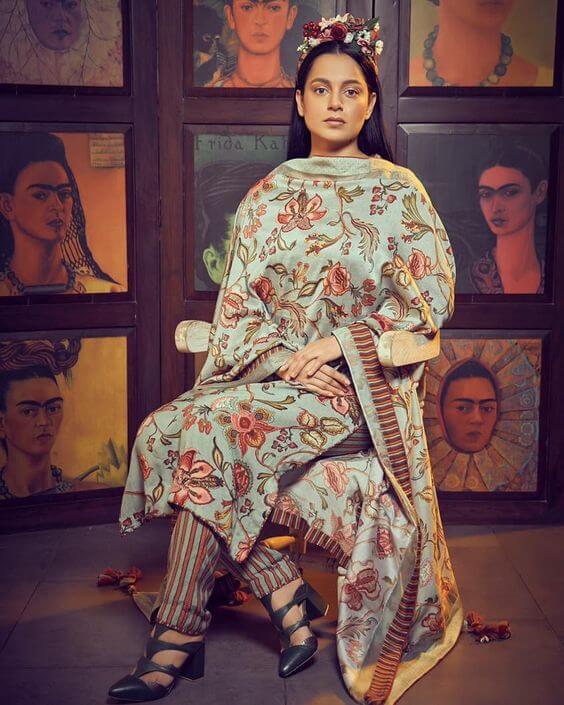 She added, "Many governments have helped this Bollywood-drug mafia grow. Same Bollywood-drug mafia involved, they know each other, same dealers and peddlers are involved. Then there is another racket – blind items, where actors have admitted that they consume drugs. These people promote nepotism, many of them do drugs from childhood and then become actors or directors. Many of these actors, I dated one of them — they go to a place, start with a drink & then go on with drugs. It all starts with a drink, then a roll, and then a pill, then they snort – it's a secret sign."
Kangana concluded saying, "These actors, their wives move to houses & do drugs, debauchery is unimaginable. I've seen how vulgar it becomes and things get out of control at these drug parties. Some of the realities are shown in a recent film, but the truth is whitewashed. My question is how can such people be idolized?"