Video Of Parineeti Chopra and Raghav Chadha's Dreamy Udaipur Wedding Gets LEAKED! Watch Here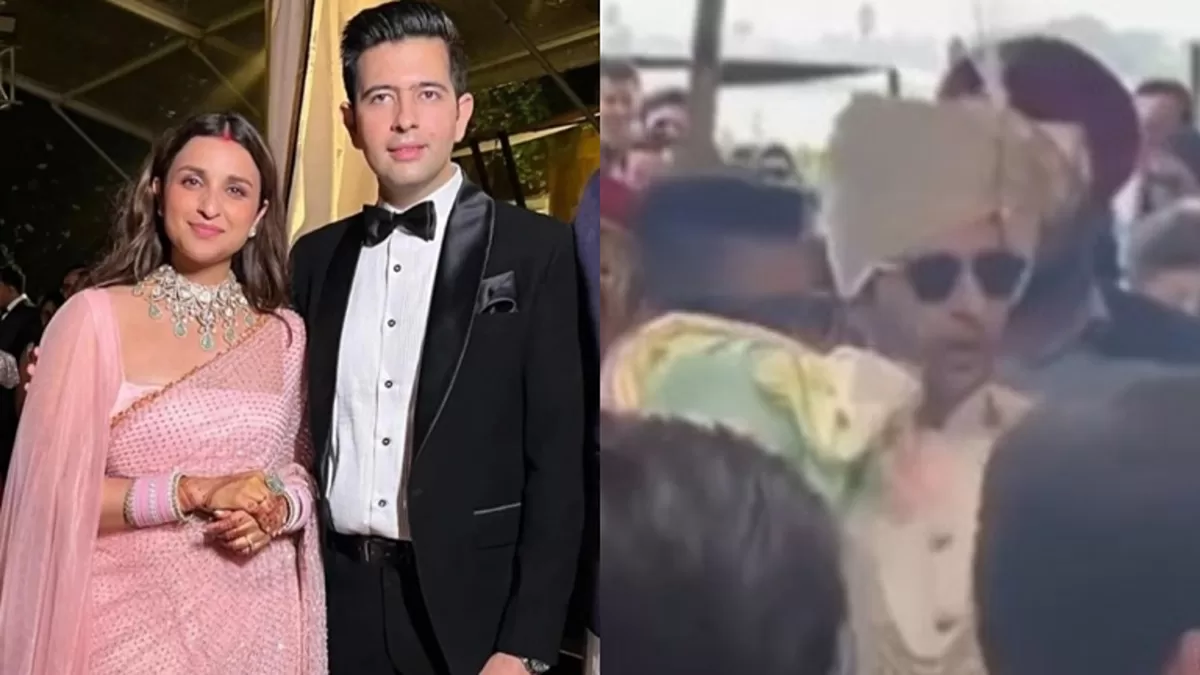 Parineeti Chopra and Raghav Chadha celebrated their nuptials at The Leela Palace in Udaipur. While fans eagerly anticipate their first official wedding photographs, a video is leaked. In the clip, Raghav's grand baarat procession has taken the internet by storm.
In the video, Raghav Chadha enters in style, escorted by his uncle, Pawan Sachdeva. He looks dashing in an exquisite ivory sherwani, elevating his cool quotient with sunglasses. His ensemble is crowned with a magnificent golden wedding turban. The baarat's arrival at the venue became a jubilant spectacle, as guests enthusiastically danced, drawing near to the enchanting Lake Pichola.
Ceremonies and Vidaai: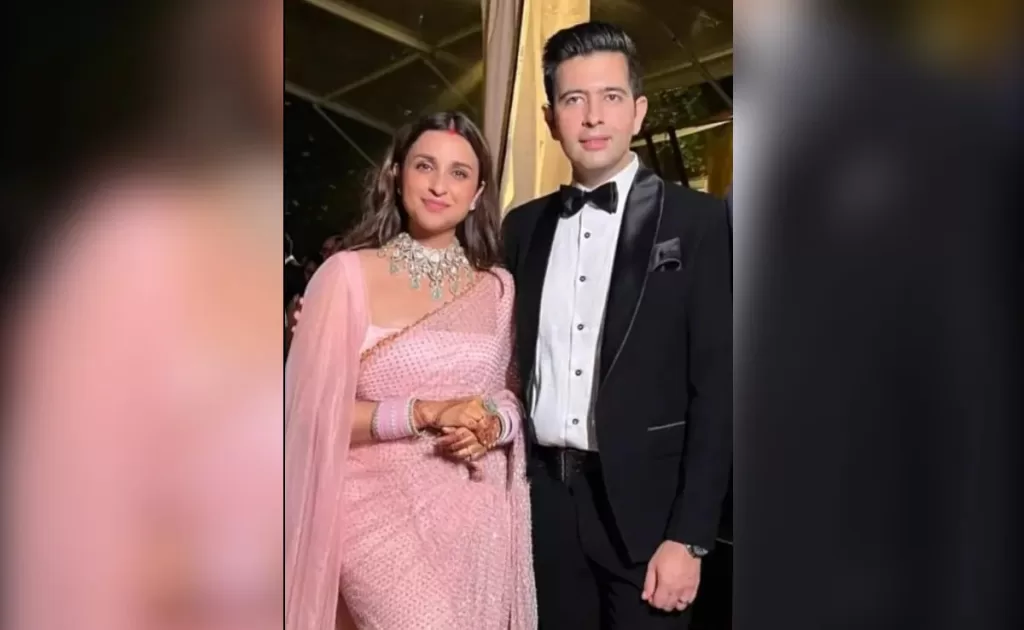 After the baarat's arrival at the wedding venue, the couple embarked on their jai mala ceremony, exchanging garlands as a symbol of their love and union. They followed the sacred ritual with the chanting of holy mantras, the solemn pheras, and the emotional vidaai ceremony. This was accompanied by the soul-stirring melody of the song "Kabira."
." The enchanting venue near Lake Pichola added a touch of romance to the celebrations.
Reception and Couple's Debut:
View this post on Instagram

Following their wedding rituals, Parineeti and Raghav hosted a delightful reception for their cherished guests. Rumor has it that they will grace the dance floor with a captivating performance, celebrating their new journey together as a married couple. As the reception photographs emerged, it was evident that the newlyweds exuded sheer happiness and elegance.
Parineeti's Radiant Look:
Parineeti Chopra looked ethereal in a pink saree, radiating joy on her special day. A striking element of her appearance was the traditional sindoor on her forehead, symbolizing her marital status. Moreover, the actress's matching blouse featured dramatic sleeves, while a statement neckpiece. Her minimalistic mehendi design and sparkling diamond engagement ring were also visible, captivating onlookers with their grace.
Raghav Chadha appeared dashing in a classic black tuxedo, exuding timeless charm and sophistication. This look marked a departure from his signature glasses, enhancing his debonair appearance for the wedding reception festivities.