"We Are Expecting" Vikrant Massey and Sheetal Thakur Announce Pregnancy In The Most Cutest Way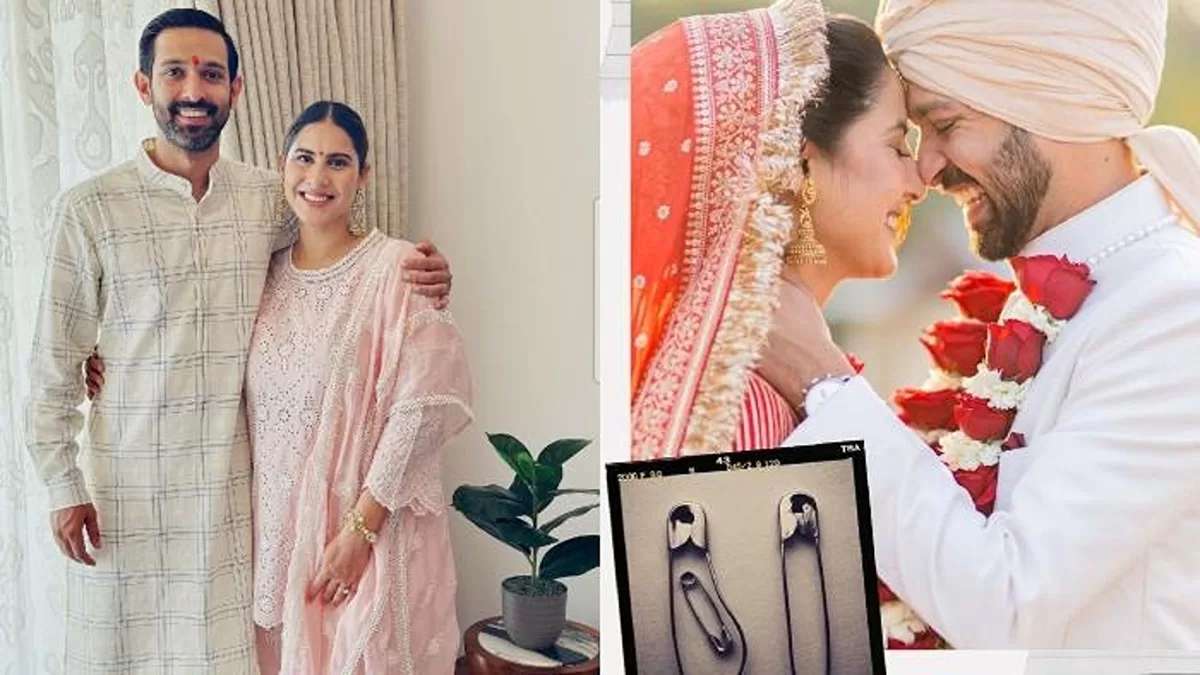 On September 24, 2023, the charming Bollywood couple, Vikrant Massey and Sheetal Thakur shared adorable news. They took to their respective Instagram accounts to share a delightful surprise with their ardent followers. Set against the backdrop of a cherished throwback wedding photograph, the couple unveiled their momentous secret. A pair of safety pins creatively conveyed the message: "We are expecting! BABY COMING 2024." Accompanied by the succinct caption, "New beginnings," Vikrant and Sheetal radiated happiness and anticipation.
Anticipation and Excitement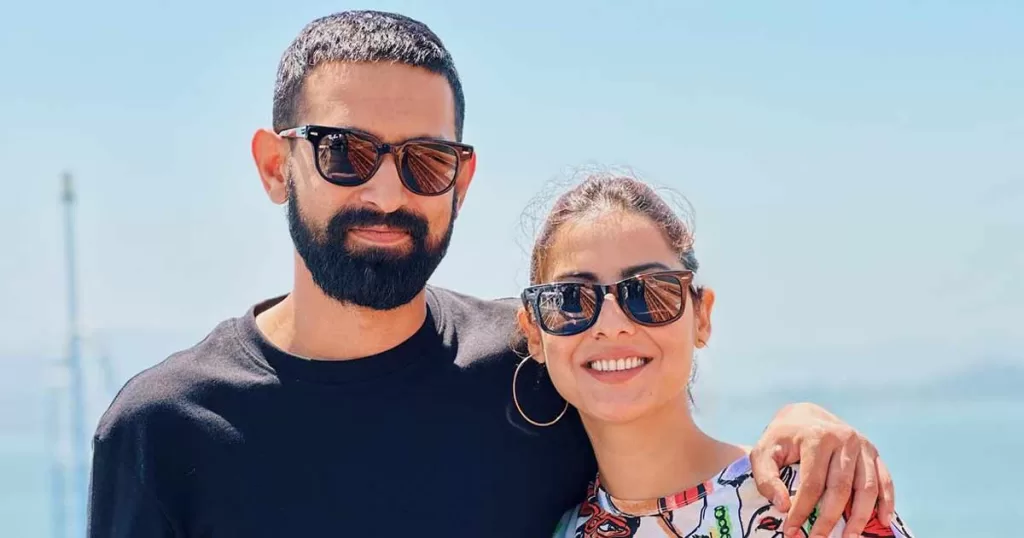 While speculations regarding the couple's pregnancy had been circulating, this heartfelt revelation officially confirmed the news. The news has ignited widespread joy among their fans. Sources close to Vikrant and Sheetal have shared their boundless enthusiasm for this new chapter in their lives. The couple is overjoyed about embarking on the journey of parenthood and eagerly awaits the arrival of their little one.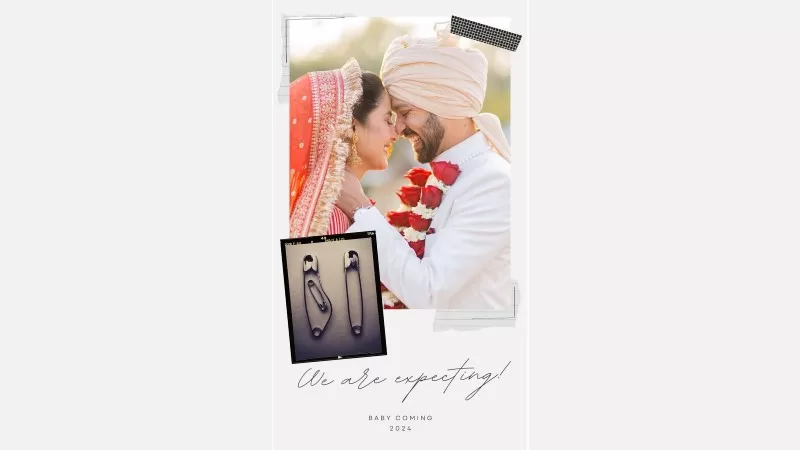 As Vikrant and Sheetal step onto this enchanting path towards parenthood, their fans and well-wishers are eagerly witnessing their beautiful story unfold. The announcement has triggered an outpouring of love and warm wishes, underscoring the significance of this extraordinary moment in their lives. This exciting news marks the beginning of a new chapter for the couple, as they prepare to welcome their bundle of joy in 2024.
A Love Story Blossoming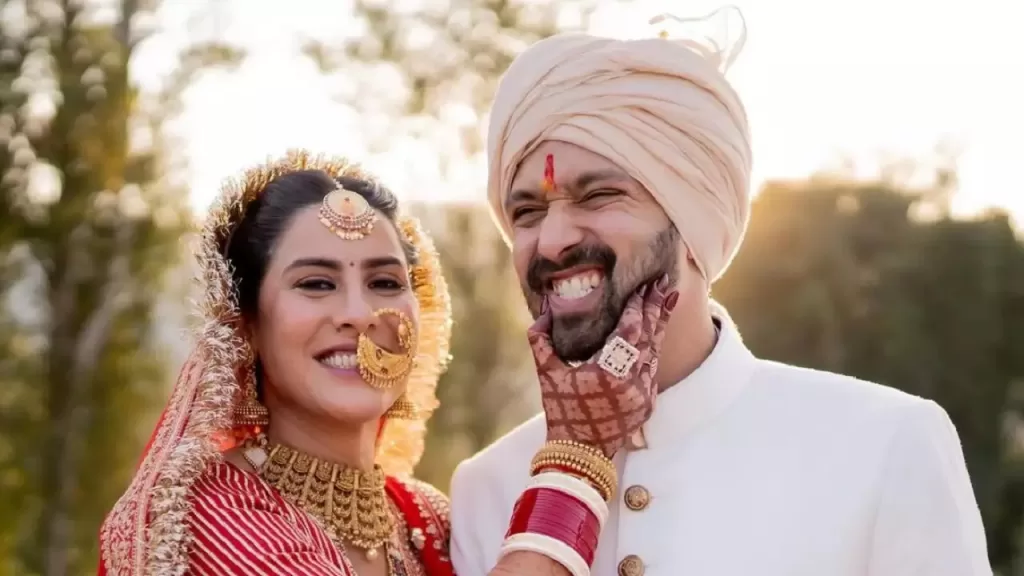 Vikrant Massey and Sheetal Thakur's love story has been nothing short of a fairy tale. From their on-screen chemistry to their real-life romance, the couple has captured the hearts of many. Their journey together has been filled with shared dreams and aspirations. The duo is now embarking on the incredible journey of parenthood.
The couple's announcement has brought them closer to their fans, who are eagerly following their story and sending heartfelt wishes. Vikrant and Sheetal's decision to share this special moment with the world reflects their genuine connection with their supporters. As they prepare for the arrival of their little one, Vikrant and Sheetal are basking in the warmth and love that surrounds them, excited about the new adventures that await them as a family.