Kriti Sanon apologizes after a man accuses her for "ruining his life," he says "he's been bullied 1000 times." Read inside.
Kriti Sanon's popular song Param Sundari from her film Mim in which he performed amazingly. She is appreciated for her dance. And now, her song Param Sundari has become a problem for one of her fans. To know why to read here: Kriti Sanon had a good laugh over a fan's tweet who said to her that the song Param Sundari from her film Mimi apparently "ruined" his life. A fan dedicated to Kriti Sanon shared the conversation on Twitter.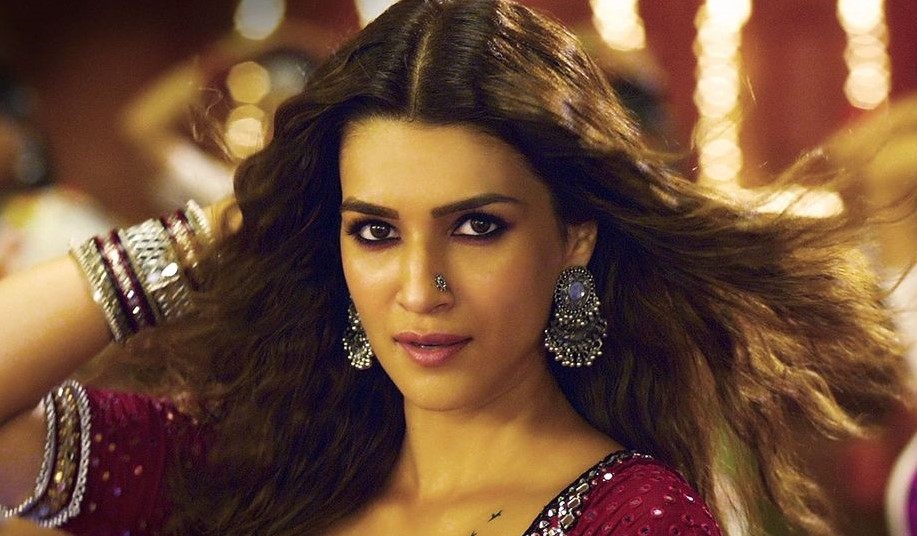 The Twitter user named "Param Chhaya" shared his funny story of his name being compared with Param Sundari to the Mini actress Kriti Sanon and he said: "As a kid, nothing ever bothered me in school. I wasn't angry with anyone who teased my last name or my name itself. Since the time Kriti Sanon's Param Sundari dropped, have I been bullied by the song at least 1000 times already? Why did you do this, Kriti? Why ruin my life?" He added a few laughing emojis.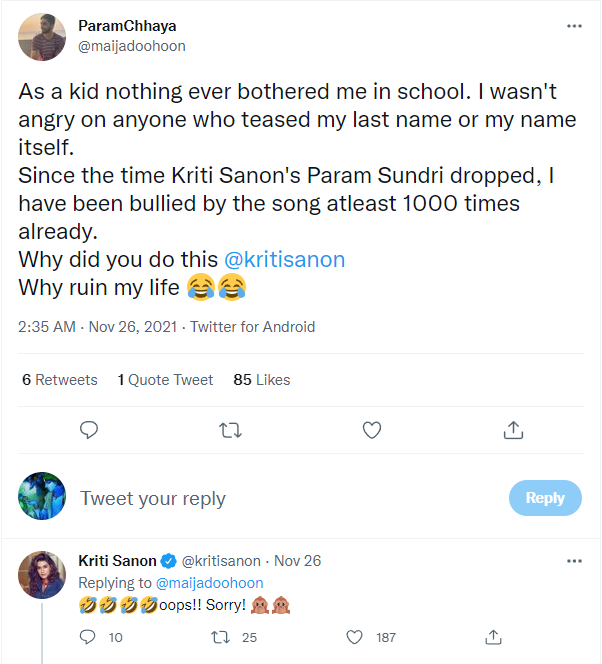 Kriti Sanon reacted to his tweet; she shared a bunch of laughing emojis and apologized on his note. and wrote, "Ooops!Sorry!," She tweeted.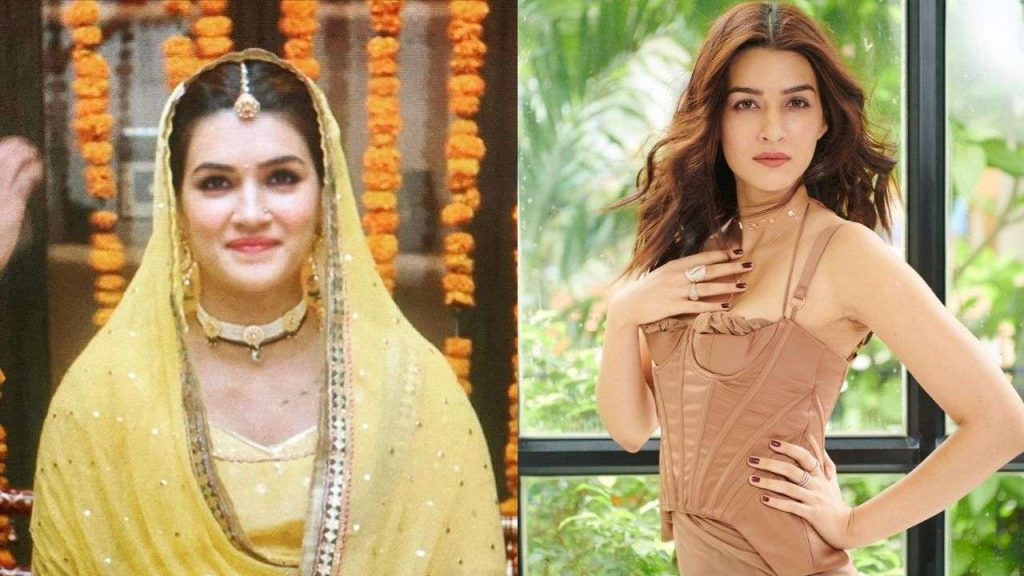 Param Sundari's song was a huge hit when it was released earlier this year. The song is sung by popular singer Shreya Ghoshal. And the song was composed by the Oscar-winning music composer AR Rahman who composed the film's soundtrack. The film was directed by Laxman Utekar, Mimi's role was played by Kriti Sanon as a surrogate mother who quit her career because of pregnancy after fleeing their parents.
Read more articles here:
https://ent.womansera.com/gadar-2-goes-on-the-floor-sunny-deol-and-ameesha-patel-as-tara-singh-and-sakinas-first-look-revealed-take-a-look/