Kareena Kapoor Khan Mocks Hubby, Saif As He Was Carrying Too Many Bags, Asks "Mr. Khan Is That You?"
Apparently, from one of their shopping trips, Kareena Kapoor Khan posted a photo of her husband Saif Ali Khan carrying a lot of bags, along with a funny caption. Saif Ali Khan and Kareena Kapoor Khan, a beautiful Bollywood couple, have two adorable children named Taimur and Jehangir. Even after becoming active parents, the deeply in love couple never misses an opportunity to cause a scene with their mushy romance. Fans of the adorable family can't get enough of them after just one glance.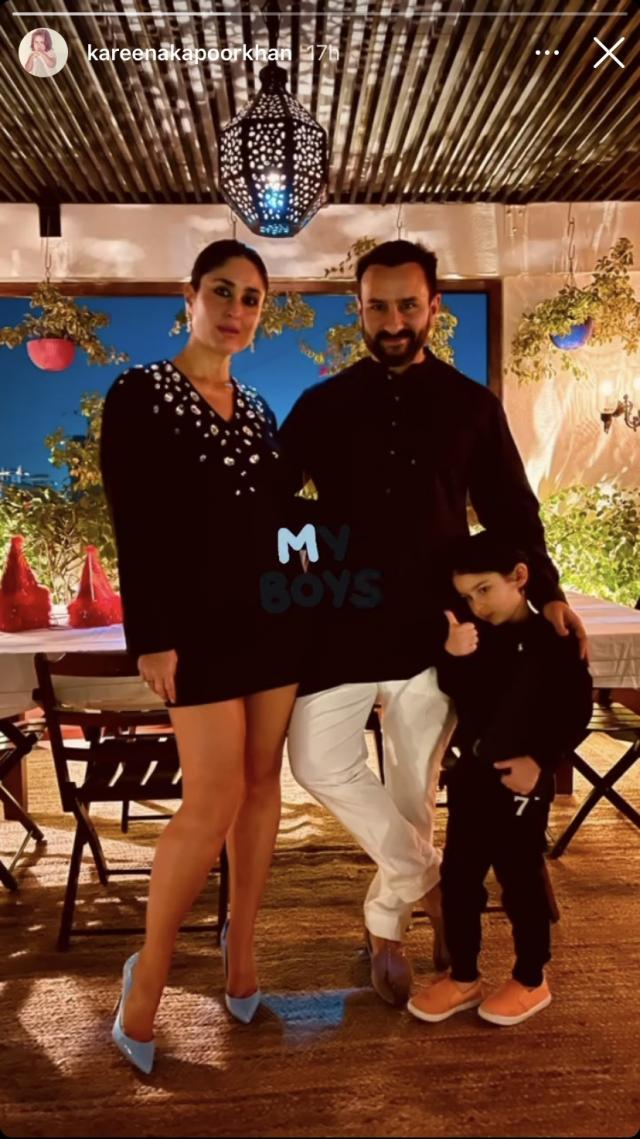 Kareena Kapoor Khan, an adoring mother, and devoted wife, frequently posts adorable pictures of her family on social media, and we can't stop swooning over them. She recently shared a funny post for her adoring husband, Saif Ali Khan, again. It can be seen that they have maintained their spark even after being married for so long from the brief appearance and the cutesy note.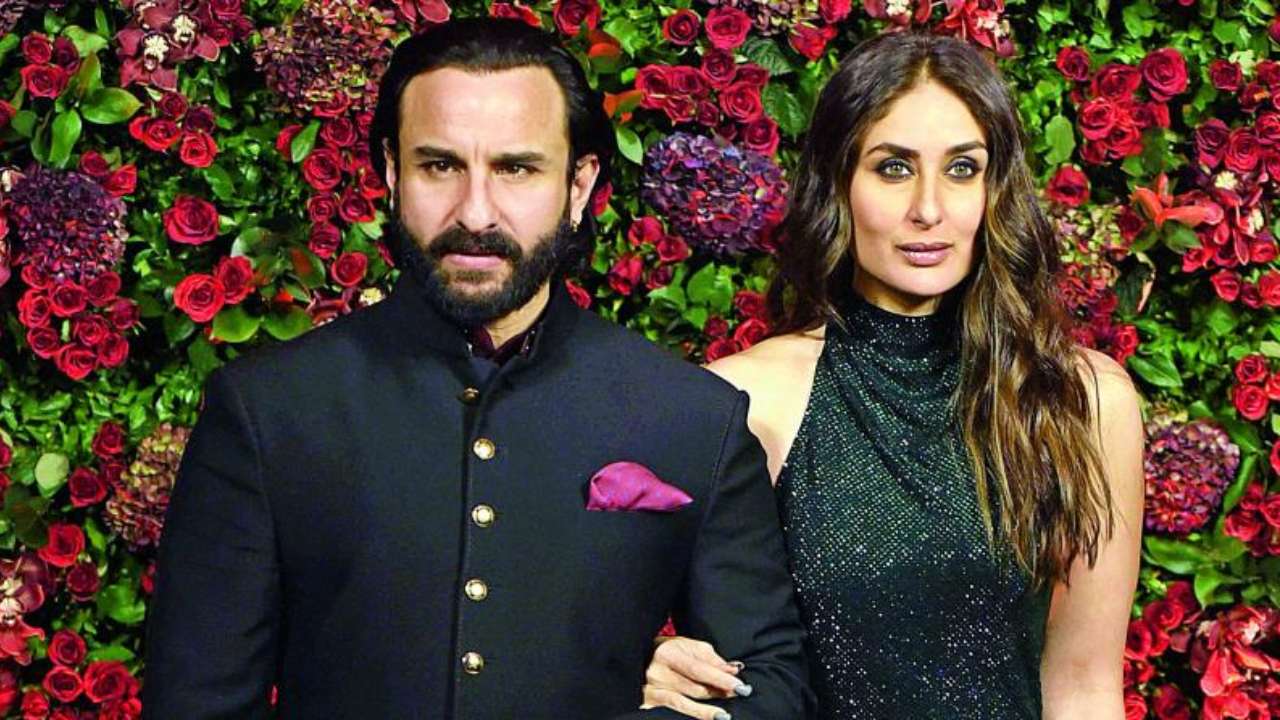 Recently, Kareena Kapoor Khan posted a cute photo to her Instagram account from her trip to London with her husband, Saif Ali Khan. In the photograph, Saif was captured from behind while walking through the streets of London carrying several tote bags—one on each shoulder and one in each hand. His adorable wife mocked him by posting the image and writing: "Mr. Khan is that you?"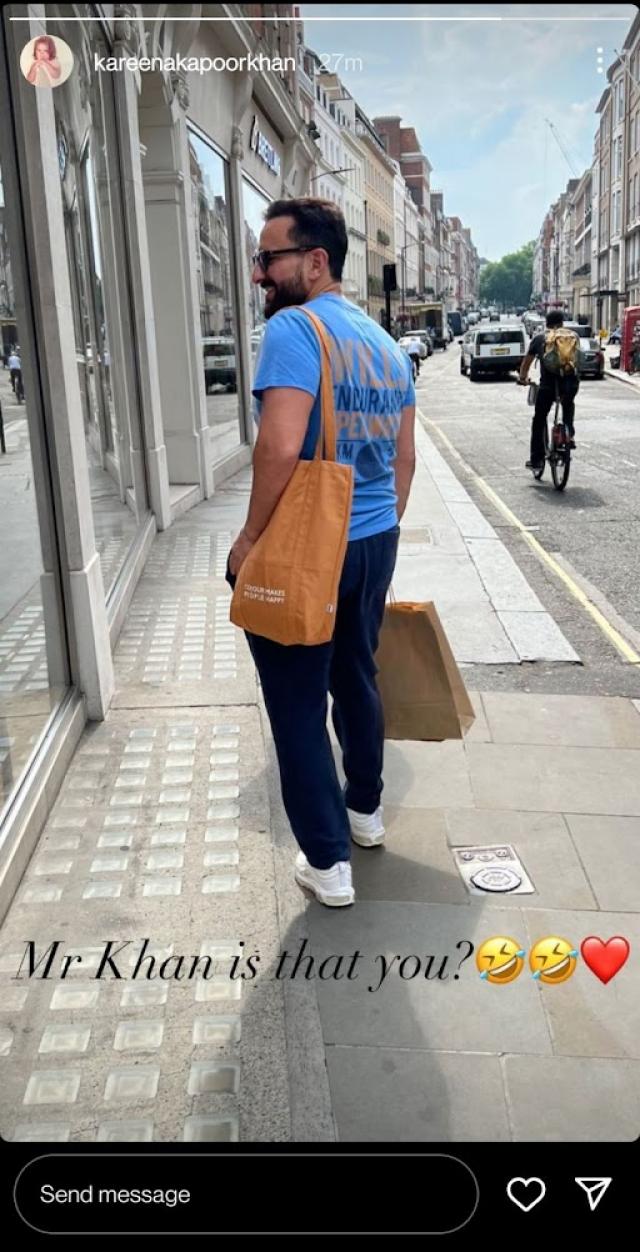 Kareena is a social media whirlwind who frequently posts "imperfectly perfect" photos of her family on her accounts. For instance, at the wedding of Ranbir Kapoor and Alia Bhatt, Kareena attempted to combine her husband Saif and their two children, Taimur and Jeh, into a single frame. She had also waited for the ideal opportunity.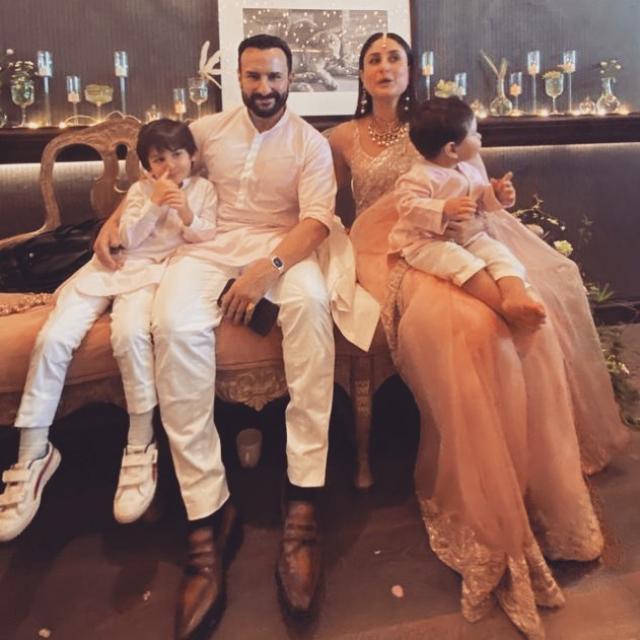 However, on April 15, 2022, she had posted a hazy picture of Saif posing for the camera, in which Taimur could be seen picking his nose, Jehangir was looking to the side, and she was talking. She had written a sweet note that read as follows and was included with the picture: "This is what trying to get a family picture looks like…Saifu please smile for the picture…Tim take your finger out of your nose ya…Jeh baba look here…Me: Arrey koi photo lo yar…Click…And this is what I got best guys #TheMen of my life #MyWorld."