Shahid Kapoor and Kareena Kapoor Khan were once deeply in love with one another. Take a look at the footage of her kissing Shahid while her husband, Saif Ali Khan, was looking on! Actors Kareena Kapoor and Shahid Kapoor from the film Jab We Met were named among the top jodis in Tinseltown.  When they first started dating, they were deeply in love and frequently spotted together in public.
However, the couple crushed the hearts of their enormous fan base when they called it quits after a four-year relationship for personal reasons. Although Kareena and Shahid went on with their lives, the reason for their breakup is still unknown.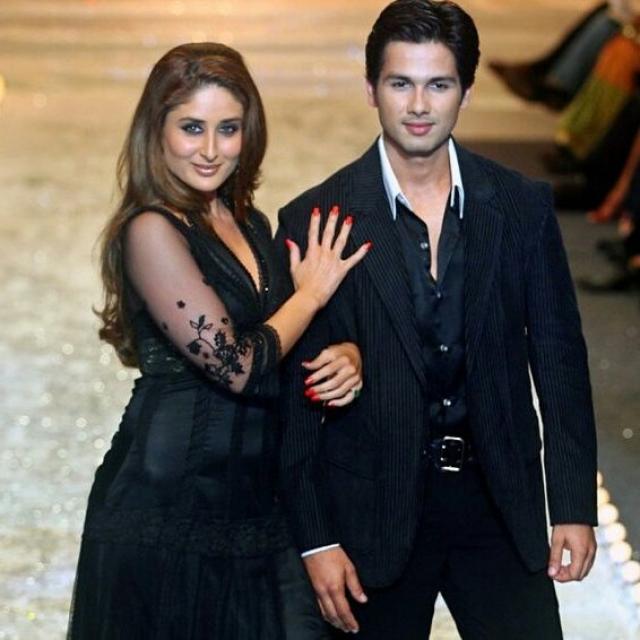 Fans of Kareena and Shahid praised them as the best couple and adored their on- and off-screen relationship. In 2007, Shahid and Kareena's relationship was the talk of the town, and the deeply in love couple was frequently spotted together during their public outings. It's interesting to note that Kareena kissed Shahid back then in front of her now-husband Saif Ali Khan.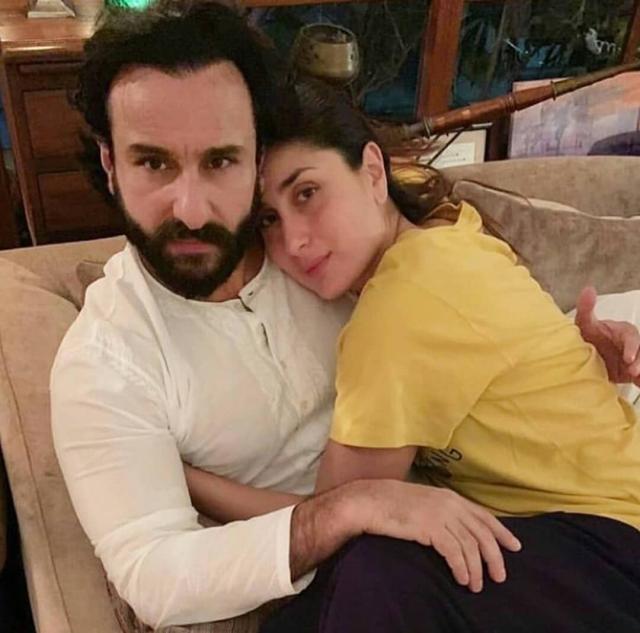 In 2006's Omkara, directed by Vishal Bharadwaj, Kareena Kapoor Khan plays the part of "Dolly Mishra." She gained acclaim for her role from people all across the world, including viewers and critics. Kareena Kapoor Khan was overjoyed when she won the title of "Best Actress" at the Filmfare Awards the following year in 2007. Alongside her then-boyfriend Shahid Kapoor, the actress attended the ceremony.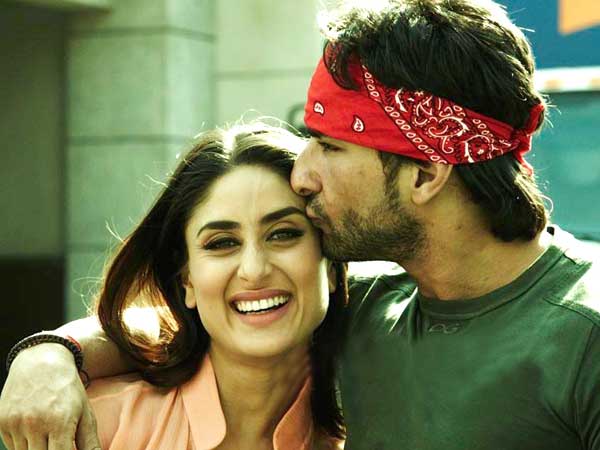 Kareena had stood up and given hugs to Shahid Kapoor and her sister, Karisma Kapoor when Rekha had declared her name as the best actress. Along with kissing Shahid's cheeks to show her excitement, the actress also walked up to the platform. The most intriguing element, though, was that Saif Ali Khan, Kareena's future husband, was seeing everything while he was standing on stage to present the prize to Kareena Kapoor.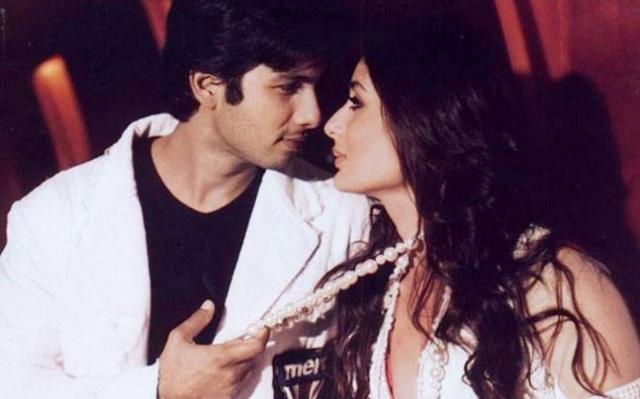 The only twist in this story is that the award presentation took place in 2007, but the news of Kareena Kapoor Khan and Saif Ali Khan's relationship didn't break until 2008. On the set of their movie Tashan, the two fell in love with one another, and the rest is history. Today, with their marriage going strong with every passing day, Kareena and Saif are a happy couple. The couple's two gorgeous boys, Taimur Ali Khan and Jehangir Ali Khan, are a blessing.