Akash Ambani And Shloka Mehta Reveals The Name Of Their Son And It's Connected To The Dad's Name
With the blessings of God, the Ambani family welcomed their next heir, the son of Akash Ambani and Shloka Mehta. The baby boy was born on 10th December and the first pic of the child had already gone viral. Now, the family has revealed the name of the child, and it is definitely a very meaningful name.
On December 10, the Ambani family released a statement announcing the arrival of Akash Ambani and Shloka Mehta's baby boy. Since they have welcomed the little Ambani in their family, everybody is eagerly waiting for the announcement of little Ambani's name. Now, Ambani and Mehta's family have finally revealed the name of junior Ambani by releasing another statement. Akash Ambani and Shloka Mehta have named their son, Prithvi Akash Ambani.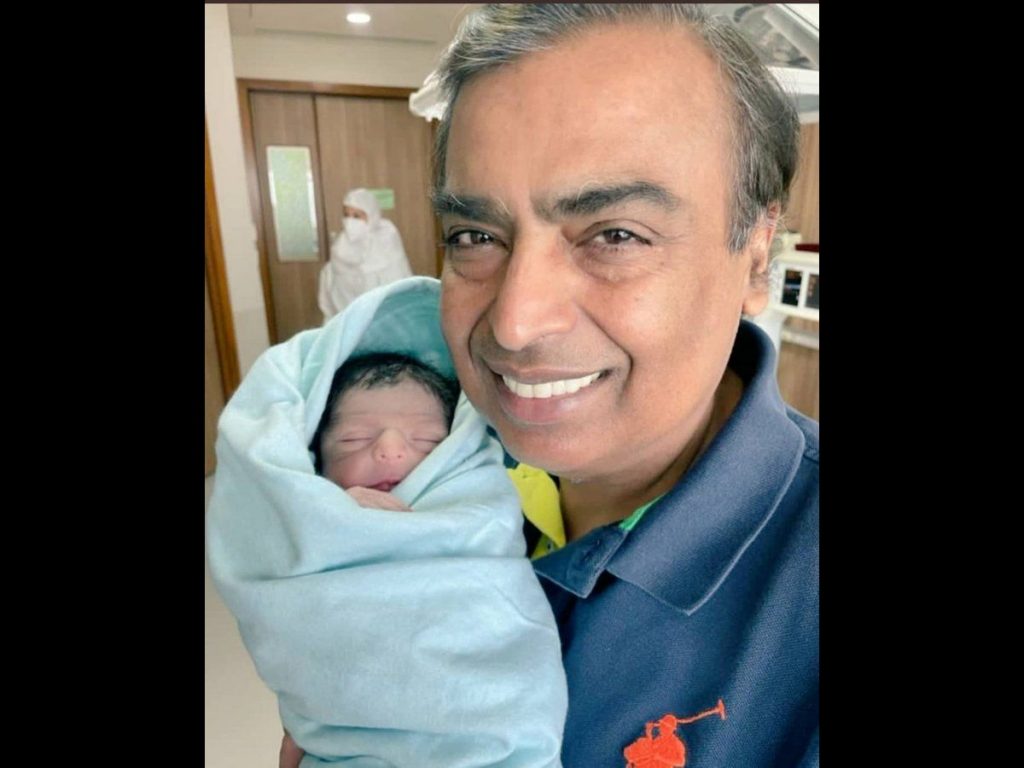 The statement reads, "With the grace of Lord Krishna and the blessings of Dhirubhai Ambani, Kokilaben Ambani is delighted to announce the birth of our precious baby boy! Prithvi Akash Ambani. Delighted Parents Shloka and Akash. Overjoyed Grandparents Nita Dadi & Mukesh Dada, Mona Nani & Russell Nana. Over the Moon Great-Grandparents, Purnimaben & Ravindrabhai Dalal, Rajnikaben & Arunbhai Mehta, Meenaben & Bharatbhai Mehta. Sharing the Joy Isha-Anand, Anant, Nisha-Viraj, Diya-Ayush, Alaia, Amaira & Maaia. Lots of Love Ambani & Mehta families."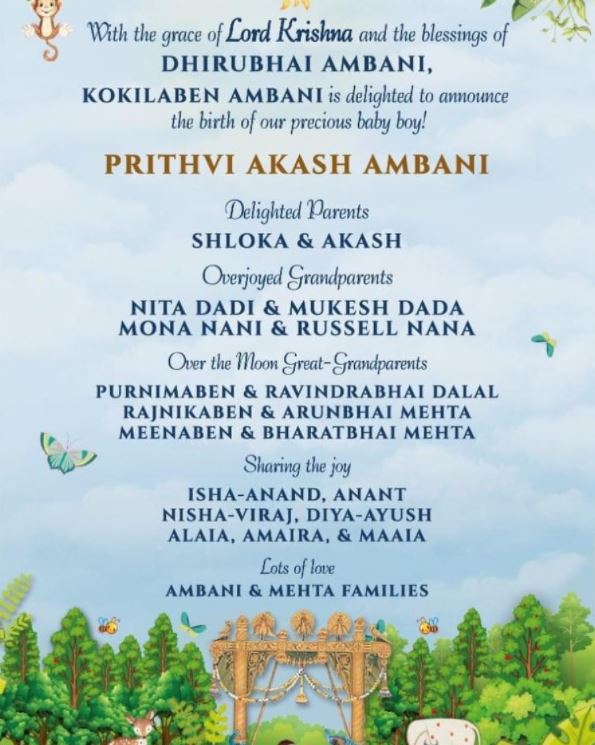 The wedding of Akash Ambani with Shloka Mehta took place on 9th March 2019 and the wedding was one of the grandest events in India. Organized at the huge Jio Complex in Bandra, the wedding ceremony saw swarms of people flying down to bless the beautiful couple from the ex-presidents of different nations to the CEOs and directors of top global corporations and international banks, everyone was present at the event to shower blessings on the couple.