Twinkle Khanna Says, "I Would've Screamed Like Arnab Goswami 'Mujhe Drugs Do' If I Knew What 2020 Entailed"
Twinkle Khanna is one of the most vocal and strong actresses in Bollywood. After a failed acting career, she moved to writing and is popularly known as Mrs Funnybones. Now, she's started her own page Tweak India which has turned one. She calls Tweak her third baby and on the anniversaries, she talked about how the year and been and shared her thoughts on the same.Twinkle said that if she knew what was coming or if anyone had told her what devastating events are waiting around the corner, she would have reacted just like Arnab Goswami in his recent viral video so she could pass the year in a stupor.
A few days back, a video of Arnab Goswami yelling for drugs has gone viral in no time. While debating on the drugs angle in Sushant Singh Rajput's case, Arnab could be seen saying 'Muje Drugs Do, Muje Ganja Do, Muje Charas Do' presumably enacting someone else. Sharing a post in connection with Arnab's viral video, Twinkle wrote, "Tweak turns one this month and what a year it has been! If last September, someone had told me about all the devastating events waiting around the corner, I would have reacted like Arnab, in that recent viral video. I too would have flailed my arms and screamed, "Mujhe drugs do, mujhe drugs do," so that I could pass the year in a stupor. Instead I had my third baby, raced against a champion and thankfully, didn't need anything stronger than lots of coffee and the occasional gin. To read more about what it took to navigate this rollercoaster year, head to @tweakindia or Link in bio. #TheTweakBirthdayMonth." Take a look at the post: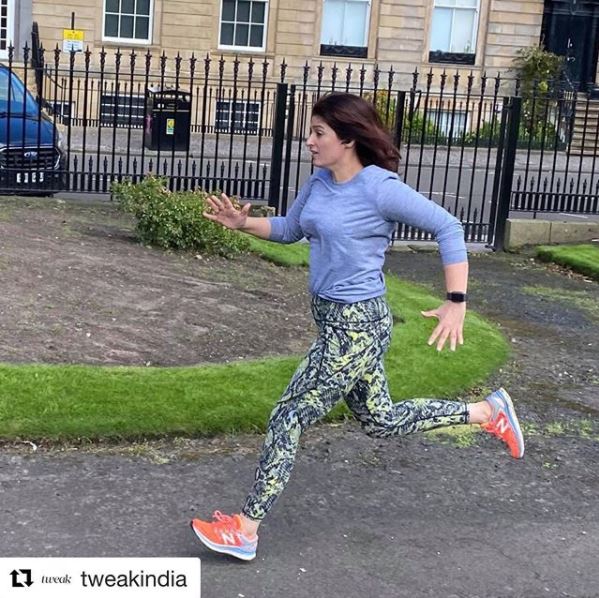 Click here to check out the post directly on Instagram.
Twinkle also shared a small scene of her mother Dimple Kapadia from the behind-the-scenes video of Tenet. She captioned the video, "East Or West, Dimple is the Best! I never thought I would riff on an Anu Malik song but this one had to be done:) #Tenet #ProudDaughter #behindthescenes"