Throwback: When Jaya Bachchan Introduced Karishma Kapoor As Her Bahu At An Event; Watch Video
Bollywood has seen many relationships which did not turn into marriages. One such affair was between megastar Amitabh Bachchan's son Abhishek Bachchan and Kapoor's family's daughter Karishma Kapoor. According to reports the couple dated for almost five years but kept their relationship under the wraps until the families decided to announce their engagement.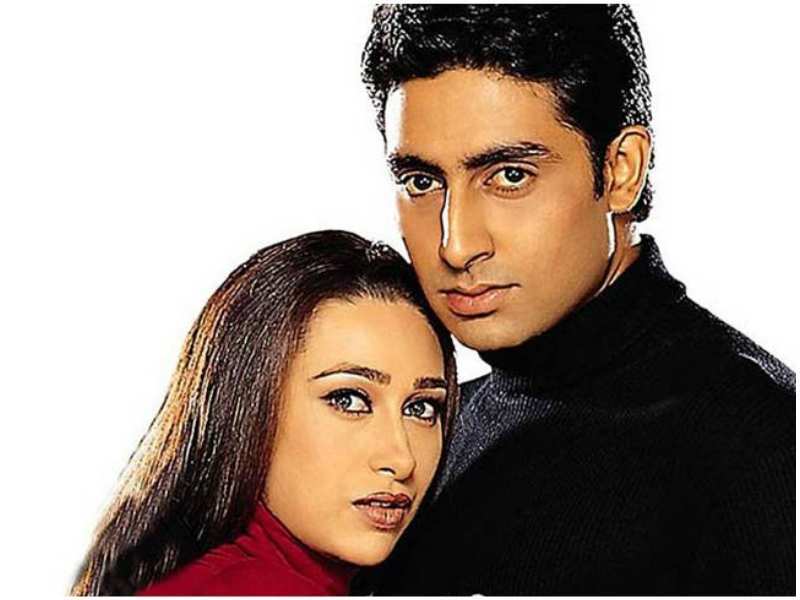 In the year 2002, the Bachchan family was all set to welcome their daughter-in-law in the family after their own daughter Shweta Nanda and moved out after her marriage. However, things did not turn out to be well between Abhishek and Karishma and their engagement was eventually called off after a year.
A video from the year 2002 is going viral on the internet in which Jaya Bachchan could be seen introducing her then-to-be daughter-in-law, Karisma Kapoor, and welcoming her into the family. Jaya Bachchan had said,"I would, with the Bachchan and Nanda family, welcome another family into our group and that's the Kapoors – Randhir and Babita Kapoor. And to-be my daughter-in-law, Karisma Kapoor. That's Abhishek's gift to his parents on his father's 60th birthday."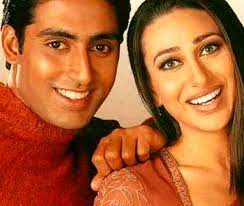 Further, Karishma Kapoor joins the family on stage with a big smile on her face and later she even posed with Nanda and Bachchan's family for the pictures. The video also spotted a big diamond ring on Karishma's finger.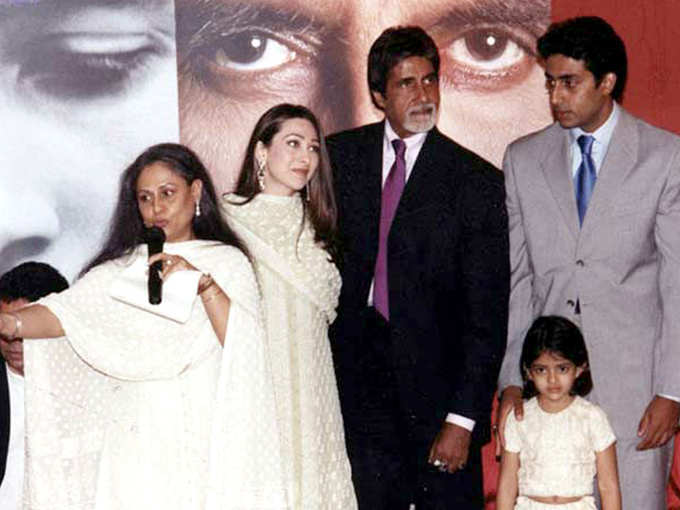 As per the reports, Abhishek and Karishma started dating each other after the couple saw each other at Shweta Bachchan's wedding in 1997. The two immediately struck a chord and started dating and on Amitabh Bachchan's 60th birthday both the families announced Abhishek and Karisma's engagement and took everyone by surprise. Karishma then had stated, "It's wonderful to be part of the family".
But as they say, 'destiny had something else for them' the adorable couple suddenly parted ways and called off their engagement. A lot of threads on Quora pointed out that the real reason behind their sudden called-off wedding was because Karisma's mother, Babita wanted a stable and secure life for her daughters. Having undergone a tough phase after separation from Randhir Kapoor, Babita single-handedly raised her daughters, Karisma and Kareena Kapoor. Back then, Abhishek was nothing more than Amitabh Bachchan's son.