Singer KK Dies At 53 After Performing Live In Kolkata: Bollywood Celebrities And Singers Offer Condolences
KK, a well-known singer, died of a heart attack on May 31, 2022, while performing live in Kolkata. Krishnakumar Kunnath, better known as KK, was a well-known playback singer. The melodious singer, however, passed away on May 31, 2022, after performing live at Nazrul Manch in Kolkata. According to the latest reports, KK became ill shortly after finishing his live concert and was rushed to the prestigious Calcutta Medical Research Institute (CMRI) around 10:30 p.m. on Tuesday night. The singer, however, was unfortunately declared dead by the doctors.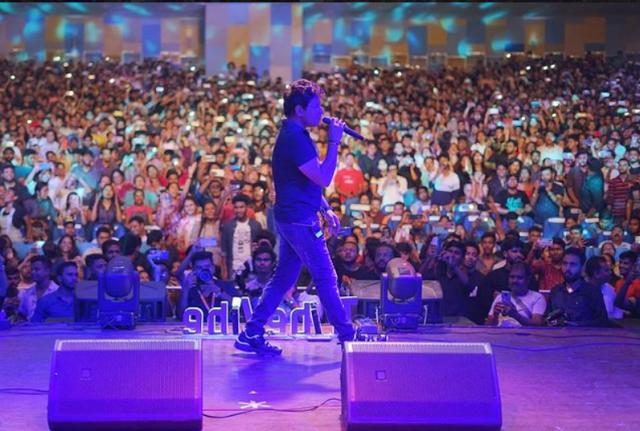 The reports, on the other hand, quickly became headlines, and tributes and condolence messages began to pour in from all over the world. As there was a lot of confusion at first, it was the honourable Prime Minister, Narendra Modi's tweet that hardly announced the reports of KK's death. Since the news of KK's death broke on the internet, Bollywood stars and singers have expressed their condolences via Twitter.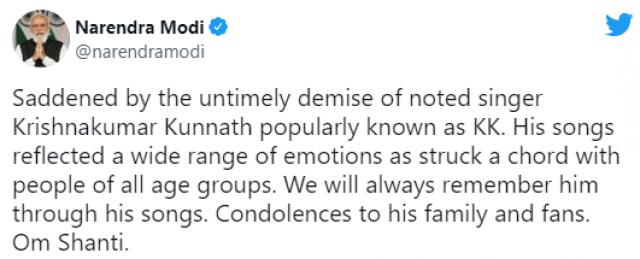 While some celebrities talked about how to fit KK was and how it's heartbreaking to witness such a tragedy with someone like him, others talked about the legacy he's left behind.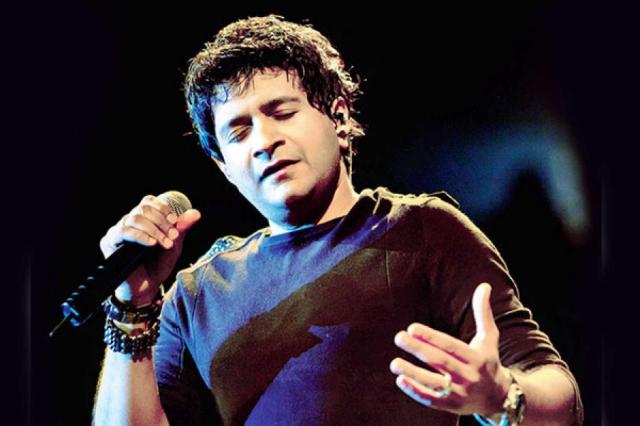 Mohit Chauhan, a popular singer, had a close relationship with KK, and the latter posted a photo of his best friend on his Instagram account. Mohit also included a heartfelt note in which he mentioned that he and KK were about to embark on a tour together. He wrote: "KK… not fair man. Not your time to go. This was the last time we were together to announce a tour together. How can you just go??? in shock. In grief. A dear dear friend, a brother, is gone. RIP KK. "Love you."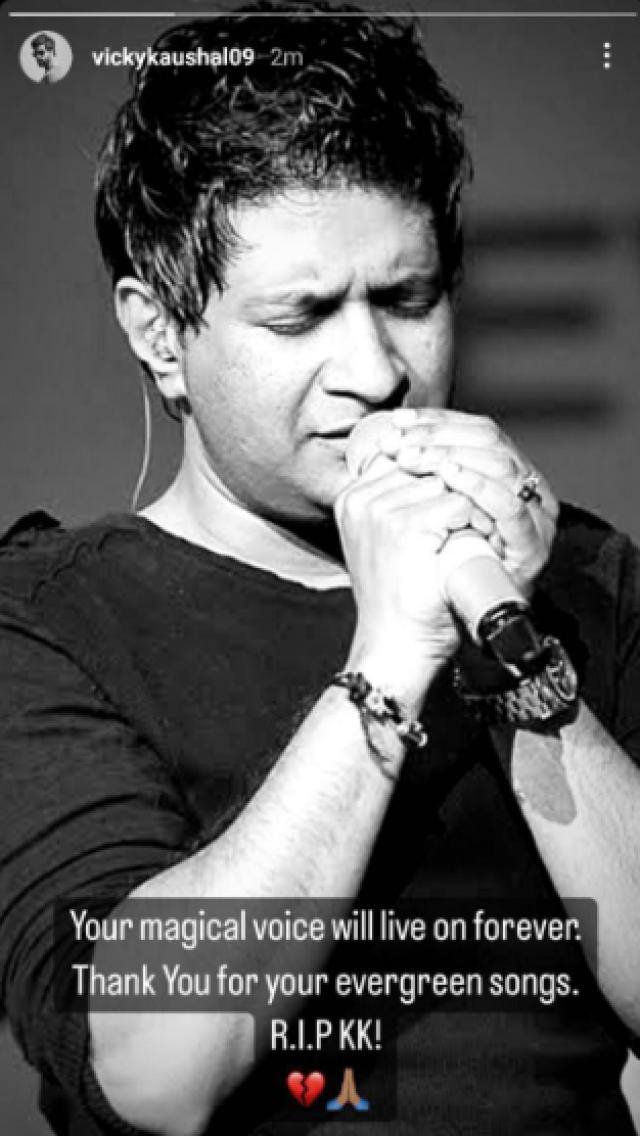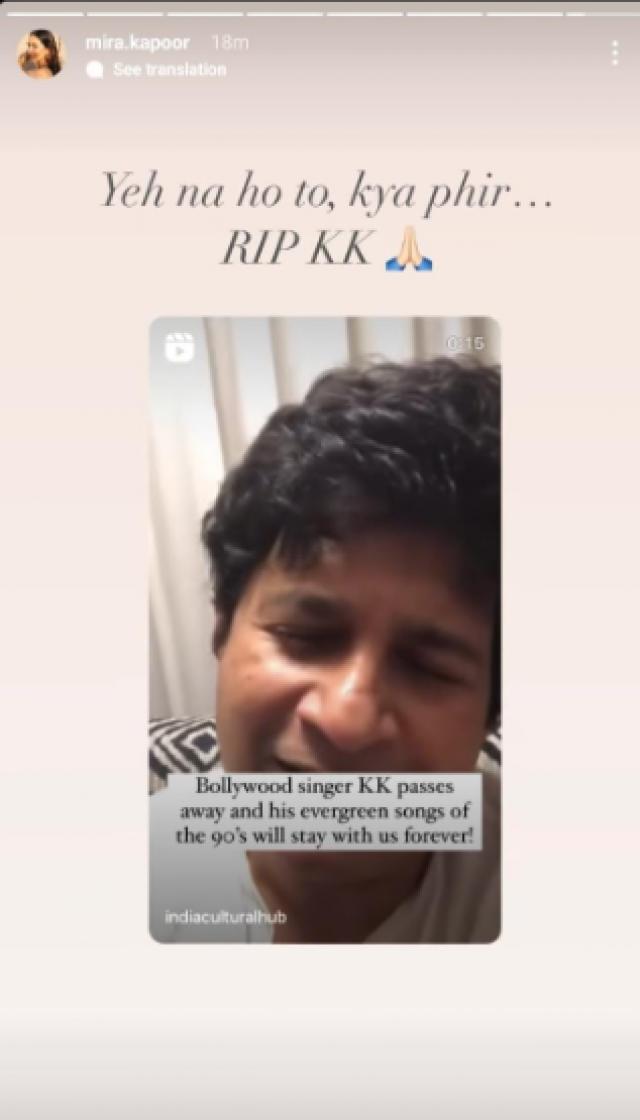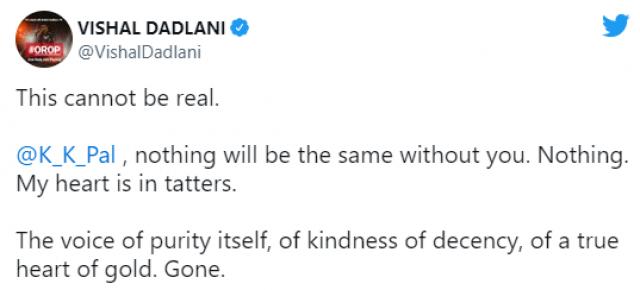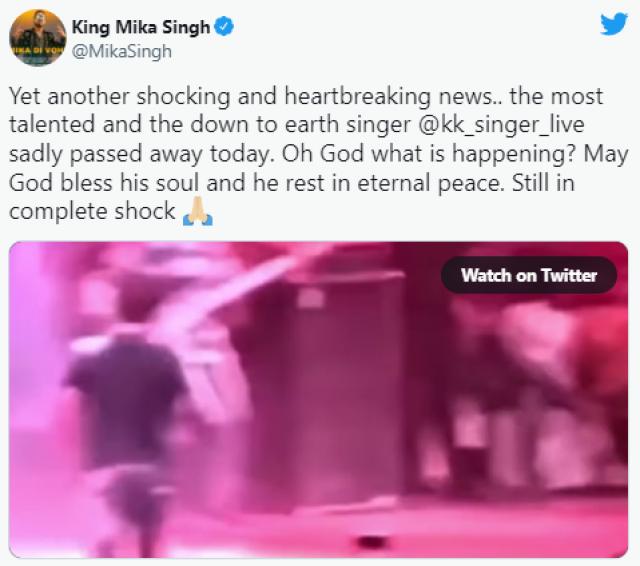 Shreya Ghoshal also commented on the tragic death of her close friend, KK, and expressed her shock at the news. On Instagram, the singer shared a long, tearful tribute to KK, as well as a photo of the legendary singer. Shreya shared many details about the singer in her letter, praising him for his humility. Her note can be read as:

"I am unable to wrap my head around this news. Numb. #KK Why! This is too hard to accept! Heart is shattered into pieces. One of the most humble, gentle, pure human beings I have met in my life. God's dear child was sent to spread love in the lives of millions of fans, friends, and colleagues. Now God needs him back? So soon?! Cruel!! Can't imagine what his family is going through. My deepest sincerest condolences. His golden, soulful voice echoes in all our hearts. "Rest in peace, dear KK."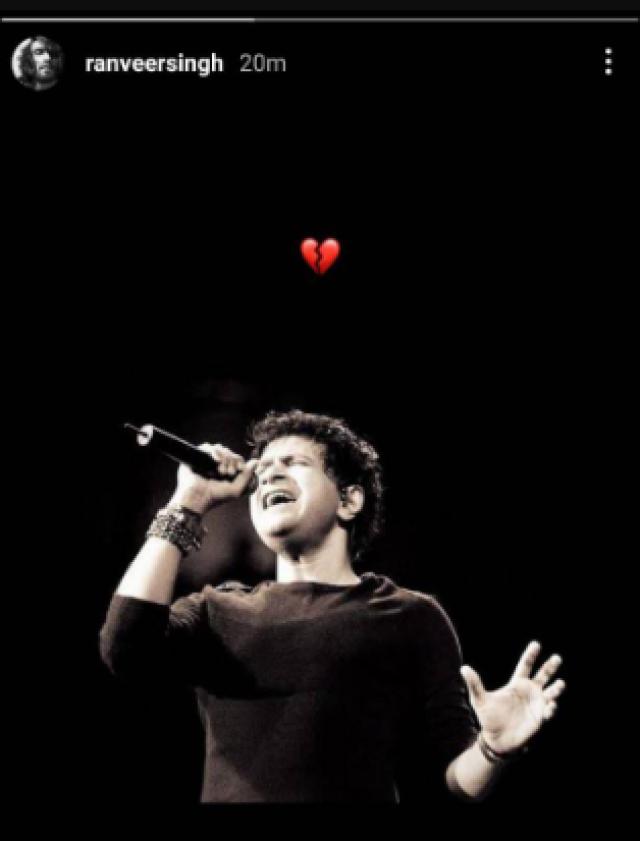 Pal, Yaaron, Tadap Tadap, Apadi Podu, Kya Mujhe Pyar Hai, Aankhon Mein Teri, Piya Aaye Na, Zara Sa, Tu Jo Mila, and the list goes on just as a few of his most famous songs. There's no denying that KK's death has left a huge hole in the Indian music scene that will never be filled.