Actress Shilpa Shetty Kundra and her husband Raj Kundra have been hitting the headlines for all the wrong reasons lately. The businessman was arrested after he was accused of the creation and distribution of pornographic content and is under police custody as of now. The actress was also interrogated by the Crime Branch if she had any role to play.
On August 25, 2021, Shilpa Shetty Kundra took to her IG handle to share a picture of an excerpt from a book that stressed the importance of not slowing down or pausing due to life's hardships. It also talked about living your life to the fullest because at the end of the day, no matter how hard or happy this time is it's never going to come back. Shilpa put a "Live every moment" sticker atop it. Well, it's pretty understandable that Shilpa is not losing out on her spirits despite the hardships when her husband Rah Kundra is getting probed in connection with the alleged pornographic racket.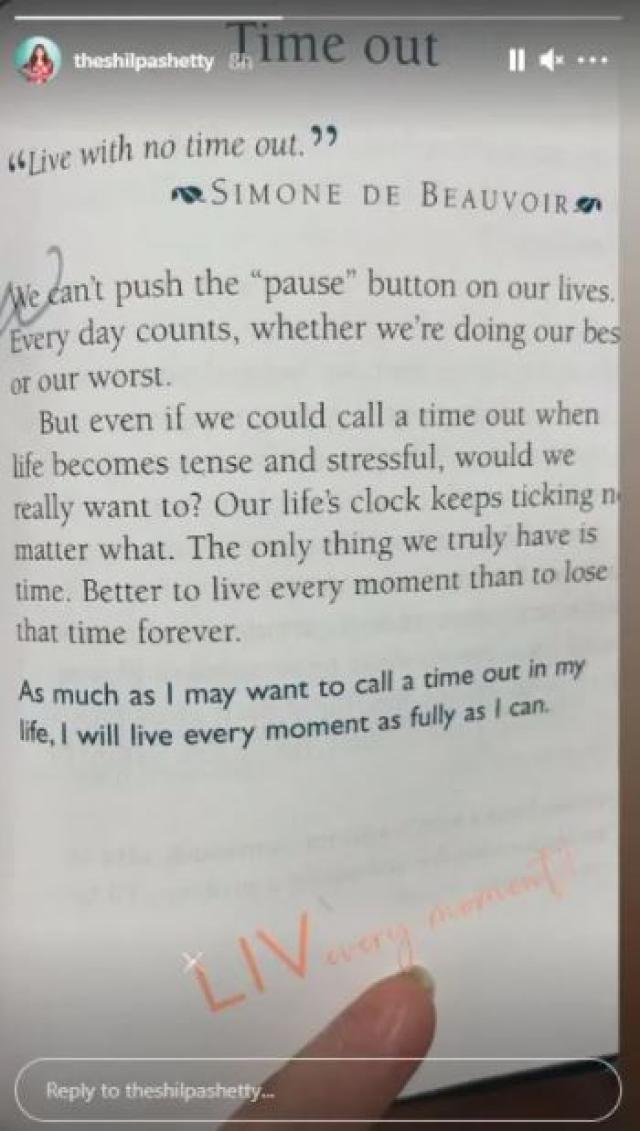 On the professional front, Shilpa Shetty has made a comeback on the big screen with the film "Hungama 2".