On Ram Navami, 'Adipurush' Makers Release Poster Featuring Prabhas, Kriti Sanon, And Sunny Singh: Take A Look!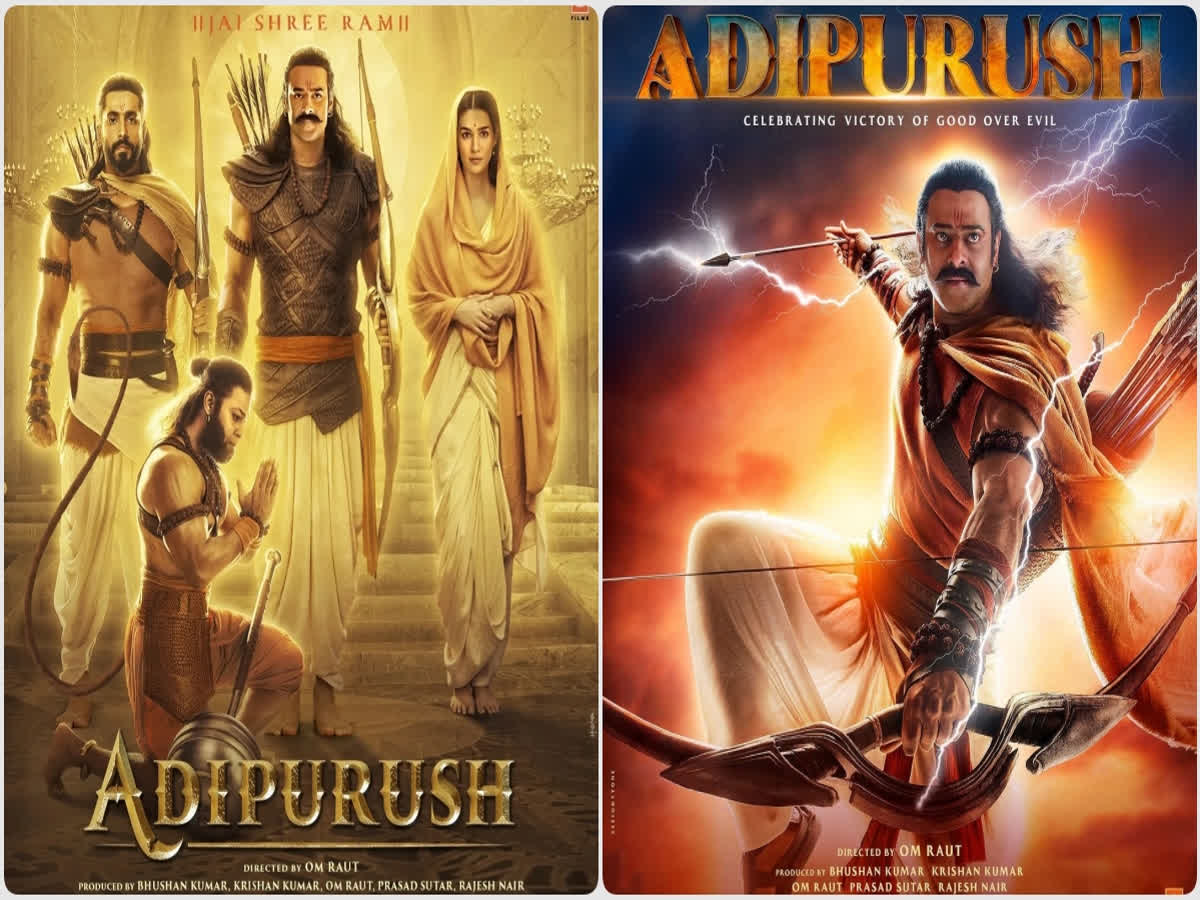 'Adipurush,' which features a large ensemble cast, is scheduled to premiere in IMAX and 3D on June 16, 2023. On the auspicious day of Ram Navami, the creators of 'Adipurush' launched the gorgeous poster of the film with the glimmer of lights and echo of the chants. In the poster, Devdatta Nage as Bajrang is shown submitting to Prabhas as Raghav, Kriti Sanon as Janaki, Sunny Singh as Shesh, and Sunny Singh as Janaki. With its gorgeous poster, the movie perpetuates the virtue of Prabhu Shri Ram, which includes dharma, bravery, and sacrifice.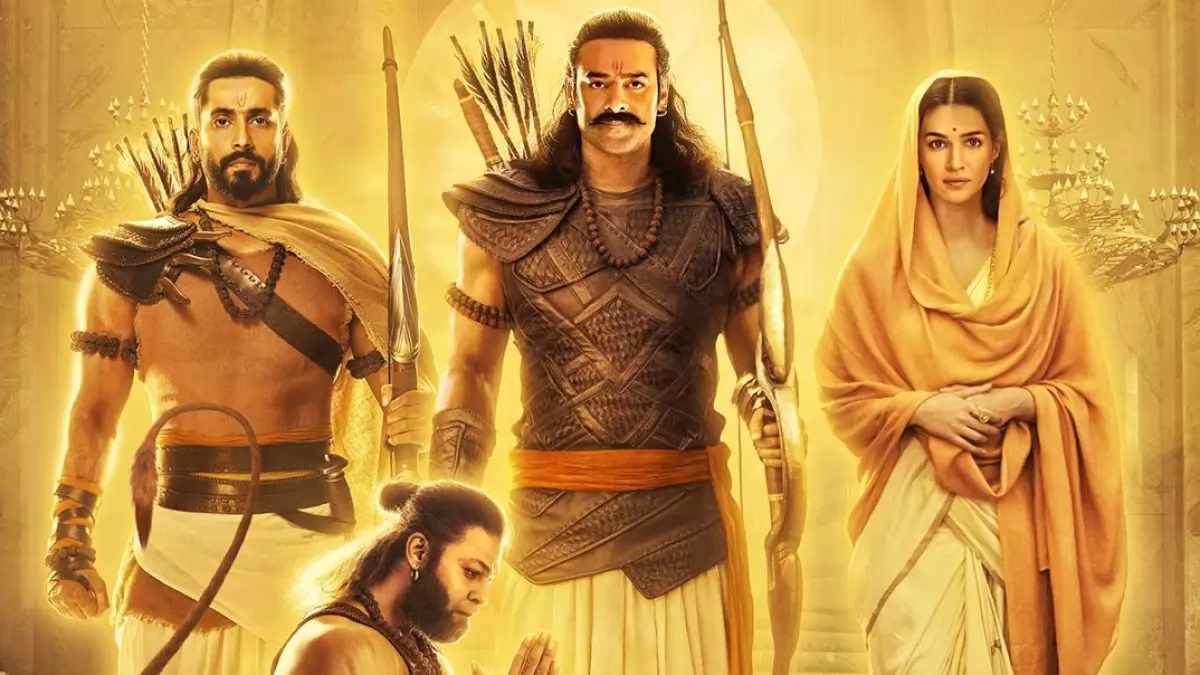 The creators of Ram Navami disclose a crucial deity symbol that symbolises the establishment of dharma to defeat adharma as the birth anniversary of Lord Shri Ram and the start of kindness is commemorated. Adipurush, an IMAX and 3D film based on the Indian epic Ramayana, is scheduled to premiere on June 16, 2023.
Om Raut is in charge of directing Adipurush, which is made by T-Series, Bhushan & Krishan Kumar, Om Raut, Prasad Sutar, and Rajesh Nair of Retrophiles. A portion of Internet users criticised the movie because of Saif Ali Khan's appearance as Raavan after initially mocking it for the bad VFX that could be seen in its teaser. Nonetheless, Om Raut spoke out in support of the portrayal and his artistic decisions for the movie. The film's plot revolves around Raghava, who goes to Lanka with his sena, which also includes Laxman and Hanuman, to save his wife Janaki from Lankesh, who kidnapped her.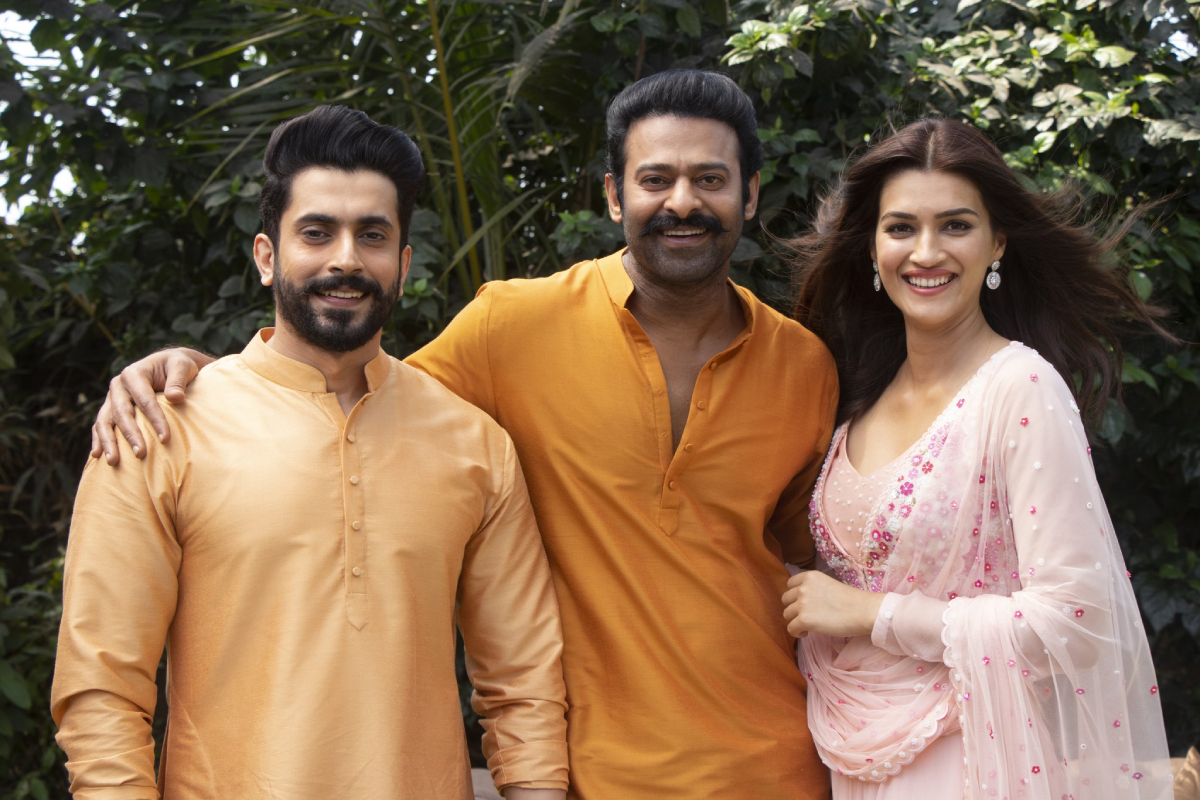 The character of Lankesh was portrayed by Saif Ali Khan. The teaser for 'Adipurush' was unveiled on October 2 on the bank of Sarayu in the holy region of Ayodhya, Uttar Pradesh, among fans and media. The film is touted to be nothing less than a visual spectacle and has a massive budget of Rs. 500 crores. However, people were dissatisfied with the preview, which was mocked on the internet due to poor VFX. The blockbuster Indian movie "Adipurush," which was made by T Series and Retrophiles, is expected to be visually stunning. Kannada, Telugu, Tamil, Malayalam, and Hindi will all be the languages in which it is released.