Neetu Kapoor's Dance On 'Nach Punjaabban'with Riddhima And Manish Malhotra Goes Viral; Watch
Neetu Kapoor has been making headlines ever since her upcoming film 'Jug Jug Jeeyo' trailer is released. The audiences have been loving the trailer and waiting for the actress's comeback for years. Neetu Kapoor at some time in the 90s was in every hit film and was also the top actress of the time. she left acting after she got married to star Rish Kapoor. According to the actress, she wanted a break from work after marriage as she had been working since childhood.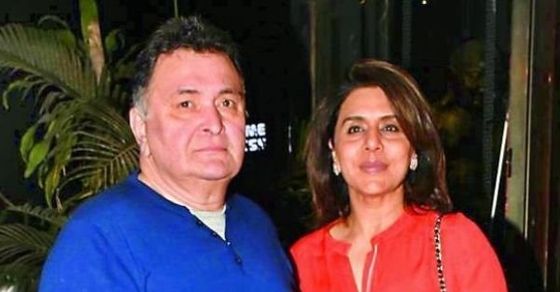 Neetu gave birth to Riddhima and Ranbir Kapoor and after the demise of her husband, she wants to emerge herself in work. Recently, Neetu Kapoor's upcoming film's song 'Nach Panjaabban' was released and it became an instant hit. The audiences are making reels on the song and a lot of celebrities have also joined the trend. The latest ones to join the trend are Neetu Kapoor herself with her daughter Riddhima and close friend Manish Malhotra.
On Friday, the ace designer took to his social media to share a reel on his Instagram handle. In the reel, he could be seen grooving on 'Nach Panjaabban' along with Neetu and Riddhima. Everyone in the video did the hook step of the song with full energy. Manish shared the video and dedicated it to the producer's friend Karan Johar. "Karan this one's for You. Friday night live with Ours Punjaban … " He wrote.
View this post on Instagram
Meanwhile, Jug Jug Jeeyo will be released in the theaters soon. The movie also features, Kiara Advani, Varun Dhawan, and the youtube sensation Prajakta Kohli in the lead role. The film has been backed by Dharma Productions.