Sushant Singh Rajput Was Developing A Mobile App To Help Poor Use Artificial Intelligence, Reveals Entrepreneur Arian Romal
Sushant Singh Rajput's death has caused a huge stir in the entire Bollywood industry. But we all know that Sushant was a noble soul and a learned man. He had many goals planned for his life and was working hard to achieve them all. Recently, an entrepreneur Arian Romal had revealed that Sushant Singh Rajput had very big dreams. He was even working on developing a mobile application that would help poor people use Artificial Intelligence.
In an interview with ANI, Romal said, "The last time I met Sushant, it was a year ago at a party in Mumbai around March or April. At that time, we had a conversation around technology. He spoke of developing a mobile application. By 2020, there must be something he had built. Where is it? He was build something using AI that would help the poor in India. He spoke about it but didn't reveal much to me because it was his idea and it might get stolen. But he spoke to me about the concept. His aim was to help the poor with his app."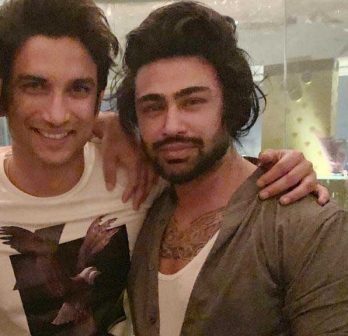 "There are some people that make an impression on you. He was one of those guys. I have been into building apps, so I found the conversation quite interesting. It is amazing for an actor to have so much knowledge and curiosity about AI and what kind of technology is required for it because that is not the world they live in. This guy was different. He knew the right words and asked the right questions," he further added.
Recalling his meeting with SSR, he said, "I live abroad but I met Sushant years back in Mumbai when I was in the city on work. This was about four years ago when he was living in Malad. I remember meeting Sushant for the first time at a television actor's birthday party. I was sitting next to Sushant with my drink but I didn't know who he was at that time. Just casually I asked him, where is your drink? Let's say cheers! He said, 'no bro, I am just having my diet meal'. He was carrying a tiffin box with boiled chicken. He was the only one eating his diet food while everyone else was literally drinking and having fun! I insisted he should have one drink, but he refused saying it would affect his preparation for a role. I had an impression that the guy was serious about his work and discipline."