Kerala dancing for social cause to raise fund for pandemic
The Kerala dance community is coming forward to contribute to the society to raise funds for the society to overcome pandemic situation. As the covid-19 have worsen the financial situation of the society. They are raising fund through two online events- a dance battle and a workshop. The fund which they will raise will given to the Kerala chief minister's distress relief fund. The initiative was taken by Anand NC and Mohamed Basith . Kerala have many well known and talented dance group which are doing it through social media platforms. Till now no event has brought all the dance group together to compete together so why not they should come together for the social cause.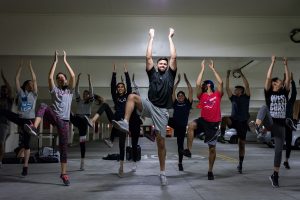 The three days workshop will have classes led by 13 dancers from eight dance crews in the state- southside Bboys, Labyrinth Collective , Street Villains, Choreo Grooves, Grooves N moves , Ripperz , Roots and God's own whackers, covering different dance styles."We hope to get 100 participants and it can go up to 150 ," says Basith . Registration will be open on Townscript's virtual platform. Girls have also participate in the revolution. Neither the judges nor the trainers of the workshop are charging any amount, added by Anand and Basith.
Its really appreciating that the general public is coming forward for the cause and trying to help the government in every possible manner. Last year also, Anand came forward and joined hands with another dancer , Sumesh Sundar, to organise a quarantine dance battle in breaking , all style and krump . The event got a very positive result and over hundred of participants were there.
We should come forward and give support and raise funds like this . We should act as a responsible citizen of this country. This will not only help the citizens but also the every individual of this country as a whole.