On December 12, 2022, Saba Ali Khan shared a memorable video on her Instagram account, revealing the creative side of her three young children, Taimur, Jehangir, and Inaaya. Saba Ali Khan, the eldest child of the late Mansoor Ali Khan Pataudi and Sharmila Tagore, is a devoted user of social media. With some previously unseen photos from the Pataudi family book, the diva never fails to delight her fans. She recently took a flight to Jaisalmer with her mother Sharmila Tagore, siblings Saif Ali Khan and Soha Ali Khan, bhabhi Kareena Kapoor Khan, and three little children: Taimur Ali Khan, Jehangir Ali Khan, and Inaaya Naumi Kemmu.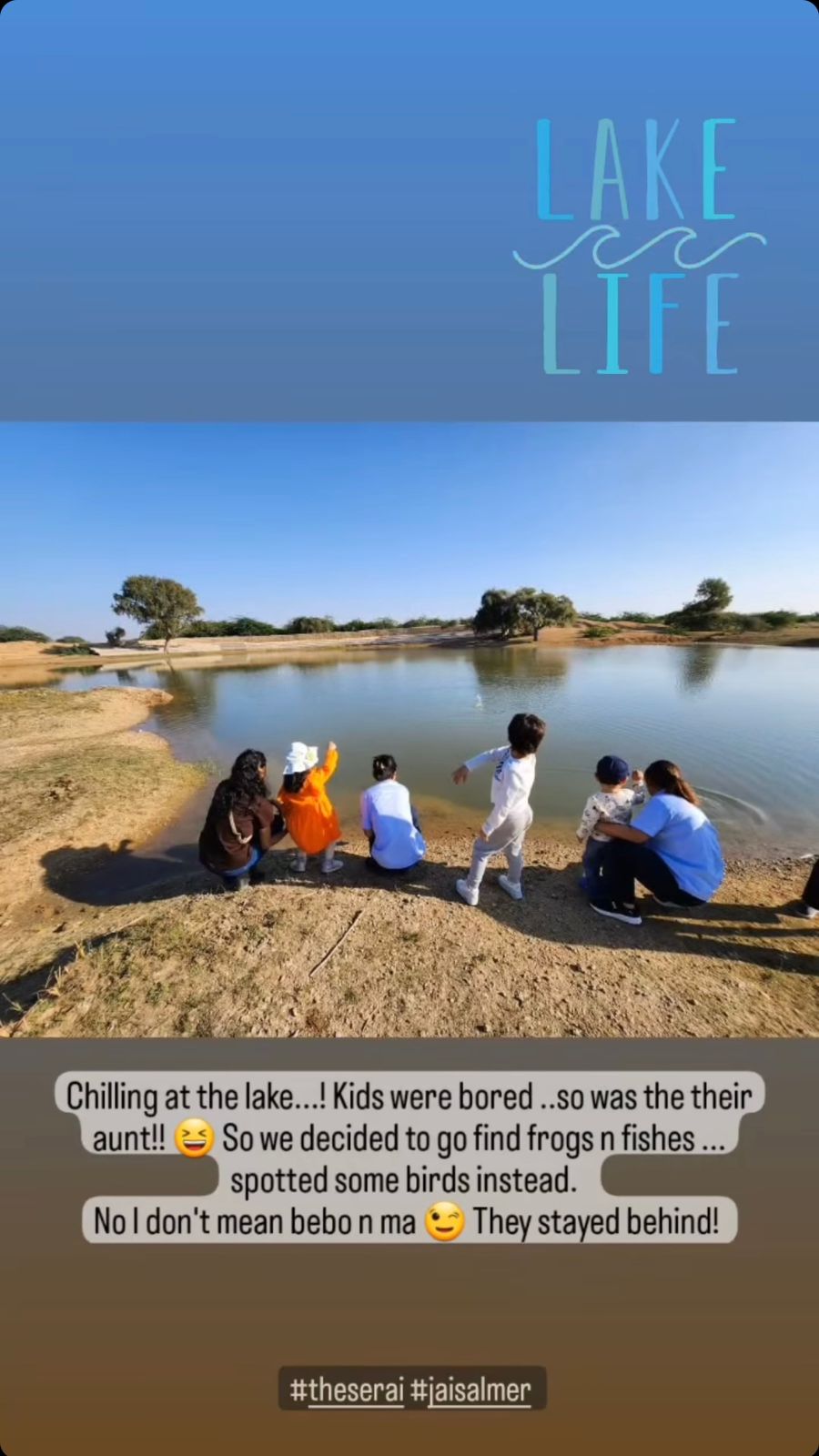 Saba Ali Khan just posted a special picture from her family's recent trip to Jaisalmer on her Instagram stories. We can see Taimur, Jehangir, and Inaaya having fun at the lake with their adoring aunt, Saba, in the photo. While their nannies kept a careful check on them, the trio was engaged in throwing stones into the lake. She wrote the following on the picture: "Chilling at the lake…! Kids were bored…so was their aunt!! So we decided to go find frogs n fishes .. spotted some birds instead. No I don't mean bebo n ma. They stayed behind!"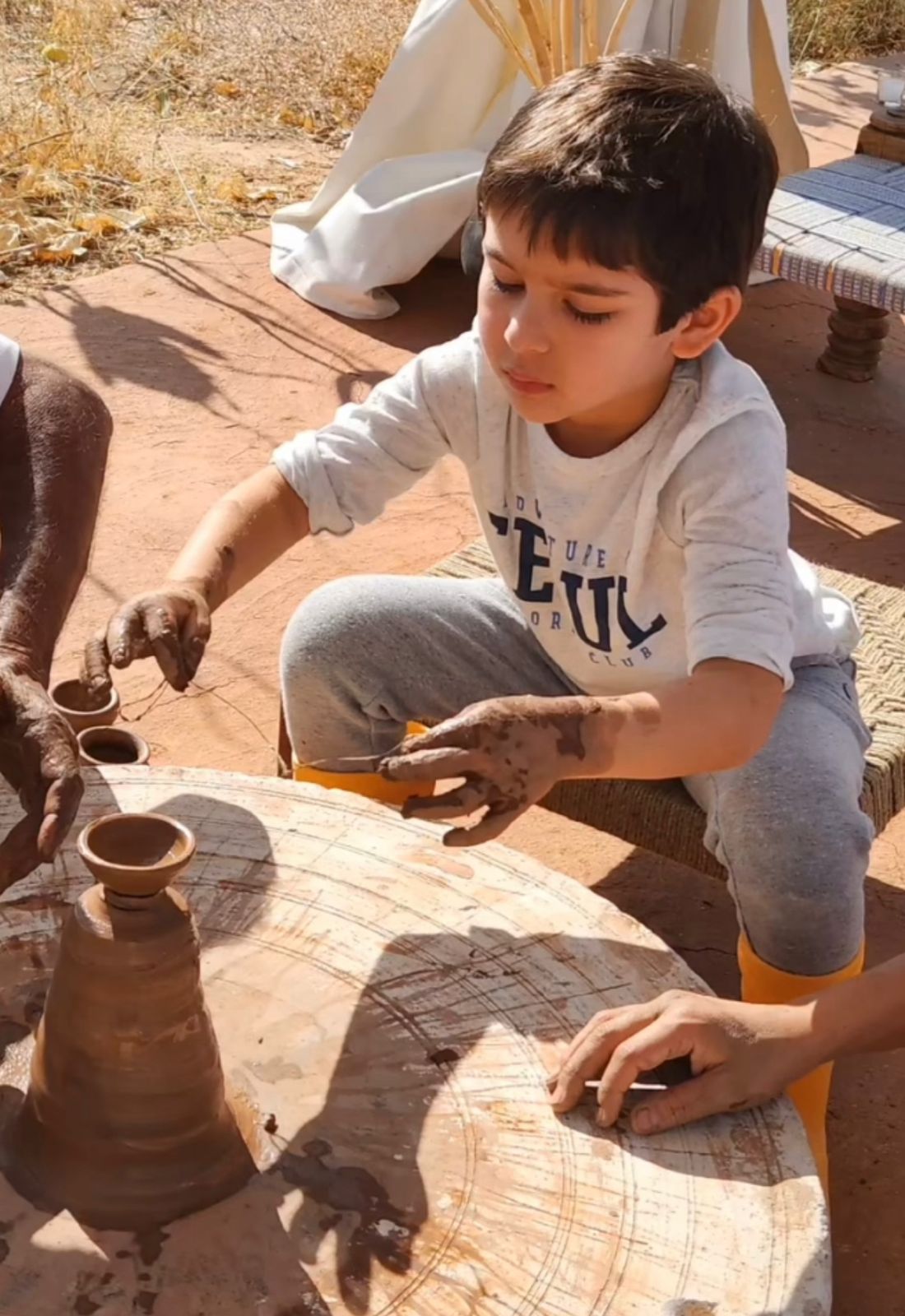 Furthermore, Saba uploaded a funny clip from their trip to Jaisalmer. Unseen glimpses of the kids taking full use of their trip and interacting with regional artists were shown in the video. The unposed photos showed the little munchkins displaying their artistic side and enthusiastically studying the regional crafts. When posting the video, Saba wrote: "Moments…part I…spending time with my Munchkins. They participated with the artisans learning the local crafts. Clicked some candid pictures!"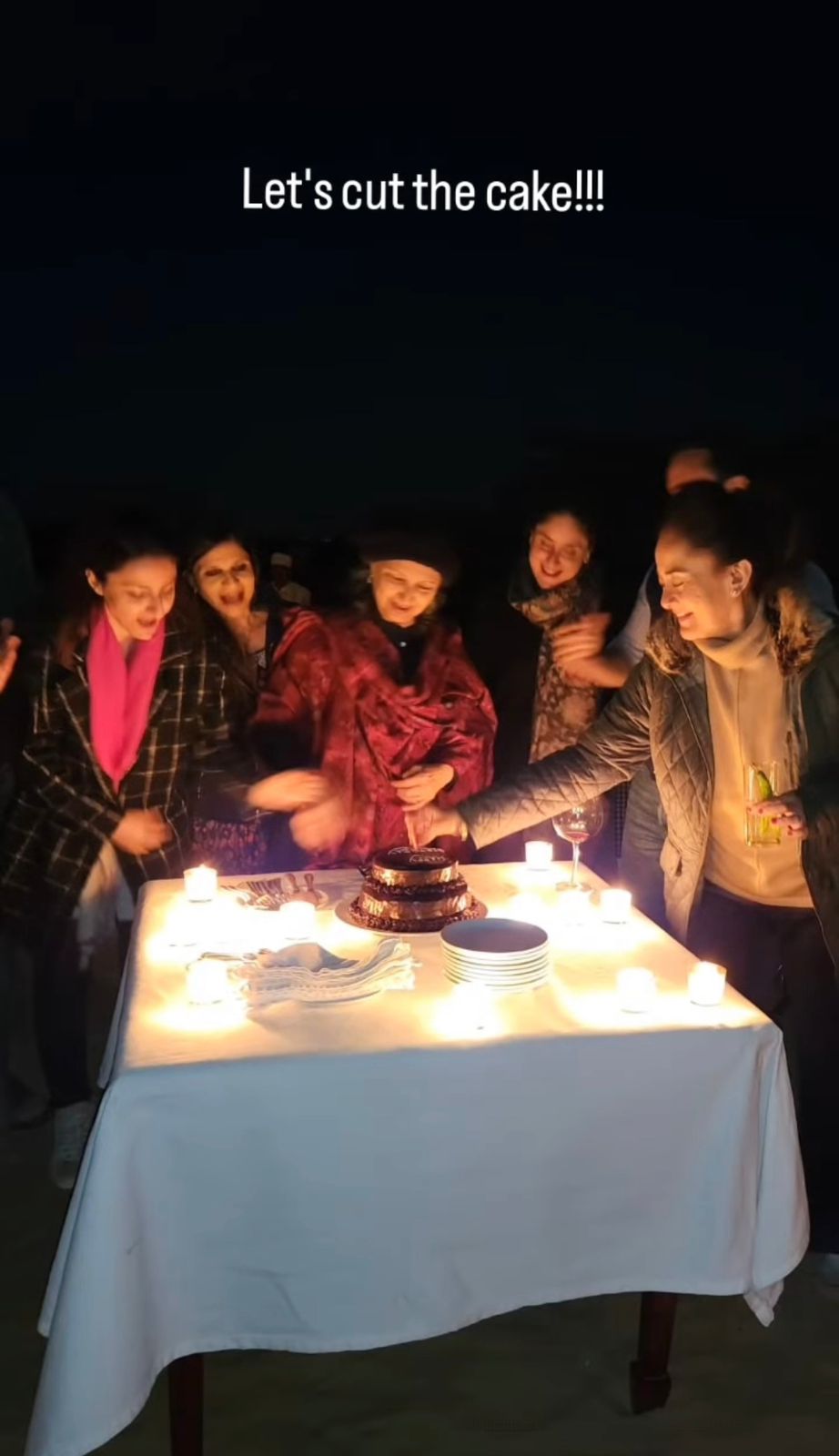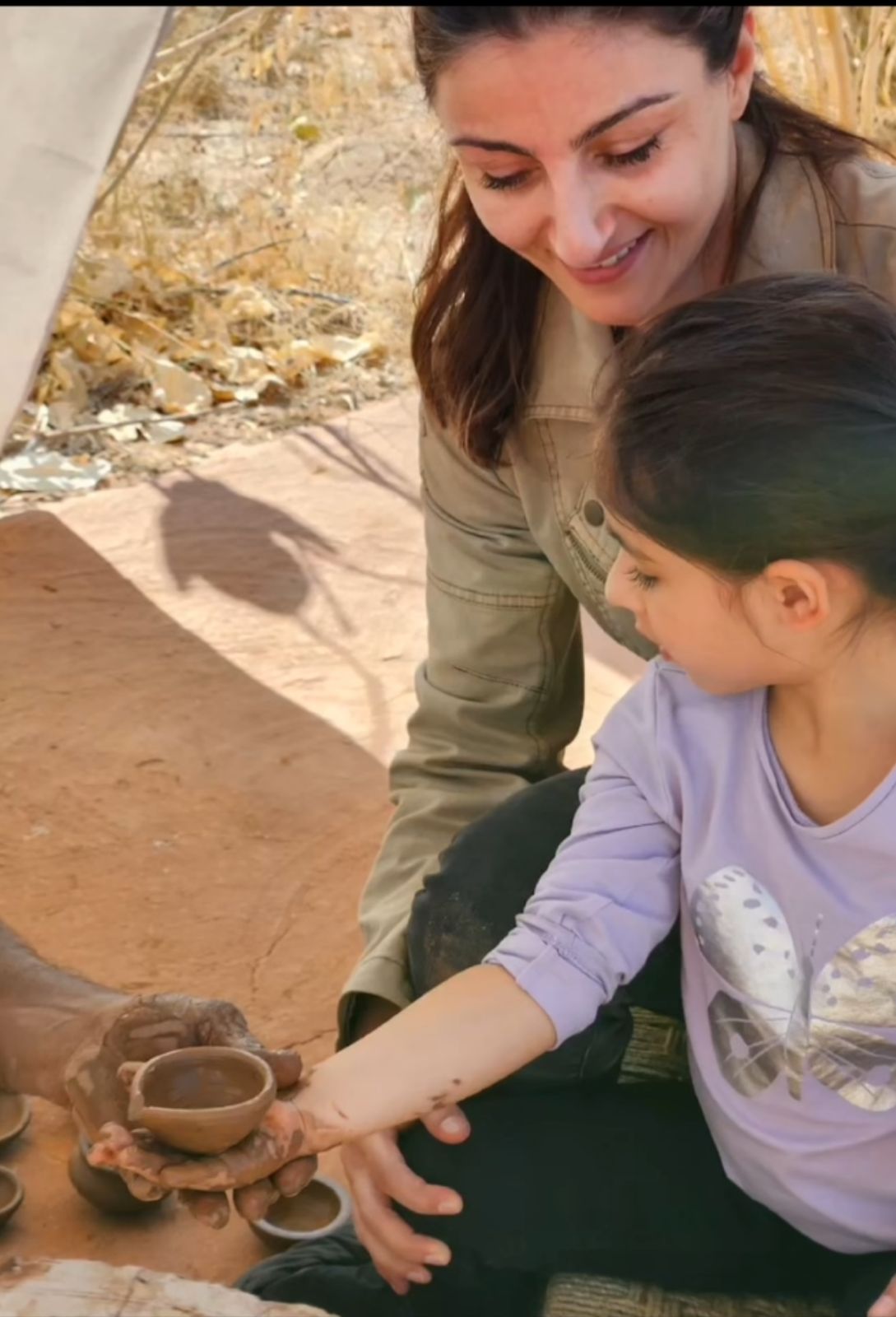 To watch the video, click here.
Taimur and Jehangir, the boys of Kareena Kapoor, could be seen doing some regional crafts in the fascinating video. However, Soha's daughter Inaaya created a stunning clay Diya, which she was seen admiring. Jehangir was astounded by the abilities of the neighbourhood craftspeople while Taimur was learning pottery while holding a thread in his hands. View the sneak peeks below: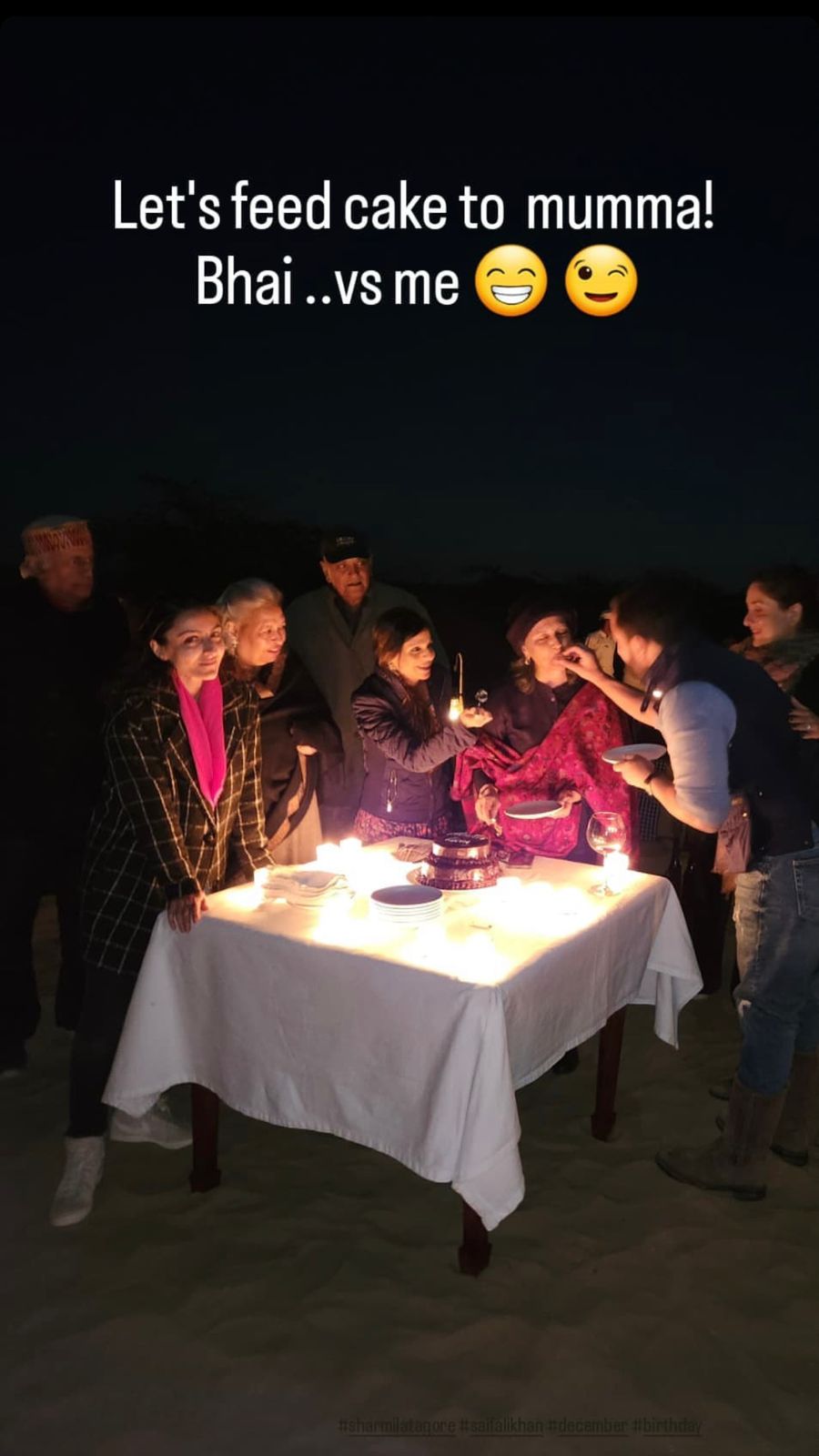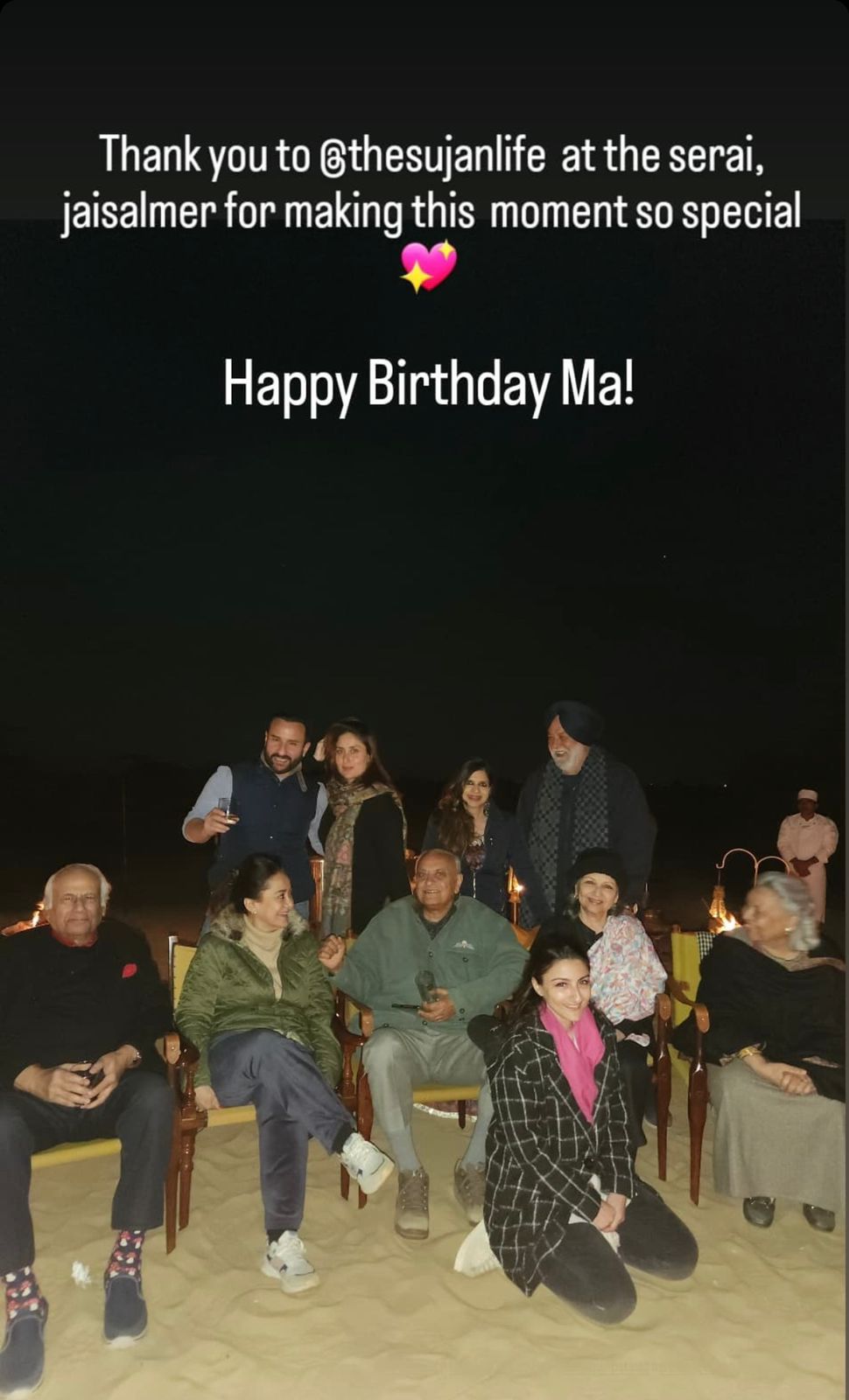 On December 8, 2022, seasoned actress Sharmila Tagore got a year older. She spent her big day in Jaisalmer with her family. On her Instagram account, Saba Ali Khan gave us a behind-the-scenes look at her mother's private birthday celebration and cake-cutting ceremony. Sharmila appeared in the photos wearing a black-colored wool outfit that was accessorised with a pink-colored scarf. She put a black cap over her head, shielding herself from the cold. Sharmila was seen cutting a two-tiered chocolate cake while surrounded by her family, and her joy was palpable.