"Kabhi hogi aapke paas Kangana Ranaut ke layak script?" Asks Rangoli Chandel trolling Karan Johar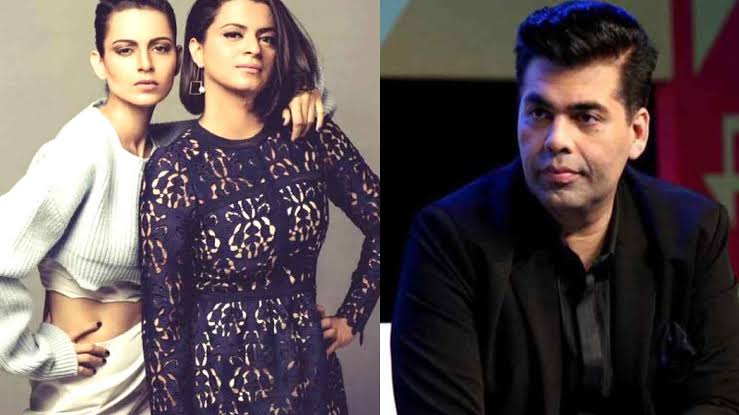 Kangna Ranaut's sister Rangoli Chandel seems to be on a slamming spree. Kangana Ranaut and her sister Rangoli have made it their life's mission to lash out at every single star present in the industry. Rangoli, it seems, like the limelight that she gets by unabashedly speaking her mind in favour of her sister and has been criticized for the same on numerous occasions.
She seems to have joined Twitter and other social media handles with just one goal in mind- to bash and slam all the Bollywood stars who didn't support her sister. While she has already taken panga with many top names like Taapsee Pannu, Hrithik Roshan, Alia Bhatt, etc., her recent targets are the Bollywood biggies.
Yes, now she has taken dig once again at famous filmmaker Karan Johar and you won't believe why. Karan praised Kangana for her talent and craft. In an interview with the Mumbai Mirror, Karan stated, "So much has been said about Kangana, me and some kind of rivalry or simmering tension. But at every public event, we've met, we've greeted each other graciously. Whatever may have been said or insinuated in print, I think I'm too old and wise to hold any kind of malice in my heart for anybody. As a filmmaker, I respect Kangana's talent, craft, and what she brings to the table. She is an actor who has proved her mettle and is deserving of the honour. Besides Ekta and Adnan Sami, I am honoured to receive the Padma Shri alongside Kangana."
As Kangana congratulated Karan on his Padma Shri win. KJo also congratulated Kangana and expressed his desire to work with Kangana when he finds a good script for her. Well, this did not go well with Rangoli. She took her twitter and shared "Karan Johar ji keh toh aise rahe hain ki jaise phone karne pe Kangana aa jati hai, Bhai saab aapke aur mere chahne se kya hota hai, Kangana ko toh script chahiye hoti hai, kabhi hogi aapke paas uske layak script 😂😂😂🙏" Have a look:
Let's wait and see.. till when, Rangoli will use social media to make issues out of no issues