Hrithik Roshan Gets The Best Birthday Gift From Ex-Wife Sussanne Khan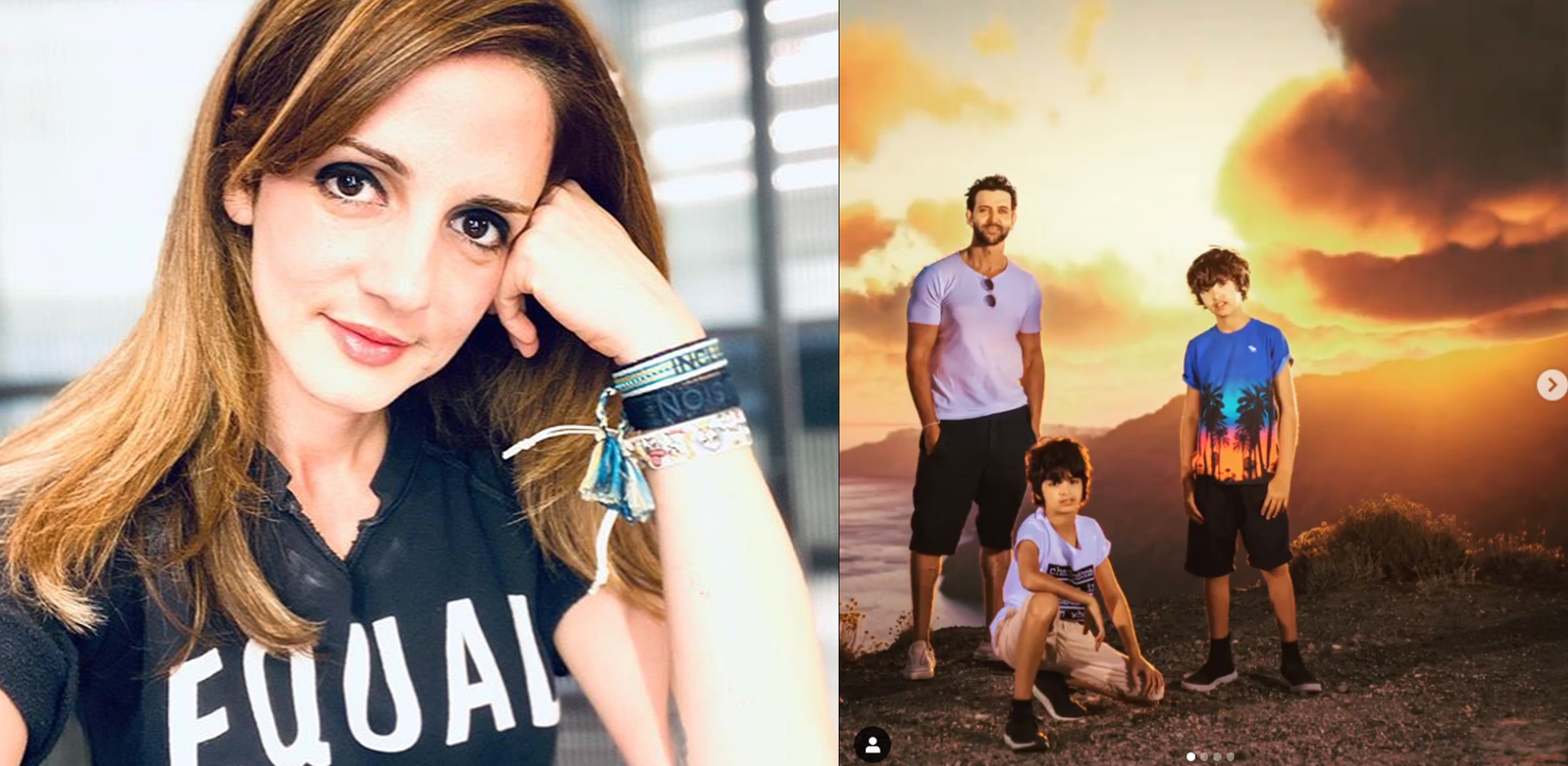 Once considered as the ideal couple of Bollywood, actor Hrithik Roshan and interior designer Sussanne Khan have never disappointed their fans when it comes to love and respect. Though it's been more than a decade since their divorce, the duo has never let their decision affect their parenting and families.
Putting an end to their marriage after 14 years of matrimonial bliss, the couple decided to go on their separate ways in 2013. But the regard they hold for one another has always been an astonishing characteristic of their relationship. From going on vacations with their two adorable sons, to going out on dinner dates with their friends, Hrithik and Sussanne have always balanced their personal and parental lives.
It is quite often when Sussanne shares photos of them spending time together with their children on her social media handle. It was only recently when she greeted Hrithik in the most adorable of ways by posting a Birthday card on her handle along with a series of words filled with admiration. "Happiest Happiest Birthday Rye… you are the most incredible Man I know.. #tothebestoflifeaheadofyou #10thjan2020 #bestdaddyaward #bestphilosophertoo."
Proud parents of two handsome boys, the family had also flew to France to welcome New Year, and spend some quality time together. It was through Susanne's Instagram posts that the world could witness the enjoyable time they were spending in the snow and in each other's company. It was in the same post where Sussanne mention them as a modern family by captioning "The 'Modern' Family. 2 boys, A Mom and A Dad. Cousins and brothers, Sisters, Grandparents, Granduncle n aunt And 2 friends… new bonds and a heartful of smiles. Everyday life that feels empowering 2020 here we come.. Processing our best while carving the slopes."
Though the couple have separated, they have maintained a great equation that not many can deny, and continue to stand beside each other through thick and thin. "I share a wonderful relationship with Sussanne. She's been and still is a huge part of my life. Just like me, she's someone who's constantly striving to be a better human being. It's nice when people tell me that our relationship is inspiring for them. At the same time, it's sad that it's rare for separated couples to find a peaceful, happy and healthy equation. That should change. We must all strive towards a better understanding of the world, a better understanding of ourselves." revealed Hrithik in an interview with Filmfare.