Bigg Boss 16: Salman Khan Gives A Special Gift To Bharti Singh And Haarsh Limbachiyaa's Son, Gola Checkout!
Salman Khan will give a special gift to Gola, who will appear on "Shukrawar ka Vaar," in the upcoming "Bigg Boss 16" episode. Gola is the son of Bharti Singh and Haarsh Limbachiya. In the forthcoming episode of the contentious programme Bigg Boss 16, the famous pair Bharti Singh and Haarsh Limbachiya will inject some humour and good times. The participants have engaged in enough tension and argument on a variety of topics over the past few episodes, so the top comedians will appear on the programme and attempt to defuse the situation. Additionally, Bharti and Haarsh will bring their toddler, Gola, on the programme, which will undoubtedly offer much-needed sweetness.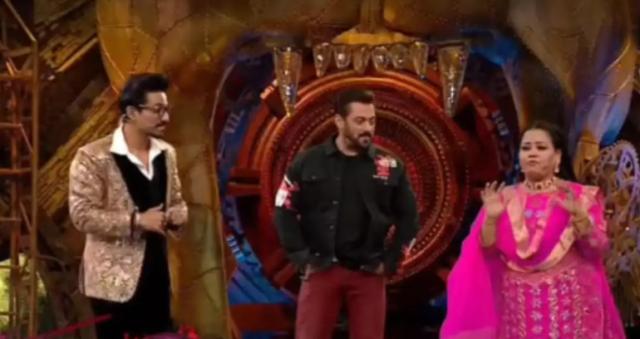 Salman Khan gifts his signature bracelet to Bharti Singh's son, Gola, on their visit to Bigg Boss 16
Salman Khan won everyone's heart during their visit to the show when he gave his distinctive bracelet to Gola, the son of Bharti Singh and Haarsh Limbachiyaa. Salman made a very kind gesture, as we all know he cherishes his bracelet dearly and only gives it to people who are close to him. It is therefore understandable why it will rank among Gola, the child of Bharti and Haarsh, and Haarsh's most prized things.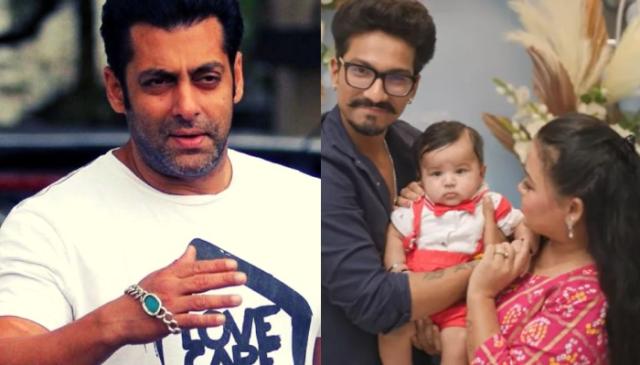 After receiving such a beautiful gift from Salman Khan, the famous comedian Bharti Singh made fun of him by recalling him of the promise he made prior to the birth of her son Gola. When asked, she confessed that Salman had promised to launch all of her children. Salman broke down in tears after the revelation. She stated: "Saare vaade yaad hai Salman bhai ke. Inhone kaha tha ki inke bache ko mein launch karuga." Gola, the adorable baby boy born to Bharti and Haarsh, was then taken on stage and enjoyed some adorable interactions with the famous person.
Moments after Salman Khan presents his signature bracelet to Gola, the son of Bharti Singh and Haarsh Limbachiyaa, another Bigg Boss 16 segment occurs, leaving everyone in tears. As soon as Salman gave Gola his bracelet, the comedian revealed that the actor was leaving his Panvel farmhouse because the star had transferred ownership to her son. Salman and Haarsh laughed out loud at the fantastic joke. After all of this entertainment, Bharti and Haarsh entered the Bigg Boss house and engaged with the contestants.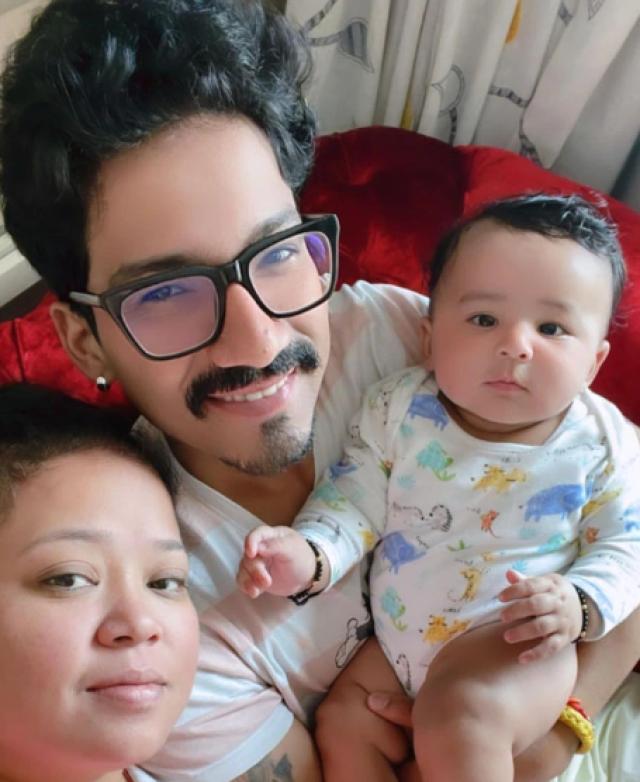 On January 15, 2022, only Colors TV will broadcast the forthcoming Bigg Boss 16 episode, Shukrawar ka Vaar.