Dia Mirza Experienced 'Separation Anxiety' While Shooting For 'Bheed', Leaving Behind Her 6-Month-Old Son: Find Out!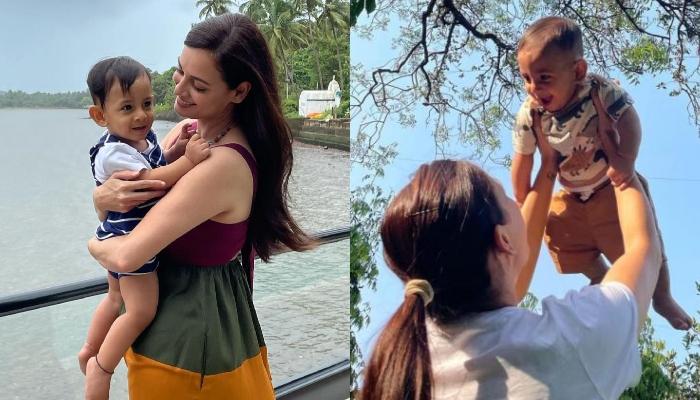 Dia Mirza, who will be seen in the upcoming pandemic drama film 'Bheed,' suffered from separation anxiety while filming. The actress, who works frequently with the movie's director Anubhav Sinha, admitted that it was challenging to deal with the nervousness. DiaMirza, a Bollywood actress, is slated to make a comeback with the forthcoming pandemic drama film, Bheed, which will be released in theatres on March 24, 2023. This will be Dia's first endeavour after deciding to become a mother.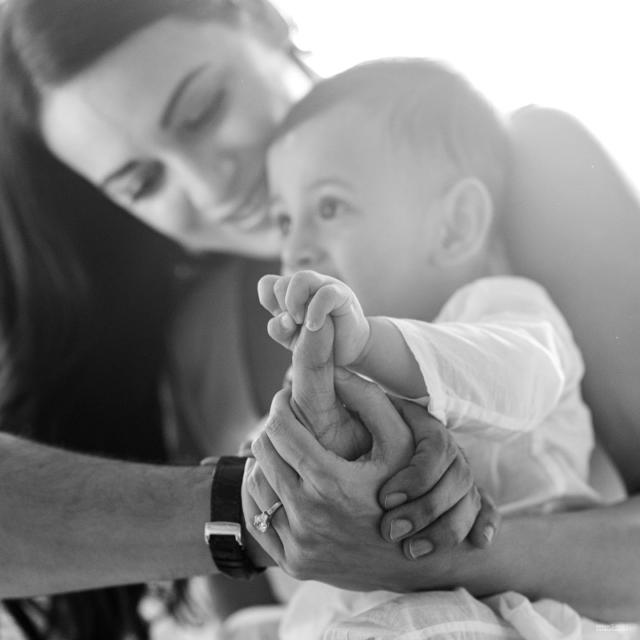 In contrast, Dia explained in an interview how she experienced "separation anxiety" when away from her six-month-old baby child, Avyaan, because of her shooting obligations. For the uninitiated, Dia wed the previously wed Vaibhav Rekhi on February 14, 2021, and the couple was bestowed with a baby named Avyaan. Dia Mirza talked openly about going through "separation anxiety" while she was filming Bheed, a movie she will be releasing soon. Her six-month-old baby boy, Avyaan, was taken away from her, and she admitted that it was very tough for her to deal with it. In order to fulfill her professional obligations, she had to travel, thus her kid was kept in Mumbai with her mother and her husband, Vaibhav Rekhi. She remarked: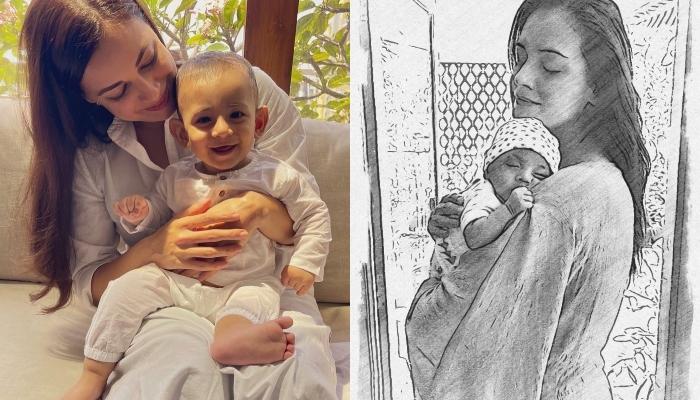 "The separation from my son lent itself to the part I was playing. The separation anxiety of being apart from my six-month-old baby was very difficult to cope with. Avyaan was not allowed to travel and I had to leave him in Mumbai with my mother and Vaibhav (Rekhi) while I worked on this film. It's possibly the hardest thing I've ever had to do." 
Dia had an unexpected appendectomy during the fifth month of her pregnancy, which was followed by an acute bacterial infection. As a result, she underwent an emergency C-section in the sixth month, and her placenta began to bleed. As a result, Avyaan had to be delivered early and monitored for a considerable amount of time. Speaking on the same, Dia said that ever since Avyaan returned home, she had wanted to make the most of every second she had with him. Also, she used to turn down every other project until this one persuaded Dia to join. She continued by remembering enjoyable times she had on set.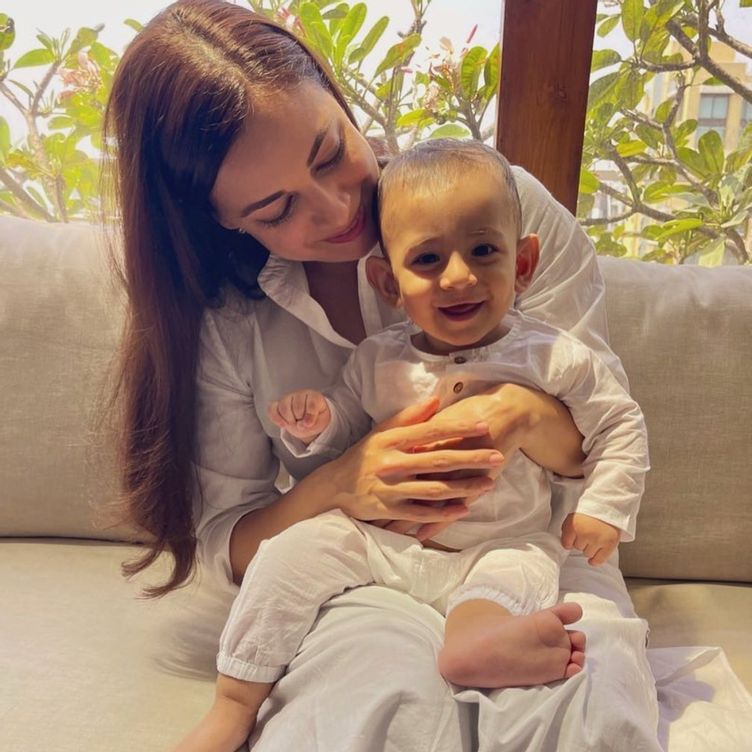 "Avyaan had undergone multiple surgeries after birth and for over two months, I was not even allowed to hold him. After bringing him home, I wanted to spend every moment with him and would have said, 'No' to any other story but this one took hold of me and wouldn't let go. I feel, 'Bheed' will be remembered as one of the most important documents of a very significant moment in our shared history. Once I was on the set, what got me through was also the support and sensitivity of Anubhav (Sinha, director) and my co-stars. They even made sure that I did not miss my family on my birthday."
On the work front, Dia Mirza will be next seen in her upcoming film, Bheed.