Dhanush And His Ex-Wife, Aishwaryaa Rajinikanth Decided To Put A Hold On Their Divorce? Deets Inside!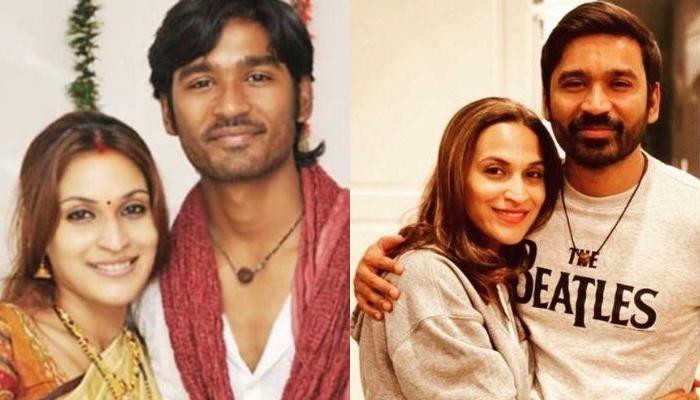 After announcing their separation earlier this year, Dhanush and Aishwarya Rajinikanth are reportedly getting back together, according to internet rumours. Earlier this year, in January, South Indian actor Dhanush and his ex-wife Aishwarya Rajinikanth announced their split. Dhanush and Aishwarya had their wedding in 2004 for the uninitiated. The couple has two children: Yatra Raja and Linga Raja. Dhanush and Aishwaryaa announced their split on January 18, 2022, in the meantime. The ex-couple sent a lengthy letter on their individual social media accounts. The couple had written the following in their separation note, expressing their feelings and requesting privacy as they dealt with this: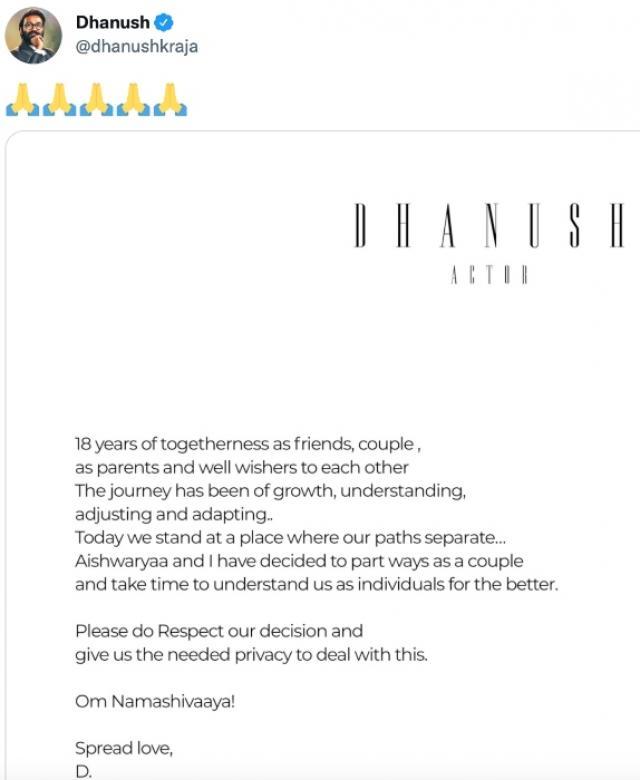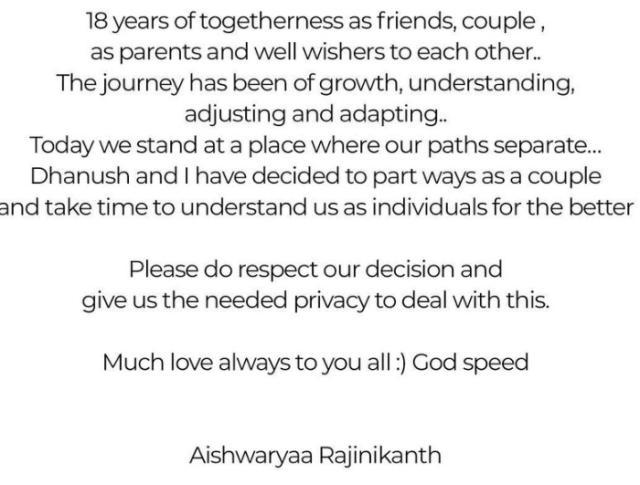 "18 years of togetherness as friends, couple, as parents and well-wishers to each other. The journey has been of growth, understanding, adjusting and adapting… Today we stand at a place where our paths separate… Aishwaryaa and I have decided to part ways as a couple and take time to understand ourselves as individuals for the better. Please do Respect our decision and give us the needed privacy to deal with this."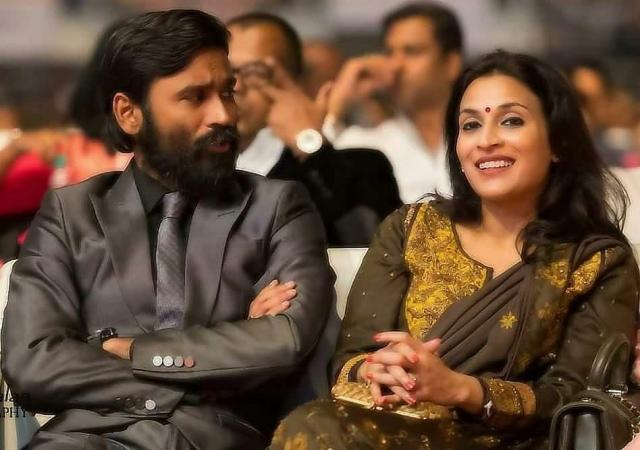 The fans of Dhanush and Aishwarya have apparently decided to give their marriage another shot, which is fantastic news. The couple has reportedly agreed to postpone their divorce in order to work through their personal concerns, according to a report from Tollywood.net. The families of Dhanush and Aishwarya reportedly met at Rajinikanth's house and determined that the couple should try to make things work and resolve their marital problems.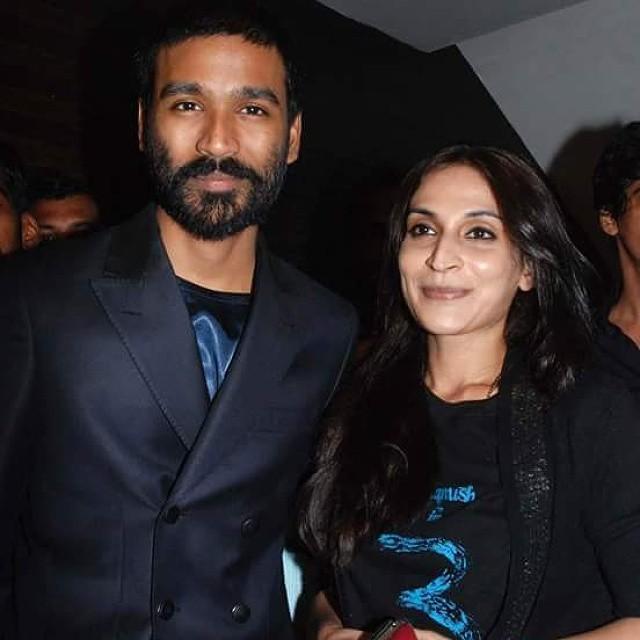 As soon as Dhanush and Aishwarya announced their separation, numerous reports regarding the cause of the split found their way into the media. Aishwarya and Dhanush's wedding reportedly met a snag because of their busy work schedules, according to a story in India Today. Dhanush's workaholism, which had a negative impact on his personal life, was also addressed in the study. The portal cited this as its source:  "Dhanush is a workaholic. Anyone who knows him can tell that he puts his work before anything else. There have been many instances when his work commitments – travelling between cities and outdoor film shoots – have taken a toll on his family life."