"Badi Saazish Ka Natija" Shushant Singh Rajput's Sister Priyanka FIRST Time Talked To Media
It's been two years since Shushant Singh Rajput left this world. His untimely death left his millions of fans heartbroken. The actor allegedly committed suicide at his apartment in Mumbai and later the actor's family accused Rhea Chakraborty and his flatmate of abetment. Now, the actor's sister Priyanka Rajput has come out in the open to address the case.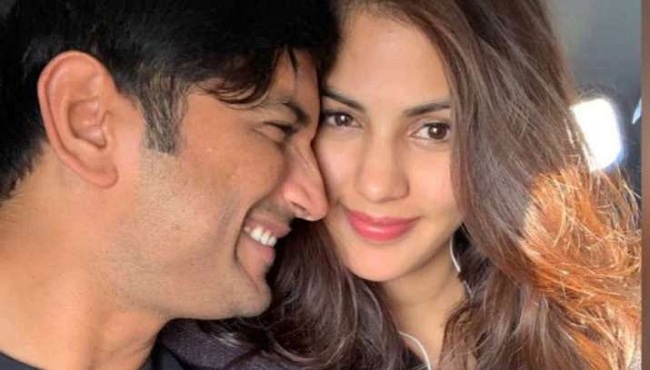 After Shushant Singh's sudden death the whole Bollywood industry came under the radar. A lot of celebrities were called for questioning by NCB. Actress Deepika Padukone, Sara Alia Khan, and Rakul Preet were called by NCB regarding the usage of drugs in the industry. the death of the actor also led to a lot of anger from fans towards like Karan Johar, Salman Khan, and other big producers in the Bollywood industry.
In the drug procurement case, Rhea Chakraborty along with brother Showik and flatmate Siddarth Pithani were sent to custody. Shushant's sister has now called out Bollywood and has revealed in an interview that the actor died due to a conspiracy and nexus. "Ye ek bohot hi badi saazish ka natija hai. Aur aap bhi samajh sakte hai aur duniya bhi samajh sakti hai ki mai kya bol rahi hu," she said.
सुशांत की मौत के पीछे बॉलीवुड के सबसे ताकतवर सितारे थे, वे सुशांत की तरक्की से असुरक्षित महसूस कर रहे थे- सुशांत की बहन, प्रियंका राजपूत@withoutthemind #JusticeForSSR #SushantSinghRajput #RheaChakraborty @jankibaat1 @pradip103 pic.twitter.com/uGcRsspP1V

— India News (@IndiaNews_itv) July 13, 2022
Priyanka also said that her brother died due to the nexus of Bollywood, politicians, and businessmen. She said that Bollywood has never seen a recession and it was only after Shushant's death it faced a recession. Meanwhile, NCB has charged Rhea Chakraborty for providing drugs to Shushant. The CBI is yet to declare the final verdict.