Alia Bhatt Cuts Unique Fresh Berries Cakes On 30th Bday, Looks Cute In Printed Nightwear:See Here!
Alia Bhatt turned 30 on March 15, 2023, and she celebrated the occasion in London. Check it out as we reveal a previously unreleased photo from Raha's mother's birthday party! Actress Alia Bhatt is currently the top performer in Bollywood for her generation. Raha Kapoor, the gifted actress's infant, is now over 4 months old, and she is loving the exhilarating stage of parenthood. On March 15, 2023, the new mother turned 30. To celebrate, she flew to London with her husband, Ranbir Kapoor, and daughter, Raha.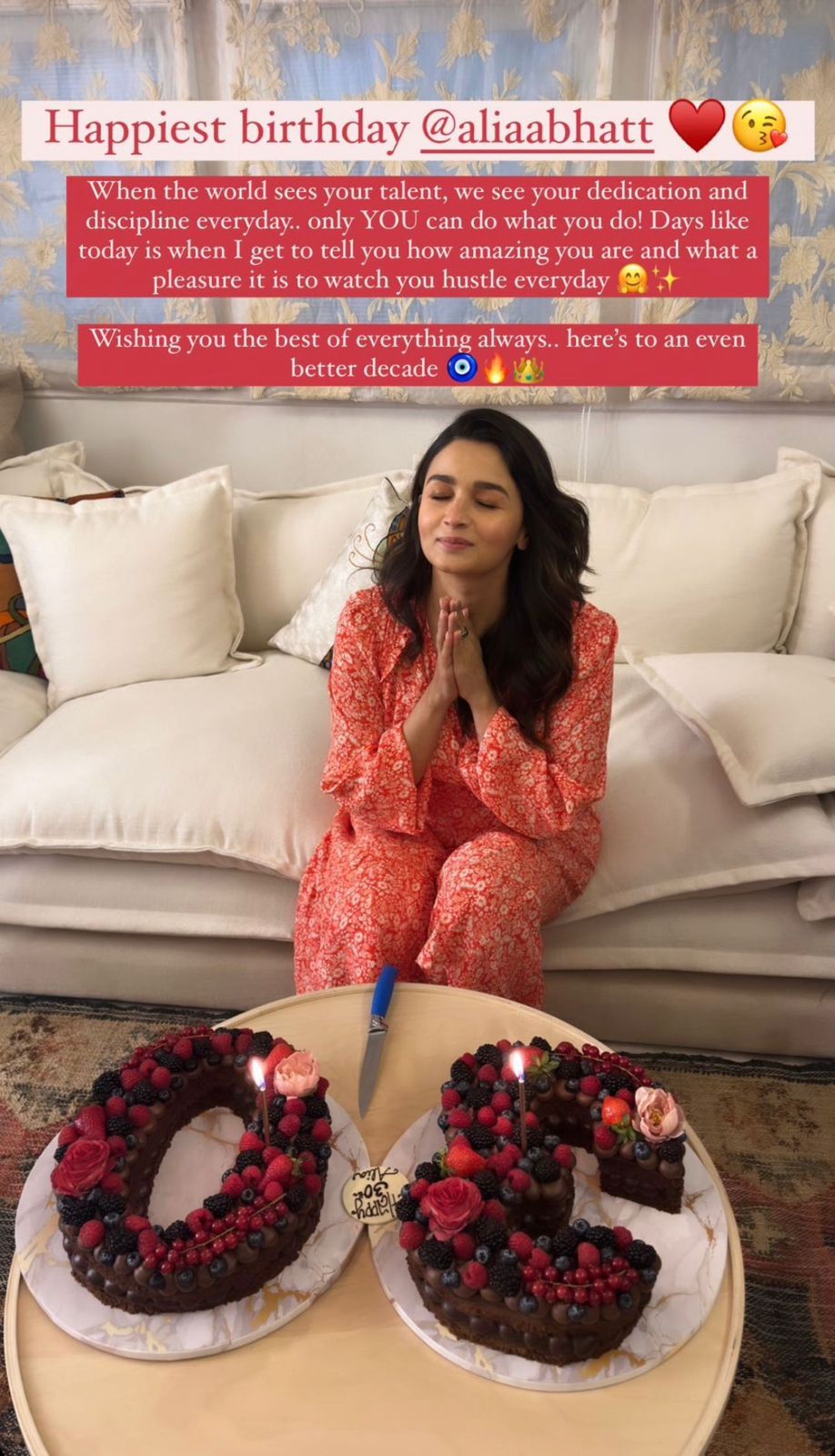 Alia Bhatt's 30th birthday celebration as a newly mommy
We recently came upon a picture of Alia Bhatt from her 30th birthday celebration while looking through our Instagram account. In a nightgown with orange and white print, the new mother was pictured sitting on a couch. When she sat with her hands clasped and her eyes closed during the cake-cutting ceremony, the actress looked absolutely stunning in her no-makeup ensemble. 'Happy 30th Alia' was inscribed on one of the two delectable cakes that were set in front of her on the table.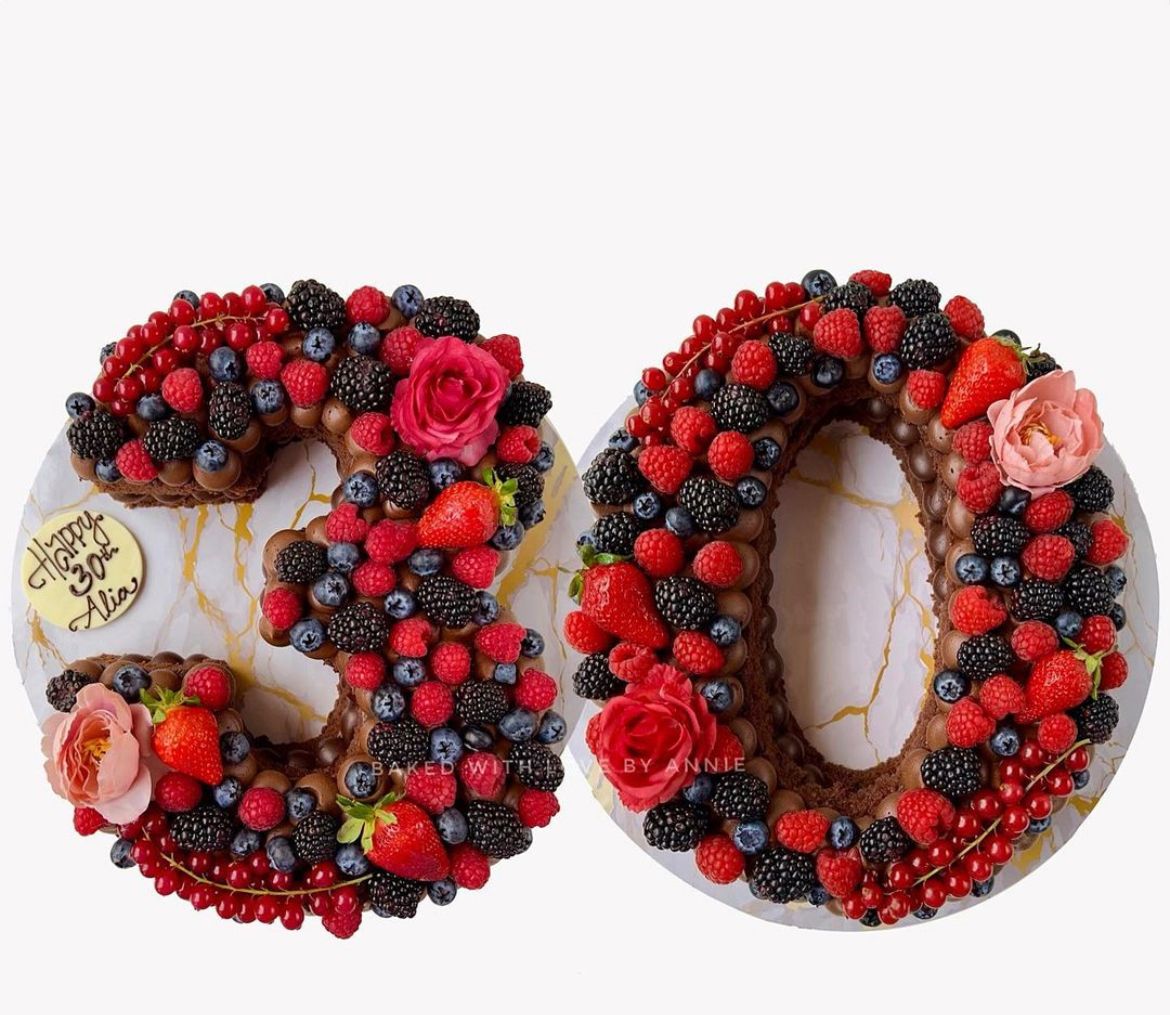 Alia Bhatt cuts a chocolate cake decorated with a lot of fresh berries on her 30th birthday
After some investigation, we learned that Annie, a renowned baker, made Alia Bhatt's cake. Annie offered a closer look at Alia Bhatt's customised cake for her 30th birthday on her official Instagram account, baked with love byannie, and shared some intriguing insights about it. Alia received two individual cakes that were deliciously shaped like the numbers 3 and 0. Annie wrote the following in regards to Alia's cake: "Decadent 54% Belgian dark chocolate ganache stuffed between moist chocolate sponge layers, finished with dark chocolate mousse and a whole lot of fresh berries."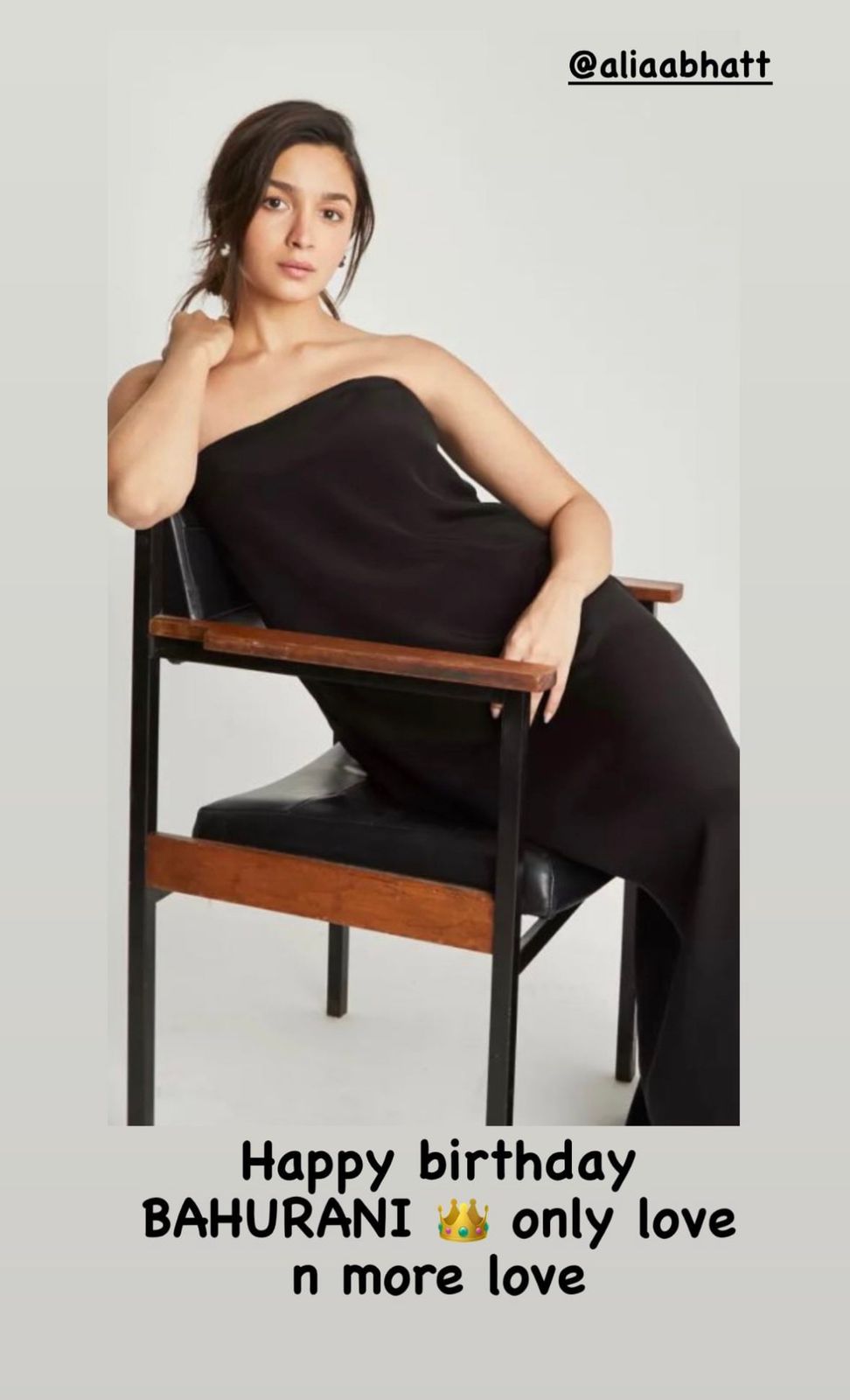 Alia Bhatt gets the sweetest birthday wish from saasu maa, Neetu Kapoor
Neetu Kapoor recently posted a picture of Alia Bhatt on her Instagram account as a birthday greeting for the actress, who is turning 30. While the photographer snapped the photo, Alia was dressed in a black off-shoulder dress and was seated on a chair. Alia wore a simple suit and a messy bun to show off her minimalist style. Neetu wrote a charming note that reads as follows along with the lovely picture: "Happy birthday BAHURANI. Only love and more love (followed by a crown emoji)."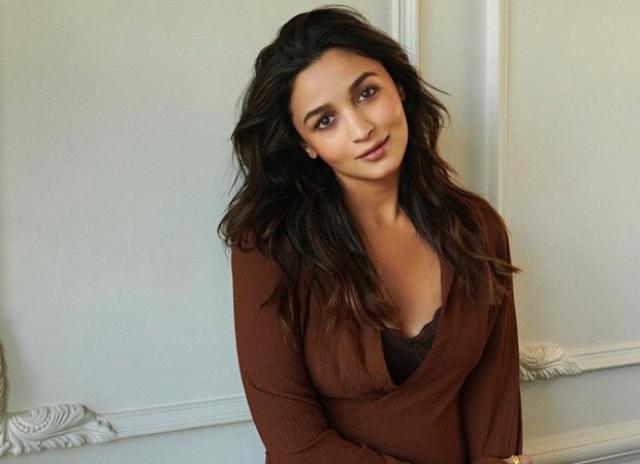 On September 9, 2022, her husband, Ranbir Kapoor, and Alia Bhatt appeared in the movie Brahmastra: Part One-Shiva. With her upcoming movie, Rocky Aur Rani Ki Prem Kahani, set for a July 28, 2023 release, the new mother will now make a comeback to the big screen. Her Hollywood debut movie, Heart Of Stone, is also being anxiously anticipated.