Deep love of Dilip Kumar for "Madras"
The autobiography of dilip kumar, "The substance and the shadow", (hay house ,2014) ,he mentioned his love for Madras (which is now known as Chennai). The reason for the of special place in madras in his heart because some of his great film successes were mage here and the city kept coming back into his life at crucial moments. As he has learnt many things from the South Indian culture starting from banana leaf to other activities of madras.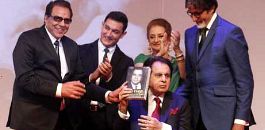 Many things in the city have played a key role in the city , S.S. Vasan of Gemini Studio who became his mentor in the city. The two first came together for Insaniyat(1955,co-starring Dev Anand and Bina Rai), which was moderate success. But with the passage of time , they started spenting hours , talk about about common interest things.Vasan take him to around the madras and also the rest of south India. In Coimbatore and for madras ,he also learnt many new things of south Indian culture starting from sitting cross-legged in the company of Naidu and L.V. Prasad and eat a four-course meal replete with rice and vegetables ona banana leaf.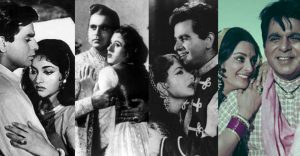 S.M. Sriramulu Naidu of Pakshiraja Studios, Coimbatore needed to remake his MGR – Bhanumati starrer Malaikkalan in hindi and supplied it to Dilip Kumar . The movie, Azaad turned to be a enormous success. Dilip Kumar writes that "was the primary movie that gave me the much-needed confidence to forge forward with a sense of emancipation and a way of accomplishment." Fortunately for him , his profession gave him diversified roles thereafter.
The love for the Madras started when he started shooting for his movie Ram and Shyam . After that till his last breath he always wanted to live in chennai.