"You Are Very Scary" Kareena Kapoor And Saif Ali Khan Gets Blown Away By A Magic Trick; Watch Video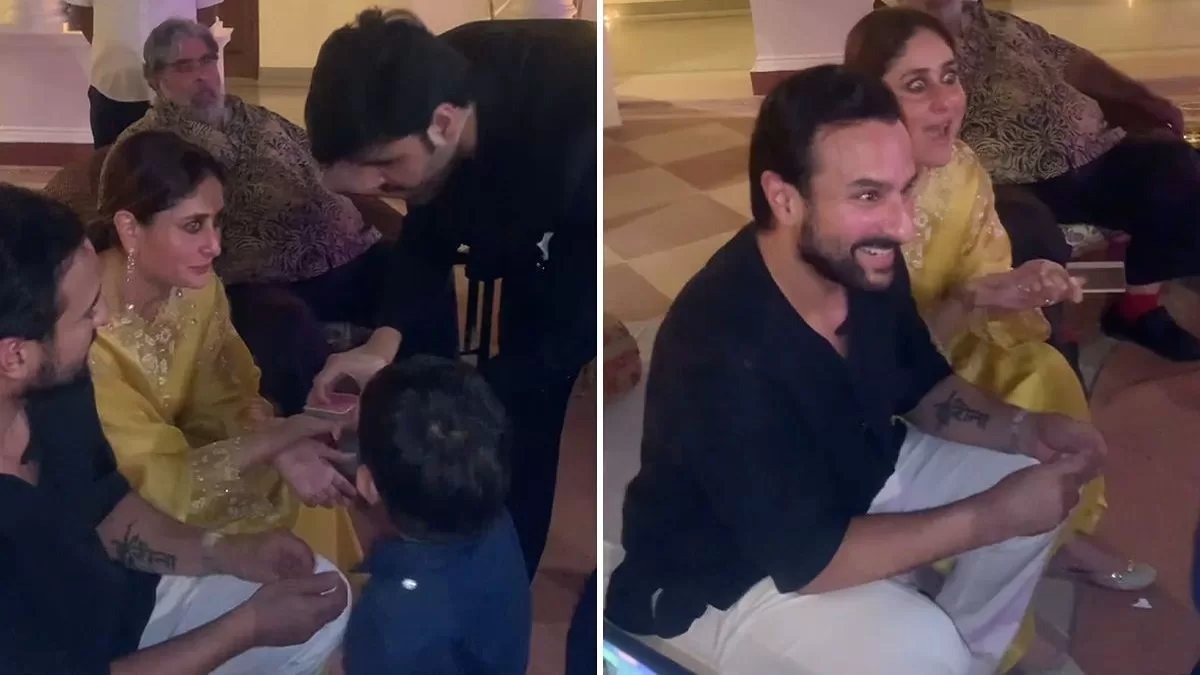 Saif Ali Khan and Kareena Kapoor, affectionately known as Saifeena, are Bollywood's beloved power couple. Their love story blossomed on the sets of a film, leading to a fairy-tale wedding in 2012. Recently the beautiful diva celebrated her special day with her close friends and family.
Kareena Kapoor Khan's 43rd birthday
Kareena Kapoor Khan marked her 43rd birthday with a heartwarming family gathering at the illustrious Pataudi Palace. A captivating video from the celebration has surfaced, capturing the birthday girl's enchanting evening with her loved ones.
In the video, Kareena, alongside her husband Saif Ali Khan, partakes in a mesmerizing magic performance by the talented mentalist and illusionist, Karan Khanna. The enchanting act revolves around revealing a card held within their palms. The illusion leaves Kareena spellbound, widening her eyes in amazement. Karan Khanna, invited to perform at the Pataudi Palace for Kareena Kapoor Khan's birthday extravaganza, shares the video on Instagram, expressing his gratitude and excitement.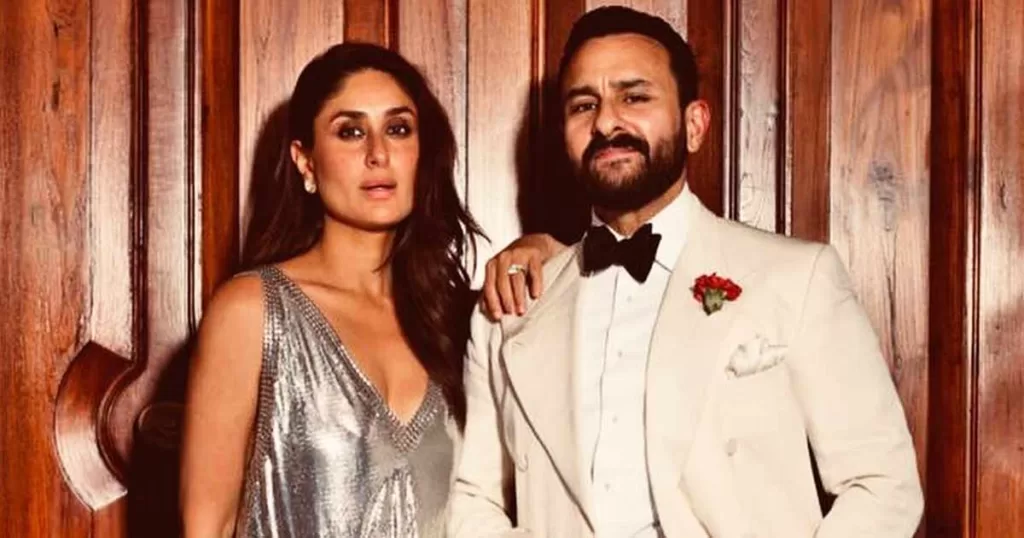 The intimate family reunion at Pataudi Palace added another memorable chapter to Kareena Kapoor Khan's life. Amidst the celebration, the enchanting magic performance left the star-studded gathering awe-struck, enhancing the joy of the special occasion. As Kareena continued to embrace her professional and personal milestones, her birthday celebration became a heartwarming family affair filled with laughter, love, and magical moments.
View this post on Instagram
Saif and Kareena are also doting parents to their sons, Taimur and Jehangir. Their enduring love, charm, and mutual respect make them an iconic couple in the industry.
Kareena Kapoor Khan's Upcoming work
Kareena Kapoor Khan experienced a phenomenal year in 2023 with her successful OTT debut in the film "Jaane Jaan." On the other hand, her husband, Saif Ali Khan, appeared in the film "Adipurush," which, unfortunately, did not resonate well with the audience.