WATCH VIDEO: Ranveer Singh Once Asked Anushka Sharma If She Wants Her 'A** Pinched'
Ranveer Singh and Anushka Sharma were once the talk of the town as they were rumored to be dating eachother. The duo starred in the hit movie 'Band Baja Baraat' and instantly grabbed the headlines for their chemistry onscreen and off-screen. It was reported that the two became extremely close to eachother while filming the movie. It was also the debut movie of Ranveer Singh and Anushka being a two-film old used to give him tips on acting.
After the movie was released and garnered a lot of attention and love from the audience, the rumors of their split also became the headlines. However, the couple had appeared on the popular chat show 'Koffee with Karan after their movie had got a positive response.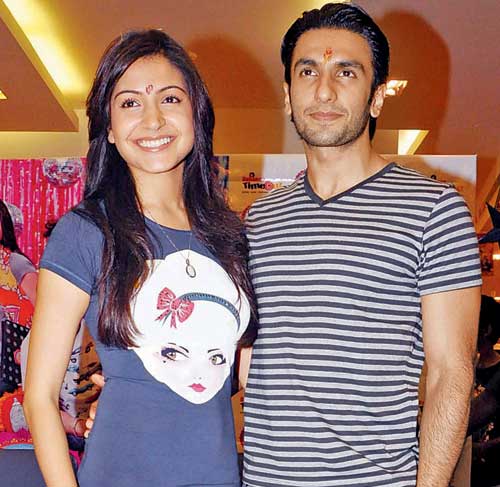 However, something happened on this show which created a huge controversy and got Ranveer Singh into trouble. The two appeared as guests on the 3rd season of Koffee with Karan and in the middle of the conversation, Ranveer Singh asked Anushka Sharma, "Hey, you want your a** pinched? I'm right here." This left Anushka Sharma furious and left her stumped and she immediately said, "You can't talk to me like that".
After the incident, Ranveer Singh got a lot of flak from the audience for talking to a woman like that. The audience also targeted Karan Johar for not saying anything and laughing at Ranveer Singh's comment. On the same show, Ranveer Singh also made remarks about Kareena Kapoor which did not go down well with the actress. Ranveer said that he once saw Kareena Kapoor swin in a club and he was stumped by her beauty and was a "kid". "I went from child to boy", he had said.