Vikrant Massey Calls Wife Sheetal Thakur "His Backbone," Reveals How She Changed His Life: Read On!
Vikrant Massey recently spoke openly about his marriage to Sheetal Thakur in an interview with a media outlet, revealing how things have changed for him. Vikrant Massey, a Bollywood actor, is currently focused on promoting his upcoming web series, Forensic, along with his co-star Radhika Apte.  In terms of his personal life, Vikrant Massey and his wife, Sheetal Thakur, are content with their marriage.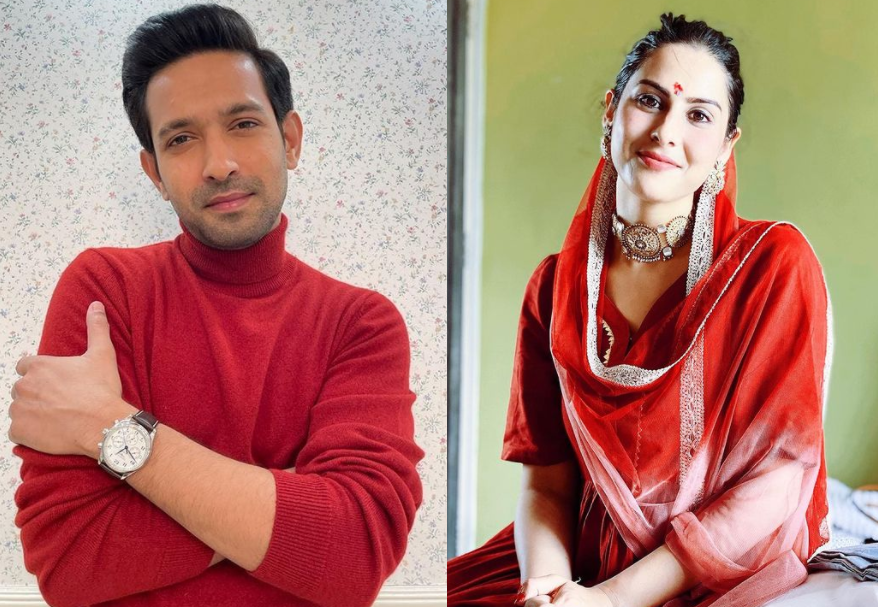 For those who don't know, on February 19, 2022, Vikrant uploaded a few romantic pictures from his wedding to his longtime girlfriend Sheetal Thakur to his Instagram account. The couple was thrilled and looked beautiful in the photographs, wearing their respective wedding attire.  Vikrant was attired in a white sherwani, in contrast to Sheetal, who looked stunning in a red lehenga. In addition to it, Vikrant had written: "Saat saal ka safar, aaj saat janam mein badal gaya. Is safar mein humara saath dene ke liye bahut bahut shukriya. "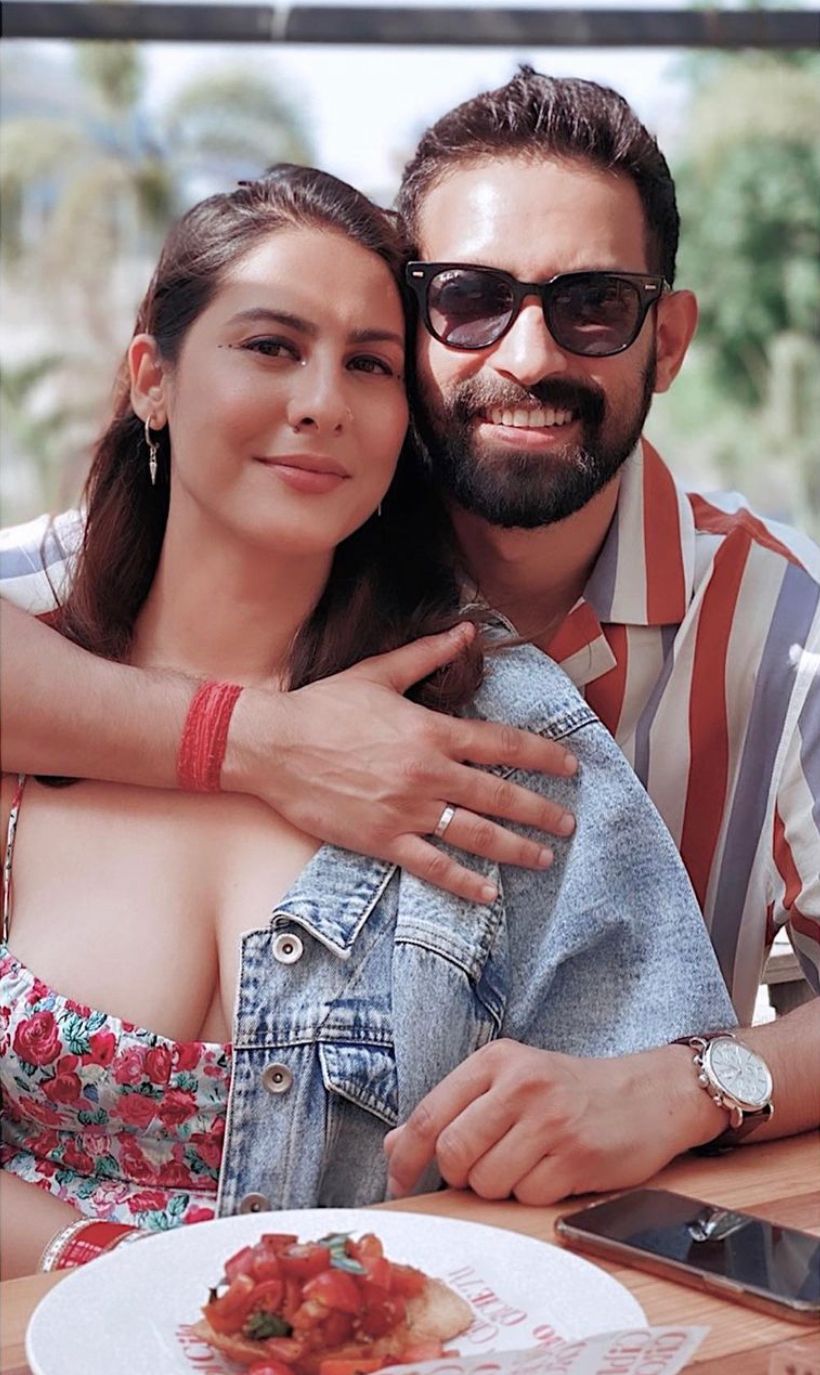 In an interview with Bollywood Bubble, Vikrant Massey talked about his marriage to Sheetal Thakur and how things have changed for him.  In terms of his own and his family's health, the actor acknowledged that he has become much more aware and responsible. Speaking of the same, he said:
"I think maybe not a lot that has changed after marriage but definitely, some things have changed. I think in regards to a few things, in regards to my family and you know my health and their health, I think I'm far more careful today. There is a certain sense of responsibility in a very positive way. With regards to work, I think I want to believe that some things have changed for good in a positive way, but I really don't know."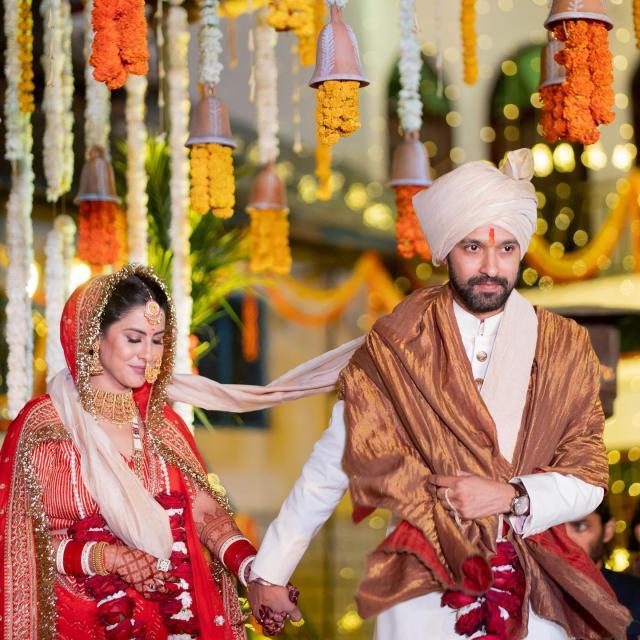 Vikrant continued to praise his sweet wife Sheetal during the interview and mentioned how she constantly encourages him to set goals for himself and improve. The devoted husband said that his wife has always been his pillar of strength and added: "Sheetal is someone who has always been my backbone. She's the one who's always the first one to push me to probably test myself, challenge myself, and bring out the best within. That continues to happen. So, I think maybe I feel a little different. But in terms of output or in terms of outlook, I don't think a lot of things have changed."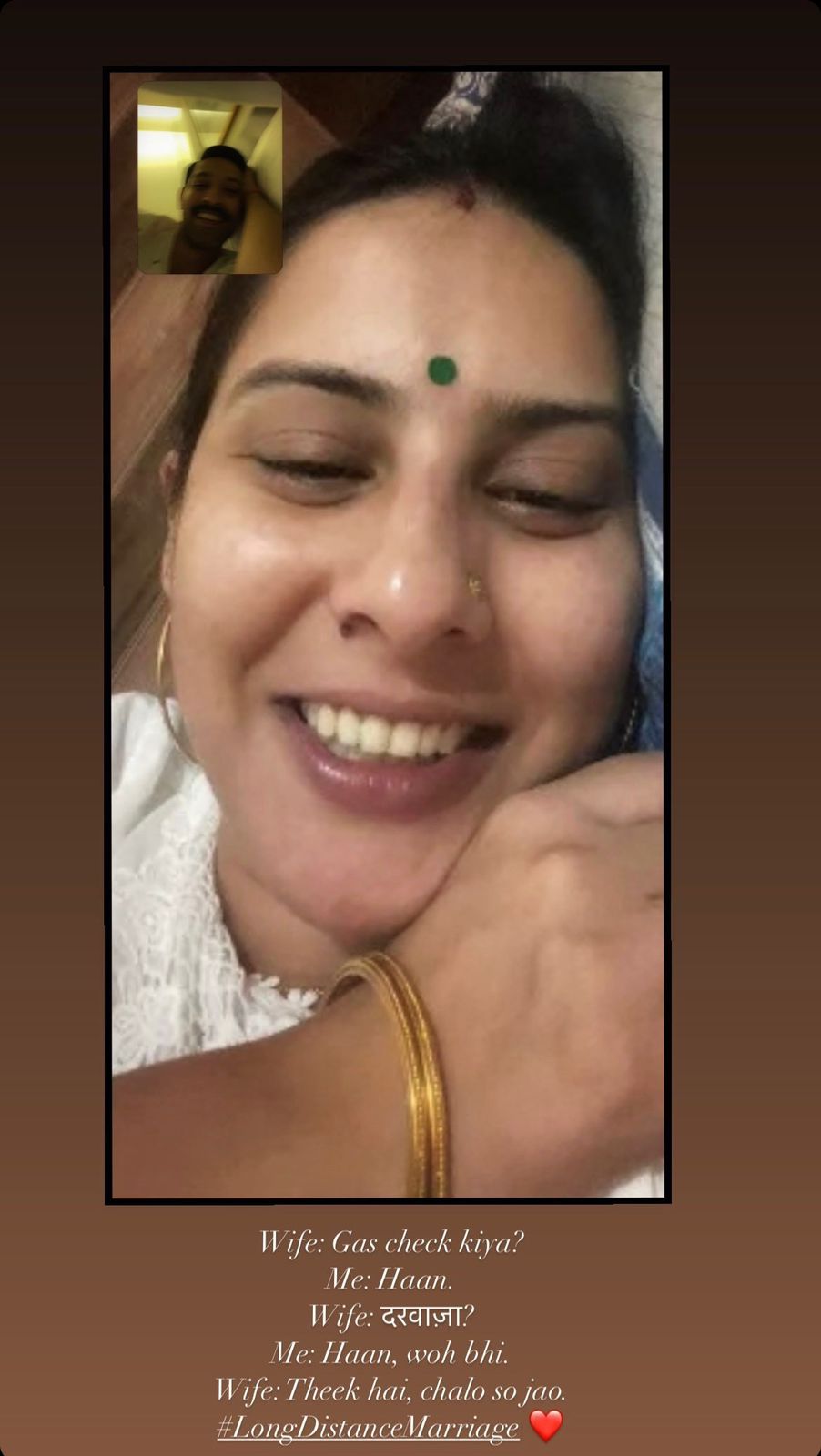 On June 21, 2022. During his video call with Sheetal, which he had dropped as a screen grab, the couple could be seen lying in their respective beds. Along with it, Vikrant revealed what sort of conversation he and his wife, Sheetal, have at night by writing the following at the top of the image:  "Wife: Gas check kiya? Me: Haan. Wife: Darwaaza? Me: Haan, wo bhi. Wife: Theek hai, chalo, so jao."
On the professional front, Vikrant Massey was last seen in Love Hostel.