Urvashi Rautela Gets Mercilessly Trolled After She Goes Completely Nude Taking A Mud Bath, Netizens Call Her "Nayak Female Version"
Urvashi Rautela is one of the most beautiful actresses that the Bollywood industry has ever had. The actress is often admired for her mesmerizing beauty and flawless dance moves. She garnered a lot of popularity after her music video with Honey Singh's "Love Dose" became a hit. Ever since she has left her fans amazed with tremendous performances in "Laal Dupatta", "Gal Ban Gayi", "Bijli Ki  Taar", "Haseeno Ka Deewana" among others. However, the actress is often called out by trolls online.
She was again at the target of trolls as she shared a picture of herself taking a mudbath. Sharing the picture she had captioned it as "Enjoying the red mud of a Balearic beach. Its said to have been used as a mirror by Venus, the Roman goddess of love. Its mineral-rich mud is considered therapeutic and good for skin. Mud really can be a muddy marvel. Covered in healing mud therapeutic Mud Baths are still heralded today for their ability to detoxify and draw out impurities, soften skin, improve circulation, and ease aches and pains." Take a look:
View this post on Instagram
Soon the netizens started trolling her and comparing her to Anil Kapoor's character Shivaji Rao in Nayak. For those who are unaware, a scene in Nayak shows Anil Kapoor covered in mud trying to run away from the goons. One user commented, "Naayak female version", while another commented, "Ye to apne CM Shivaji Rao hai" Take a look: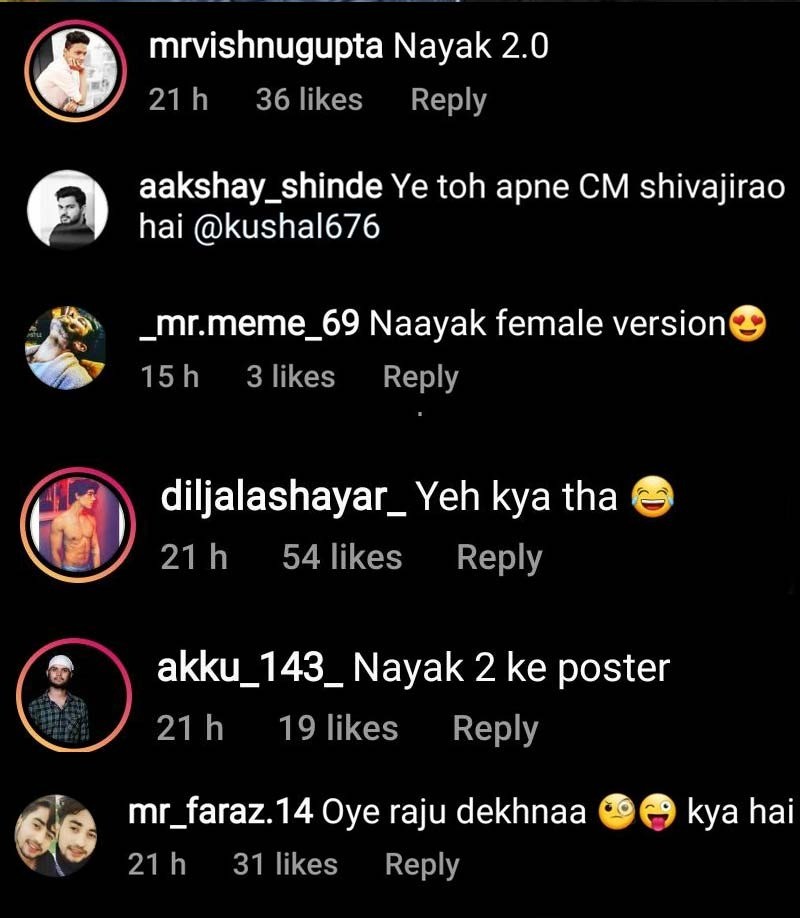 Stay tuned for more such gossips.