Samantha Prabhu Has Again Changed Her Name After Announcing Divorce With Naga Chaitanya, Actress Has Also Refused The 200 Crore Alimony
The whole entertainment industry is in deep shock after the most adorable couple Samantha Prabhu and Naga Chaitanya announced their divorce. Sam and Chay were among the most admirable couple for the younger generation and the news of their separation has left everyone heartbroken. Although, the rumours about the problems in marriage started doing rounds ever since Samantha dropped the surname 'Akkineni' from her name and kept it 'S' on social media platforms.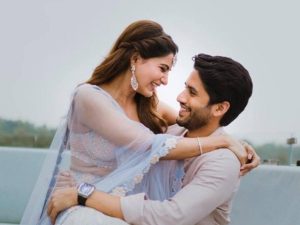 Earlier, a video of the agitated Samantha had also surfaced on the internet when a journo asked her about the divorce rumors. Samantha had visited Tirupati to pay her respect and while walking towards the temple a reporter asked her to confirm divorce rumors with her husband Naga Chaitanya.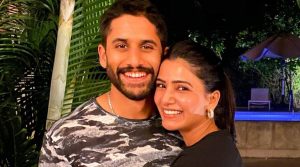 Now, the couple has finally proved the rumors to be true and the duo announced their separation on their respective social media handles. "To all our well-wishers. After much deliberation and thought Sam and I have decided to part ways as husband and wife to pursue our own paths. We are fortunate to have a friendship of over a decade that was the very core of our relationship which we believe will always hold a special bond between us. We request our fans, well-wishers, and the media to support us during this difficult time and give us the privacy we need to move on. Thank you for your support," the note read." The couple posted the note.
View this post on Instagram
Now the actress has again changed her name from 'S' to simply 'Samantha' which also shows that the actress doesn't need any surname. The diva has worked hard to reach where she is now purely based on her talent and acting skills. After announcing the divorce, the reports started doing the rounds that Samantha has also declined a 200 crore alimony from Naga Chaitanya. The actress feels she has worked hard and does need any money from the divorce.