Urfi Javed Forcefully Stopped By A 'Gutka Man' Embarrassed Actress Laughs As He Spits On Road
Urfi Javed is always in the news for her unique sense of style which often does not go down well with netizens. The actress according to the audience opts for 'too short and revealing clothes' which doesn't go with the actress's body type. But the actress on the other hand feels comfortable in her choice of clothes and pays no attention to the trolls.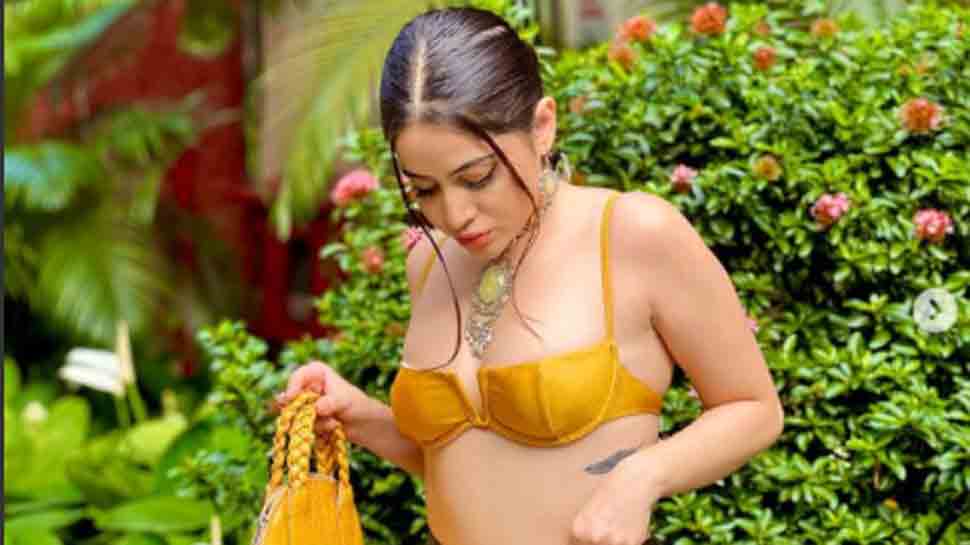 However, recently the actress got stuck in an awkward situation that was captured on the camera. Bigg Boss fame Urfi Javed was clicked by the paparazzi and while she was posing for the camera, a man from behind comes and started clicking photos with the actress. Urfi tries to escape but the man forcefully holds her back, the actress handled the situation calmly until something funny happened. The man in the video was chewing tobacco and while taking pictures he spat it out on the road.
View this post on Instagram
As the video started doing rounds on the internet, it got mixed reactions from the viewers. Some users called the man 'ill mannered' as he spat the tobacco on the road while others started questioning Urfi for posing with him. A user also advised her to take a stand next time when a man touches her in the wrong manner. One of the users also said that Urfi could have scolded the man for spoiling the streets but instead she was laughing.
View this post on Instagram
Meanwhile, there's another video of the actress which is going viral on the internet. Urfi in the video could be seen crying at a cafeteria and she seems to be unaware of being recorded.