Throwback to When Salman Khan Speaks About His Crush And Jokes About How Shahrukh Khan Made A Film Out Of It
B-town is where companionships and connections have a limited time span as it is hard for celebs to clutch somebody in the midst of media and stardom. The stories about their own life some of the time negatively affect their relationship, while a few connections battle the chances and become more grounded than at any other time with time. Each relationship experiences an unpleasant time however it is the bond you share that encourages you to sail through it together. The brotherly Khan bond of B-town, Salman Khan and Shah Rukh Khan's kinship as well, had experienced a tough situation yet throughout the long term, they had forgotten about the past, restoring their bond.
Back in the past 1990s and mid-2000s, Salman Khan's relationship with Aishwarya Rai had ruled the news features. Did you realize Aishwarya was initially finished with paperwork for the film, Chalte and was later supplanted by Rani Mukerji? According to the reports, Salman had intruded on the film's mahurat shot and made a scene, blaming Shah Rukh for getting excessively close with his then-sweetheart, Aishwarya.
Acing almost every role given to him, The big mega Bollywood superstar, Shahrukh Khan has not just established himself as one of the finest actors in the industry but also earned the title of "King Khan" from his fans and followers.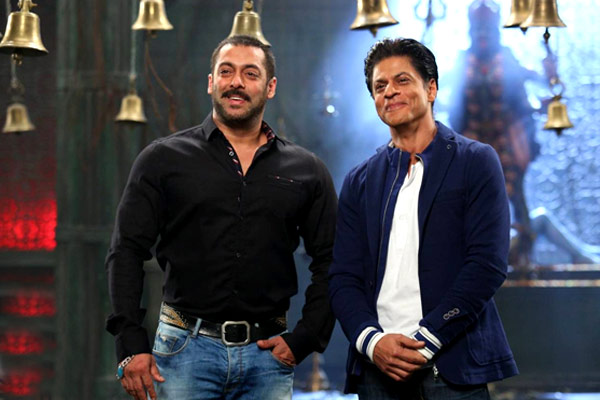 Though initially the star was not always offered the honor of playing the hero, he has some remarkable and unforgettable performances as a villain up his sleeves. One such role was in the blockbuster "Darr", where Shahrukh played the role of an obsessive lover with Juhi chawala playing the role of the female protagonist, 'Kiran'.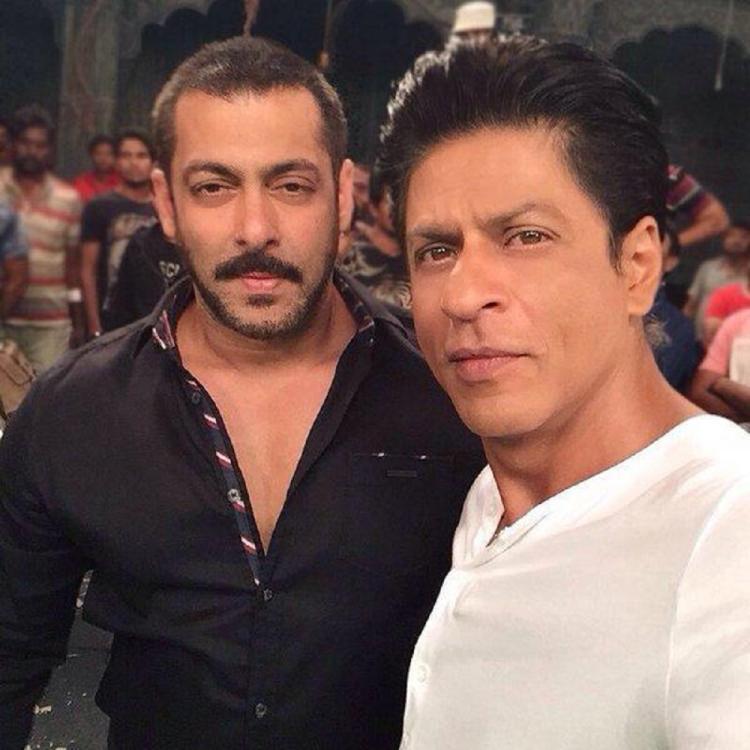 Even though people didn't make anything of it till now, the name 'Kiran' was suddenly brought into the limelight by none other than superstar Salmaan Khan. Both the actors have been good friends and have even shared the screen on numerous occasions.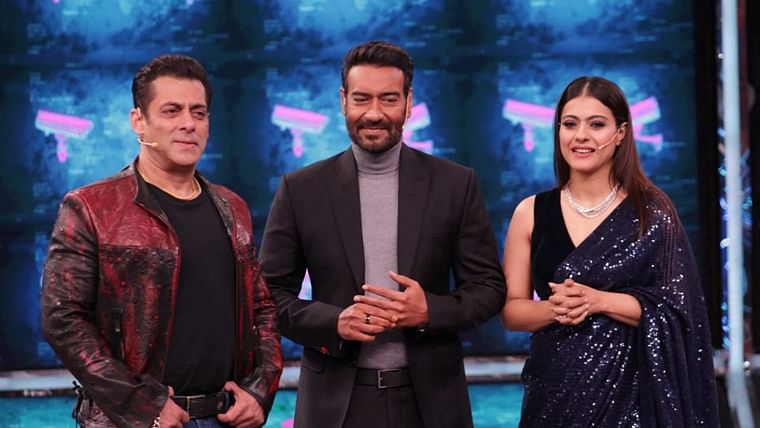 During Bigg Boss 13 in one of the 'Weekend Ka Vaar' episode, Salman Khan was interacting with his show's guests and actors Ajay Devgan and Kajol, Salman went down the memory lane and joked about how Shahrukh had used the name 'kiran' in his film, which was atually Samlan's crush. "Wahi se shuru hua, fir maine incident Shah Rukh Khan ko bataya aur usne film bana daali (That is where it all began. I told about my crush to Shah Rukh Khan and he made a film about it." He said.
But that wasn't the last time when Salman mentioned Shahrukh during the episode. The latter was mentioned again when Kajol was received from a train standing on the set, an imitation of a scene in the movie Dilwale Dulhania Le Jayenge, where Shahrukh and Kajol played the lead roles.