Swayamvar- Mika Di Vohti: Has The Singer Found His Life Partner In Ex-Girlfriend Akanksha Puri? DEETS INSIDE!
Did Mika Singh decide to marry his purported ex-girlfriend Akanksha Puri? Swayamvar is just entertainment in today's society and a celebrity PR stunt. According to mythology, the precise definition of swayamvar is when a lady chooses her ideal spouse out of a group of potential husbands. This marriage method was utilised by the kings and queens of ancient India. When the infamous Rakhi Sawant announced her engagement on live television in 2009, the Indian public's understanding of swayamvar was altered.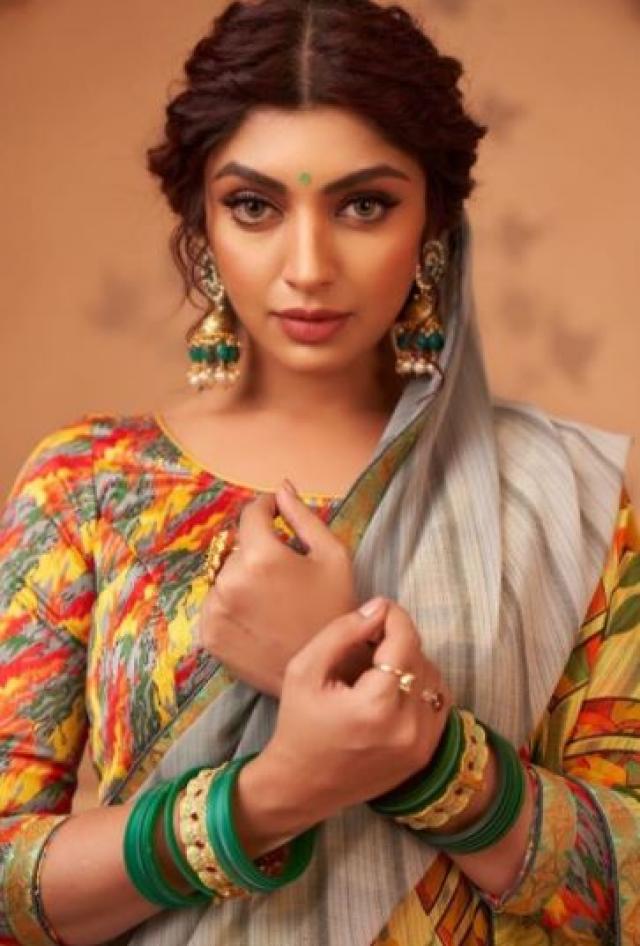 After then, Rahul Mahajan, Ratan Rajput, Mallika Sherawat, and Shehnaz Gill presented numerous further seasons. Unfortunately, none of them were able to find their ideal companion through swayamvar, and those who did ended up splitting up quickly. The swayamvar's new season has returned for Mika Singh, a famous vocalist. He is 45 and single. Mika is getting married to one of the four finalists after spending time with one of the 14 rajkumaris (female competitors). But did the singer already fall in love with Akanksha Puri, his rumoured ex-girlfriend?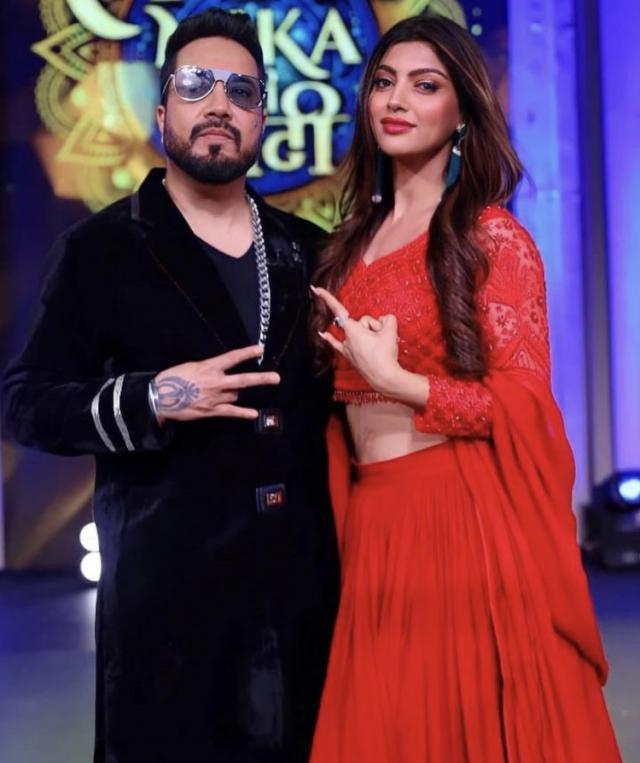 A few days ago, Akanksha Puri unexpectedly joined the cast of Swayamvar- Mika Di Vohti, and even then, news has been making headlines about their extraordinary friendship. They reportedly had a romantic relationship in the past and remain close friends. There are numerous claims that Mika Singh fell in love with Akanksha Puri and would marry her. Without giving away too much information, Akanksha told BollywoodLife that the audience should watch the finale episode to find out if she is Mika's chosen one. She remarked: "I cannot speak on this until the telecast. I am under contract. Please watch to find out if I am Mika's chosen one."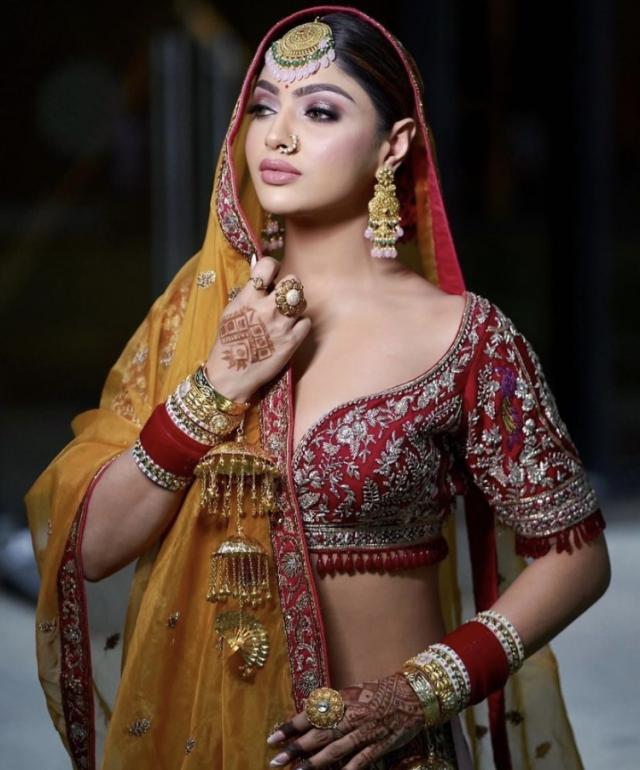 Earlier, Akanksha made a spectacular entrance into the show in one of the episodes. Mika was seen charmingly greeting her with flowers in the promo video for Swayamvar- Mika Di Vohti that the Star Bharat production team posted on their Instagram account. Additionally, Akanksha was overheard indicating that she would like to marry him because she has known him for the past 14 years. She'd stated: "It has been almost 13-14 years that we have known each other. We have been very close friends and been through each others' ups and downs. I want my friend to become my partner."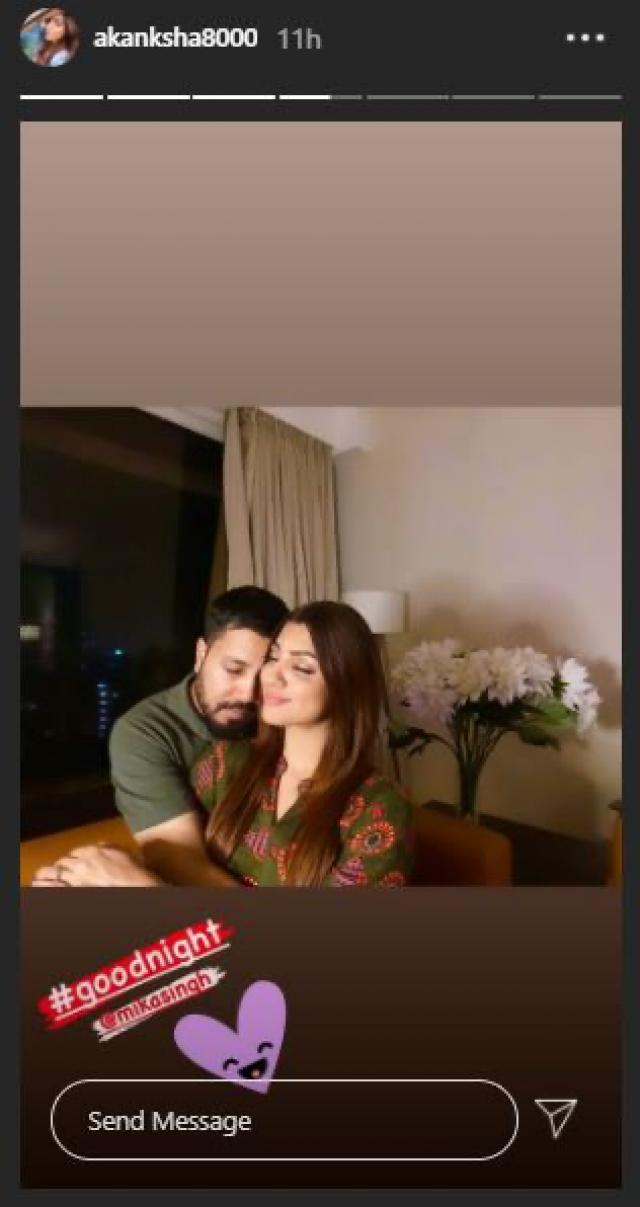 For the uninitiated, it happened on August 18, 2020, when Akanksha Puri posted a cosy photo of herself and her close friend and musician, Mika Singh, on her Instagram account. The two famous people were pictured in the iconic picture cuddled up together in a room. Akanksha, a stunning actress, was observed unwinding in Mika's arms. Along with writing "#goodnight" and a purple heart emoticon, the actress also included Mika in the photo. The Punjabi singer quickly uploaded the image on his Instagram account and added heart and hugging emoticons to it.
Akanksha Puri formerly dated Paras Chhabraa of Bigg Boss 13 fame.