Suniel Shetty Reveals He Is Blessed To Have KL Rahul As His Son-In-Law, Says "I Am A Proud Father" Read On!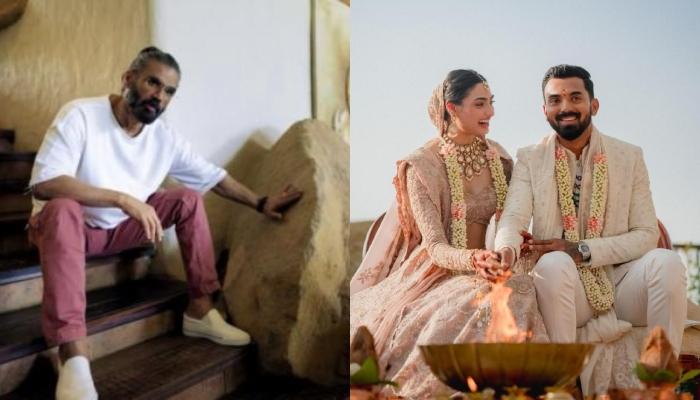 In a recent interview, Suniel Shetty lauded KL Rahul, calling the cricketer his "damad," and said that he considers himself blessed to have the player as his son-in-law. In a recent interview with ETimes, Suniel Shetty discussed how privileged he feels to be married to cricketer KL Rahul. He said that KL Rahul is his son, not his son-in-law. Suniel added that after seeing the hard work of his son-in-law, he now has a better understanding of the cricketer's life. He said this: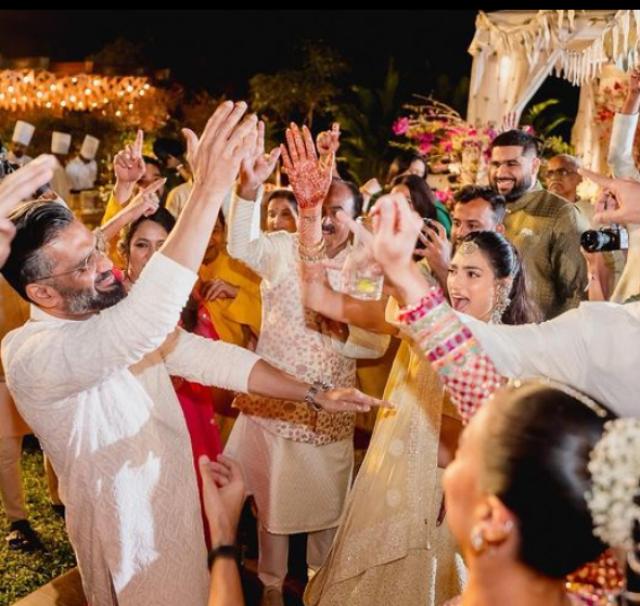 "I am anxious because that's my child playing. I would wish well for him but through his eyes and seeing him, I have started empathising and sympathising, appreciating every cricketer there is here. When your child goes through a low, it shakes you more probably than it shakes the child because he is the master of that form but you don't know. You are seeing him as a father."
In the same interview, Sunil Shetty added that his daughter Athiya is fortunate to be married to a man like KL Rahul because she will gain a lot of knowledge from him. The seasoned actor contrasted KL Rahul's controlled, courteous behaviour by saying: "But then when he rises like a phoenix you feel this is something to be inspired from and this is what the team's tough boys are. I am a proud father. Blessed is Athiya and blessed is Ahaan because he gets to learn about him. He is calm, composed, and very respectful. I don't think I could have asked for a better son."
Suniel Shetty talked about how he first met cricketer KL Rahul when he appeared on The Kapil Sharma Show to promote his reality series, Kumite 1 Warrior Hunt. According to the Bollywood actress, Suniel and KL Rahul first crossed paths in an airport in 2019, and at the time, Suniel was unaware that Athiya and KL Rahul were already acquainted. He claimed that after arriving home, he saw that the cricketer and his daughter Athiya had already begun speaking. His words are:
"I had the privilege of meeting Rahul for the first time at an airport. I was thrilled to know that he was from my hometown Mangalore. I was a big fan of his and was happy to see that he was doing well. When I came home and shared the news with Athiya and my wife Mana, they didn't say much, they just looked at each other. Later Mana came to me and told me that Athiya and KL are in talks with each other."
On the professional front, Suniel Shetty has appeared in more than 100 films over his thirty years of acting. He appeared in the Tamil film Ghani recently. And Hera Pheri 3 is his upcoming endeavour. He will appear with Paresh Rawal and Akshay Kumar in the Hera Pheri sequel. In the third movie, "Raju," "Shyam," and "Babu Bhaiya" will go to different countries, according to Paresh. He also disclosed that Hera Pheri 3's filming would shortly begin.