Soon-To-Be-Parents, Alia Bhatt And Ranbir Kapoor Are Reportedly Expecting Twins: Deets Inside!!!
According to the most recent story, there are rumours that Alia Bhatt and Ranbir Kapoor are expecting twin boys. Two months after her wedding to Ranbir Kapoor, Alia Bhatt shocked all of her fans when she revealed the news of her pregnancy.  With the announcement, their supporters flew into a frenzy, and since then, everyone has become dependent on social media to learn more about the same. The actress' pregnancy has been the subject of numerous articles on social media, from Ranbir shopping for baby clothes to Alia finishing up her job commitments.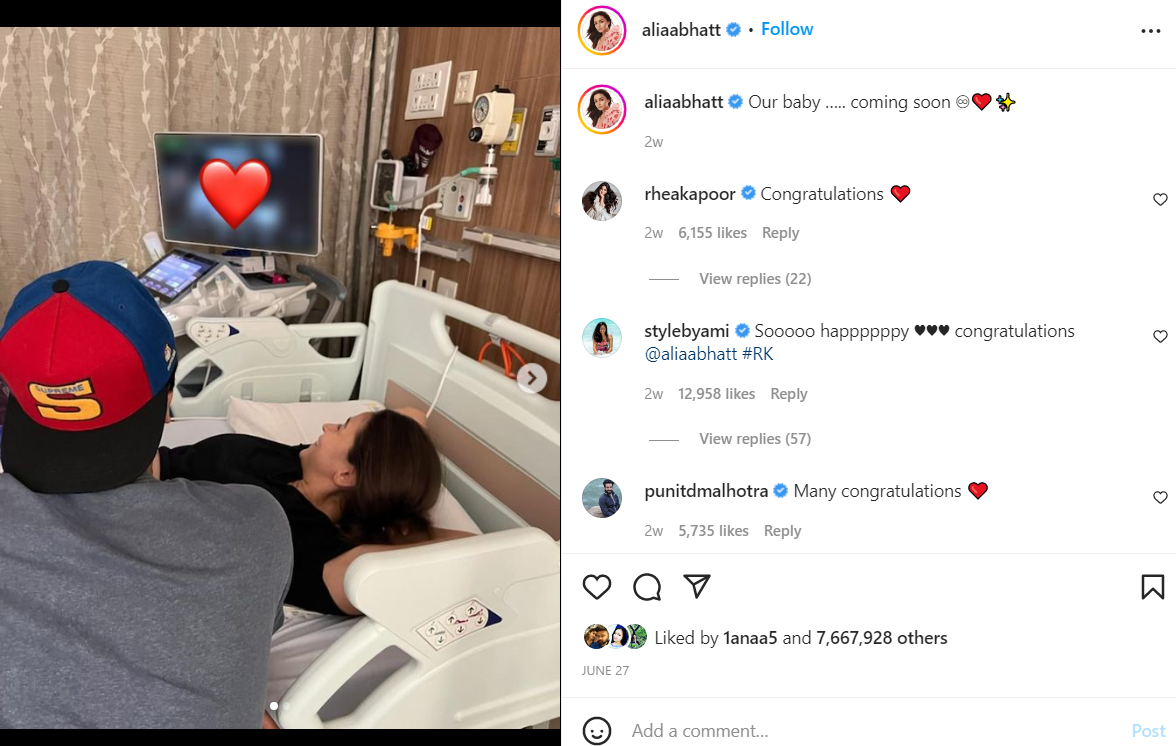 For those who don't know, Ali Bhatt announced her pregnancy on her Instagram account on June 27, 2022. She shared two images, the first of which showed Alia and Ranbir receiving a sonogram at the hospital while smiling broadly in the other. A lion, lioness, and cub were all present in the second image. Alia had written the following underneath the images: "Our baby ….. coming soon."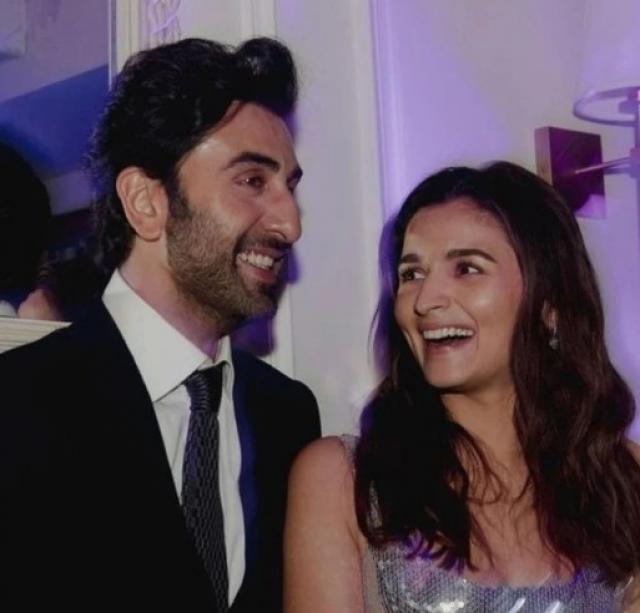 According to a report from IWM Buzz, twins are on the way for soon-to-be parents Alia Bhatt and Ranbir Kapoor. According to the article, a respected astrologer foresaw that the couple will give birth to twin sons. Numerous tales about the couple began as soon as Alia revealed she was pregnant with Ranbir. Another report suggested that Ranbir Kapoor would travel to the UK in order to return Alia, his pregnant wife, to Mumbai. Alia will soon take a break from her work duties once she returns to the city, it was also revealed in the publication's post.
Alia Bhatt was upset by the reports, so she made sure to respond to them harshly. She drew attention to the patriarchal worldview and emphasised to the publication that she is a woman, not a package to be chosen. Her appropriate response could be summarised as follows: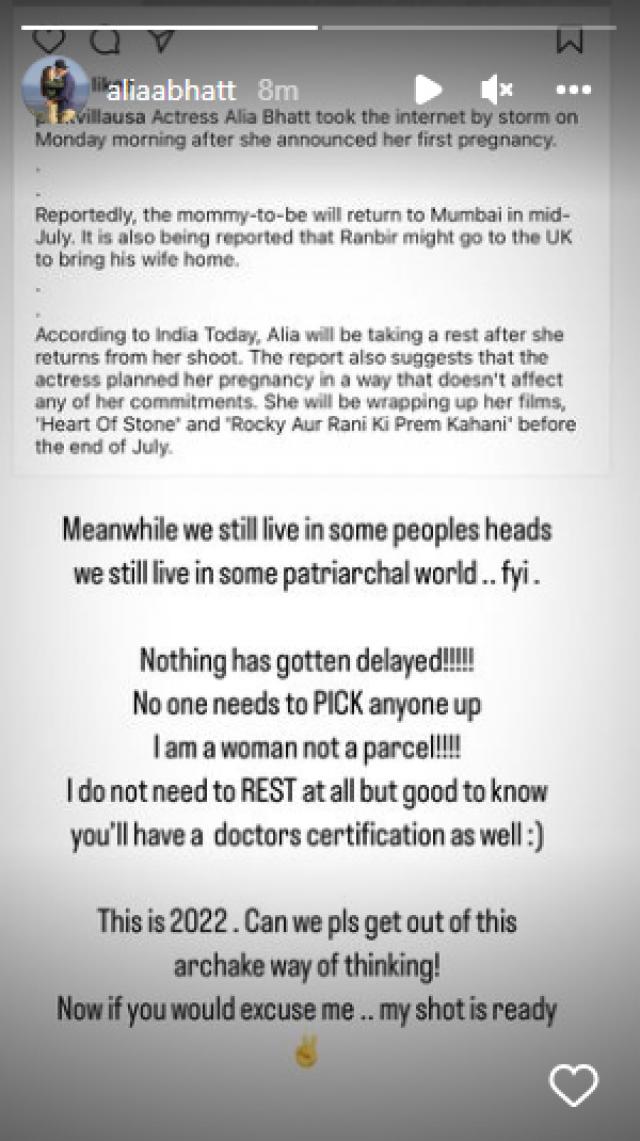 "Meanwhile we still live in some peoples head, we still live in some patriarchal world…fyi. Nothing has gotten delayed!!!!!! No one needs to PICK anyone up. I am a woman not a parcel!!!!! I don not need to REST at all but good to know you'll have a doctors certification as well. This is 2022. Can we please get out of this archake way of thinking! Now if you would excuse me… my shot is ready."
In the movie Brahmastra, Ranbir Kapoor and Alia Bhatt will share the screen for the first time professionally.