Siddhant Karnick Reveals The Reason Of Divorce With Megha Gupta; 'Two Good People Might Not Make Good Marriage' Says He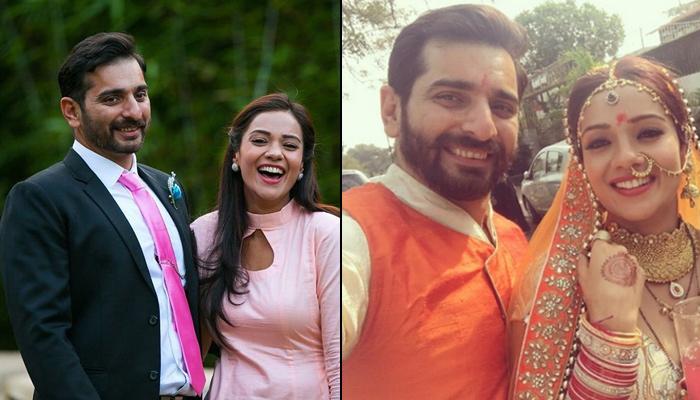 Being in love is the best feeling in the world and getting married to your love makes it all worth. However, not getting along with the love of your life is something no one would have imagined. We are talking about Siddhant Karnick and Megha Gupta. The duo tied the knot on August 16, 20016 in a low-key ceremony due to the demise of Megha's father. But in April 2019 when the couple had started living separately, rumour mills started buzzing about a possible split. And now Siddhant has opened up about what went wrong in his marriage.
Recently, Siddhant has talked about his separation with Megha Gupta in an interview with the Times Of India. He stated, "No marriage is easy. In our case, I would say that we ran out of patience. In any relationship, peace of mind is of paramount importance. It's like you pinch yourself on your arm and keep that pressed… after some time, you get used to it and live with it. Then suddenly, when you separate and that pinch goes away, you feel, 'Oh, my God! I was missing this peace of mind'. That's the best way I can summarise my marriage. Megha and I went for therapy and tried to do everything we could to make it work, but in vain."
He further added on, "We even started living separately in March last year. We felt that it would be better if we lived apart for some time and see if distance made the heart grow fonder. However, we realised that we had more peace of mind when we were not together. Having said that, it's not that we weren't good together. In fact, we were great together. She is a great travel partner and I have some of the best travel memories with her. But I guess, there was so much more that we were both looking for. That's when we decided to go our separate ways. I have realised that two good people might not make for a great marriage."
For those who don't know, this is Megha's second marriage. She was earlier married to Aditya Shroff who was apparently Sonakshi Sinha's ex-boyfriend. The ex-couple were married for 4 years before they decided to call it quits. Post-divorce, Megha found love in Siddhant. The couple got married in an intimate fun-filled marriage ceremony in 2016 in Nasik. The couple had dated for quite a while before getting married.