SHOCKING! Arjun Kapoor Broke Up With Malaika Arora? Here's What We Know; See Photo
Bollywood celebrities are always under scrutiny and their private lives are hardly not in the news. The fans and followers of the actors constantly need to know who they are dating and are in a relationship with. Sometimes when the stars do manage to hide their lives from the public, the speculations take place. One such recent incident has happened with actor Arjun Kapoor and his girlfriend Malaika Arora.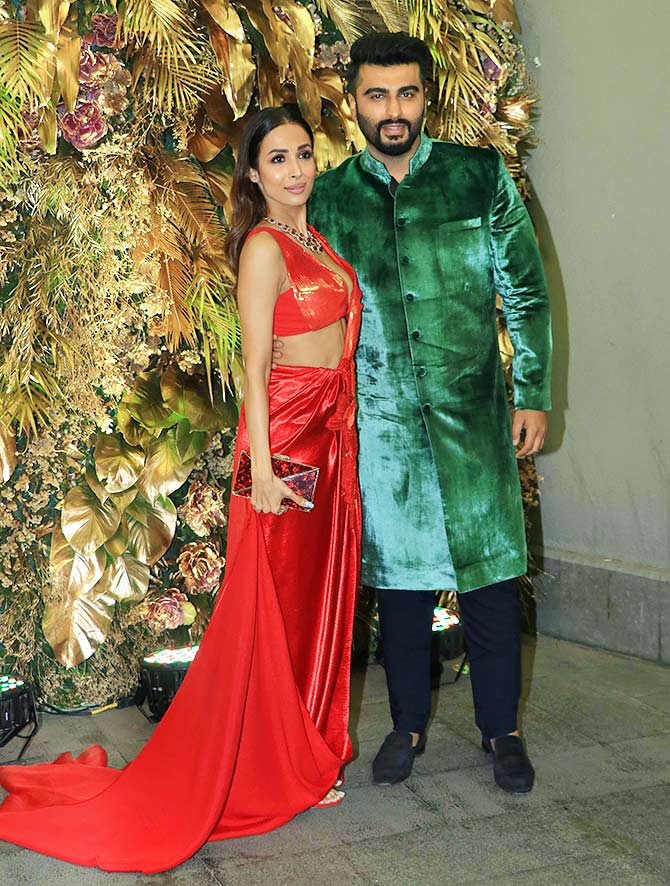 The duo had admitted seeing each other a long time back and was also seen together at various events. However, now according to a report, the couple has stopped seeing each other is trying to avoid meeting too. The rumours of Arjun Kapoor and Malaika Arora's breakup took the internet by storm as the fans were expecting them to get hitched soon.
The report also mentioned that for the past six days Arjun and Malaika haven't met and are avoiding each other. Malika hasn't stepped out of the house and has gone into a shell to deal with the breakup. Arjun has also stopped visiting her place now and both have not been seen together at family dinners.
View this post on Instagram
But the good news is that the couple hasn't broken up with each other and is still very much together. To issue the clarification Arjun Kapoor took a stand against the reports and posted a picture of him with Malaika Arora. In the mirror selfie, both Arjun and Malika could be seen slaying in their casual avatar with stunning sunglasses.
The mirror selfie of the couple quashed all the break reports which stated that Arjun and Malaika are planning to separate. Arjun Kapoor took to his Instagram handle and posted the picture along with the caption, "Ain't no place for shady rumours. Stay safe. Stay blessed. Wish well for people. Love y'all."