Shibani Dandekar Shares Chic Pictures With Hubby, Farhan Akhtar, Ignites Pregnancy Rumours; Deets Inside!
The newlywed actress, Shibani Dandekar, shared a sequence of pictures with her husband, Farhan Akhtar on her Instagram handle. Although, the pictures burst into flames Shibani's pregnancy rumours on the social media platforms. Netizens doubted that Shabani was pregnant. The newlywed couple, Farhan Akhtar, and Shibani Dandekar have begun their happily married life with each other.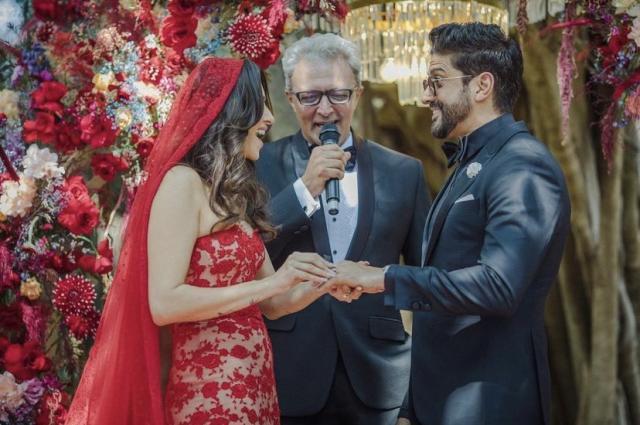 The lovebirds cherish their fans with glimpses of their married life. Shibani Dandekar's latest Instagram post made her fans fascinated if the lovebird is expecting a baby, and the happy pictures have caught fire pregnancy rumours about them. After a long wait, on February 19, 2022, finally, Farhan Akhtar had tied a knot with his longtime girlfriend, Shibani Dandekar, in Khandala, according to the Christian wedding ceremony.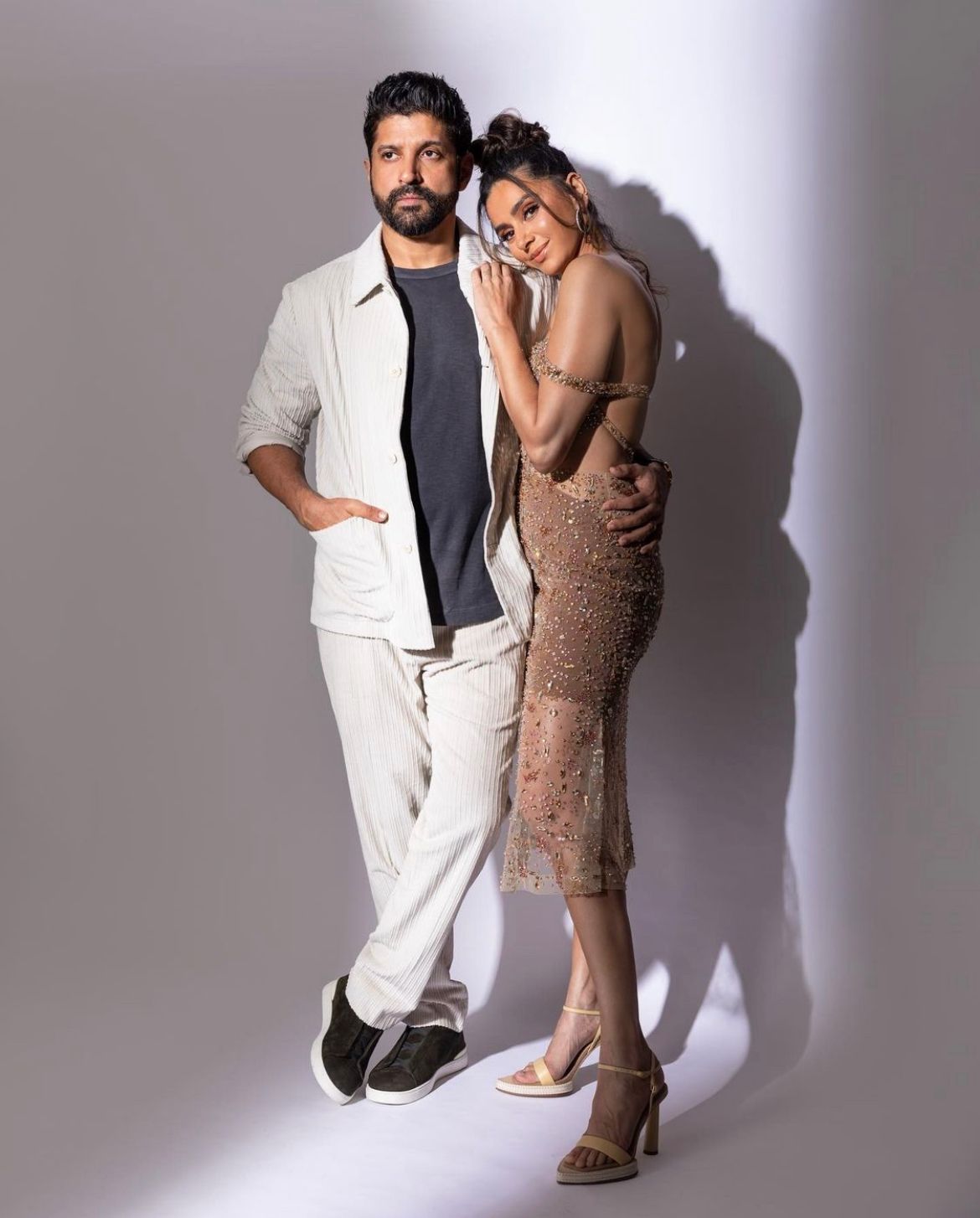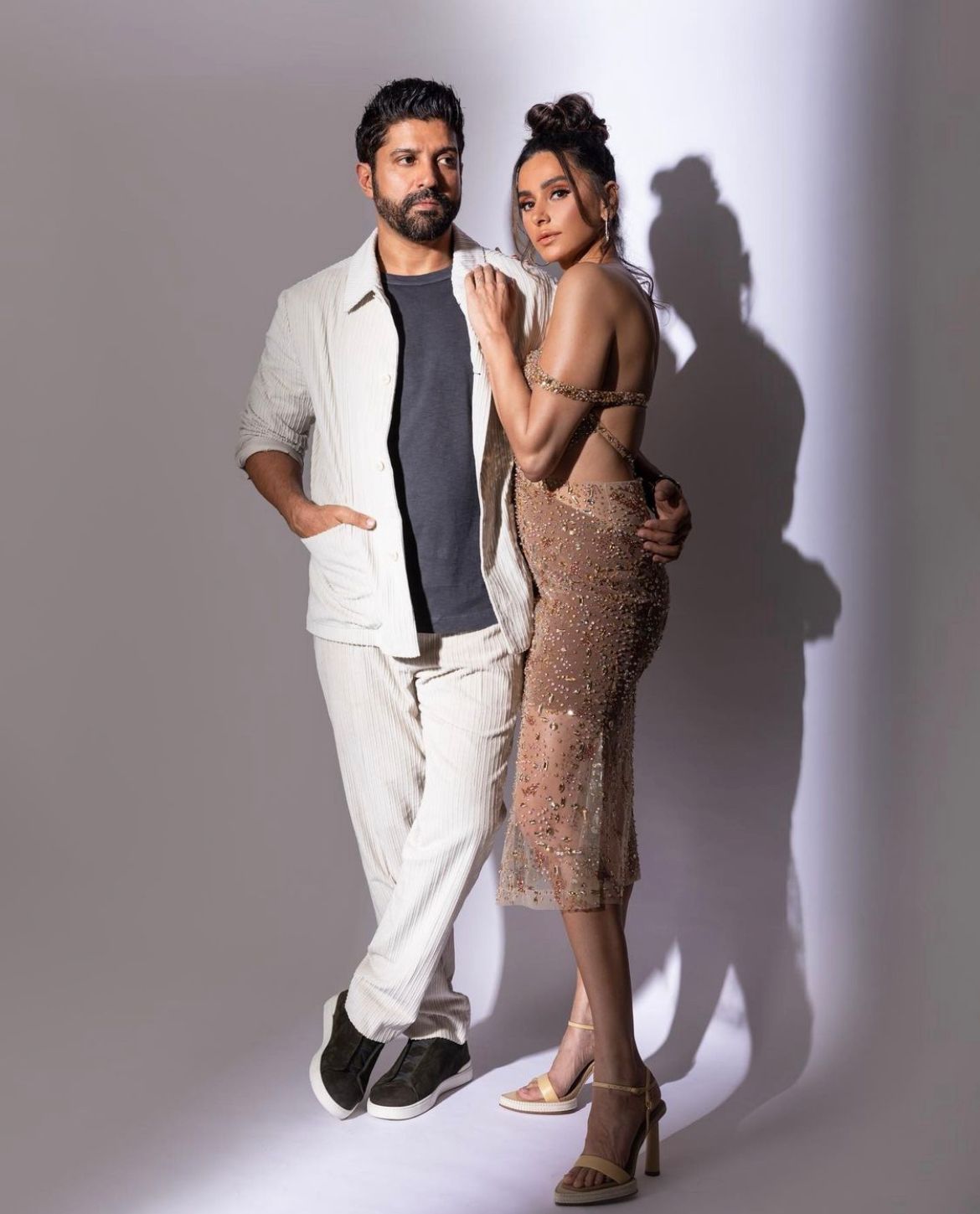 While the groom had dressed up in a black tuxedo suit, the bride had been overwhelmed in a red gown, and their fans were still gushing over their wedding pictures. Recently, the actress Shibani Dandekar shared some unseen pictures from their reception party, and again, everyone is in love with this splendid couple, who never leaves a chance to amaze us.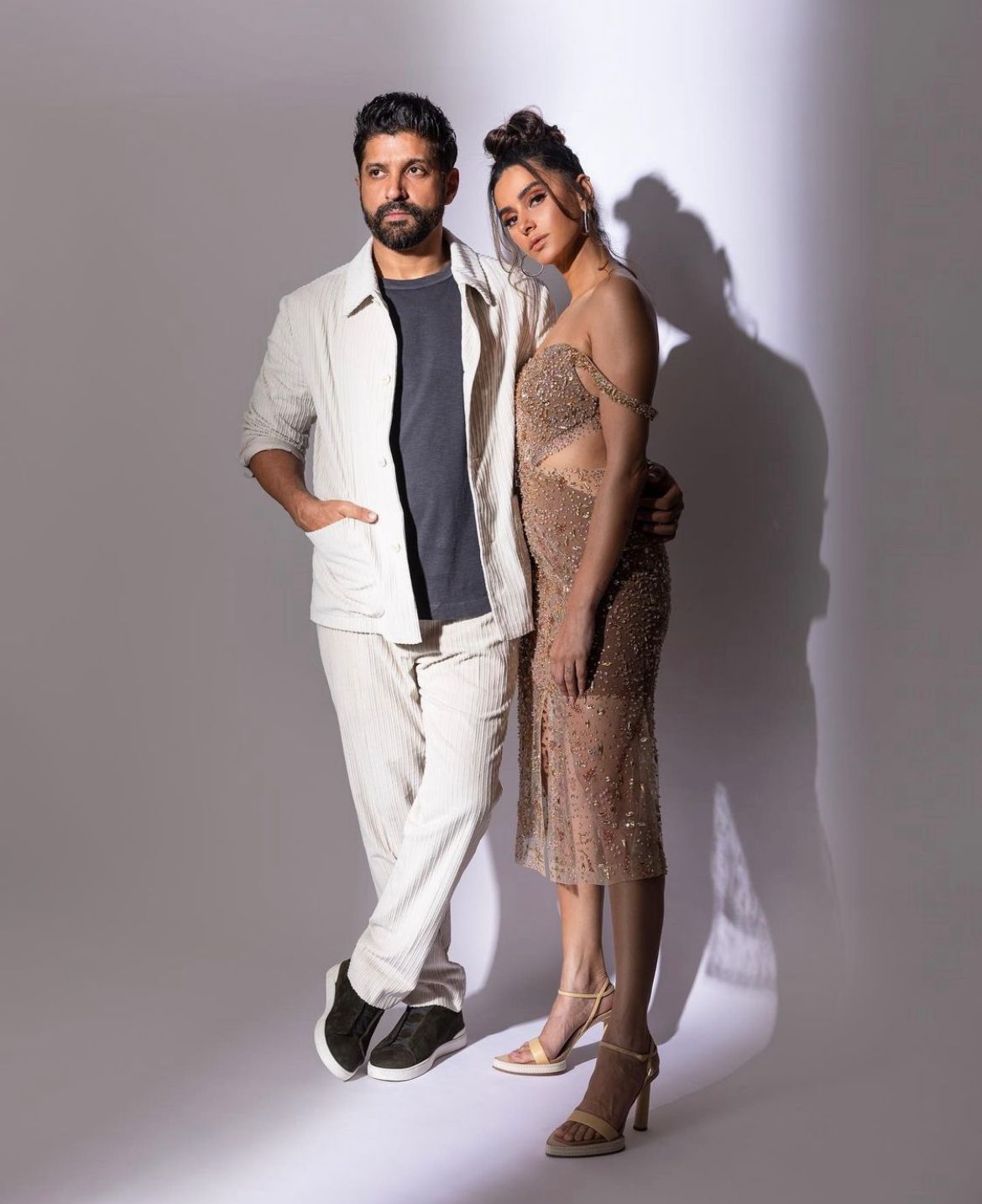 A few moments ago, sharing a post on her Instagram handle, Shibani Dandekar shared pictures with her husband, Farhan Akhtar. In the pictures, the newlyweds Farhan and Shibani made our heebie-jeebies look stunning and perfect together. Shibani presented "the Akhtar's" to the world and made our day delighted. Along with it, she wrote: "The Akhtar's."
However, some fans also observed something uncommon and started expressing that Shibani is pregnant. While one user wrote, "Congratulations for the little one", another one, "Ur Pregnant!" One netizen commented, "Looks like she's pregnant," another netizen's comment can be read as "She looks pregnant."




On February 26, 2022, Shibani Dandekar had shared sets of pictures with her husband, Farhan Akhtar, from their reception party at his father, Javed Akhtar's plush bungalow in Khandala. The sets of pictures were from Shibani Dandekar, and Farhan Akhtar's reception party, and both of them looked completely outstanding in their outfits. In the end, on one side, Shibani had donned a stunning pink-florid saree with a full-sleeved blouse. On the contrary, Farhan Akhtar had applauded her in a blush-pink sherwani with a golden sleeveless jacket.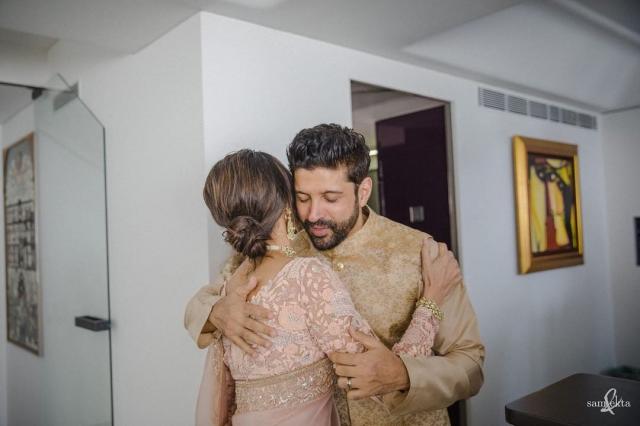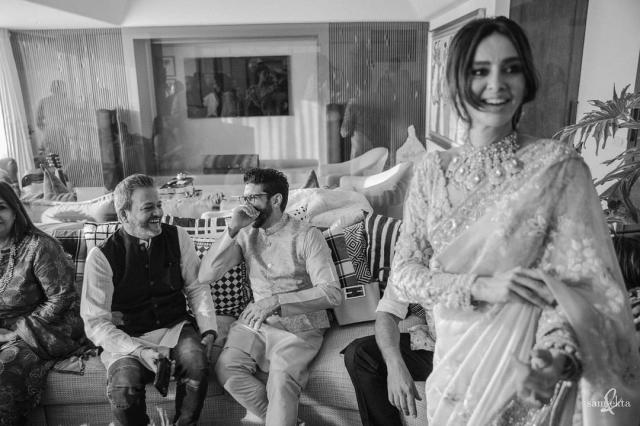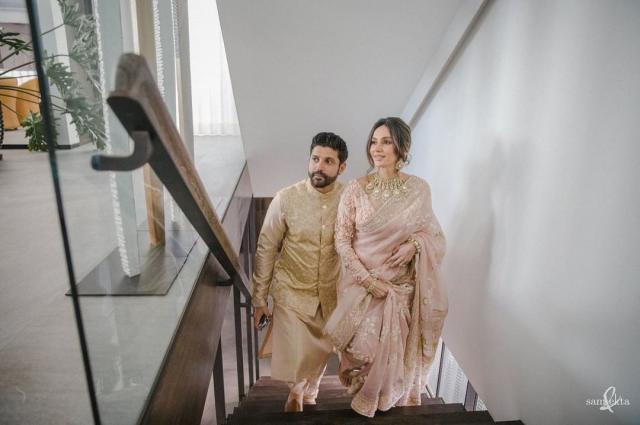 On February 19, 2022, the couple Farhan Akhtar and Shibani Dandekar had taken the dive to get married, and ever since, they have been cherishing every moment of their married life. A few weeks back, we discovered that Shibani has changed her name on her social media handles. She changed her name on her Instagram handle, it now could be read as, 'Shibani Dandekar-Akhtar' and on her bio reads: "Producer, Presenter, Actress, Singer. MRS AKHTAR."