Oh No! Payal Rohatgi Accuses Kangana Ranaut For Using Alia Bhatt's Name For Attention; Watch Video
Kangana Ranaut's most awaited reality show Lock Upp is finally here. The actress welcomed the most controversial contestants on the show. However, within no time Payal Rohatgi got into a war of words with the actress. The argument turned into a heated one and left Kangana a bit agitated.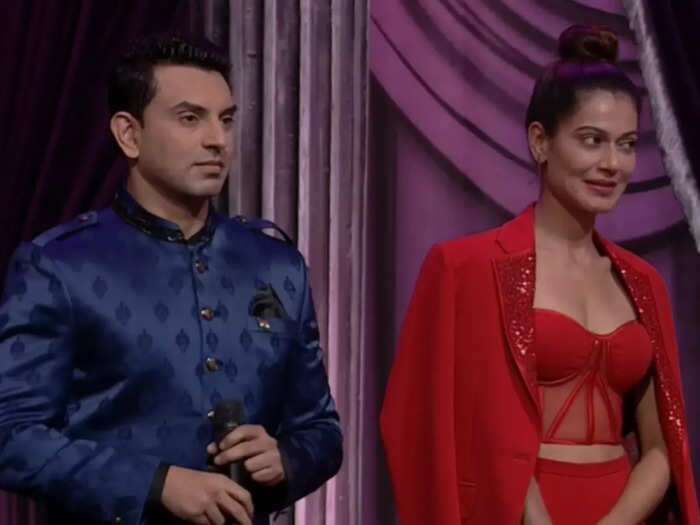 As soon as Payal appeared on the show, a reporter asked about her decision to enter the show despite having differences with the production house. To this, the actress replied that her personal opinions are different from her professional equations. Payal further added that Kangana also had differences with Ekta Kapoor who is producing the show, but now she is hosting it. This didn't go down well with the actress and she immediately said that Payal should not 'piggyback' on her experiences. "Do not piggyback on me. Talk about your own experiences, do not use my past experiences. Do not take my name," Kangana said.
View this post on Instagram
Payal then clarified that she only took her name because she was sitting there. The actress said that she would have mentioned someone else's name if was not there. Kangana again said that she would still use someone else's name and talk about their experiences and that Payal proved her allegations right. The show's format is such that the contestants will have to face worse allegations and will have to fight against them. And, Payal Rohtagi was accused of using other celebrities' controversies to get fame.
Payal then responded that Kangana has also talked about Alia Bhatt and her movie lately to grab attention. The infuriated Kangana then said that Payal does not have to talk about her, she creates her own controversies.