Shibani Dandekar Reveals The Reason Behind Her Marriage With Farhan Akhtar, It Is Sure To Leave You In Splits; Checkout!
Newlywed, Shibani Dandekar, shared a humorous picture and opened up the reason for her wedding with Farhan Akhtar. On February 19, 2022, Farhan Akhtar and Shibani Dandekar got married, in Khandala, in a Christian wedding ceremony. They had met each other for the first time, on the shoot of the TV reality show, I Can Do That. Shortly, after a few meetings love had brewed between them. After having four years of relationship, eventually, they had got married.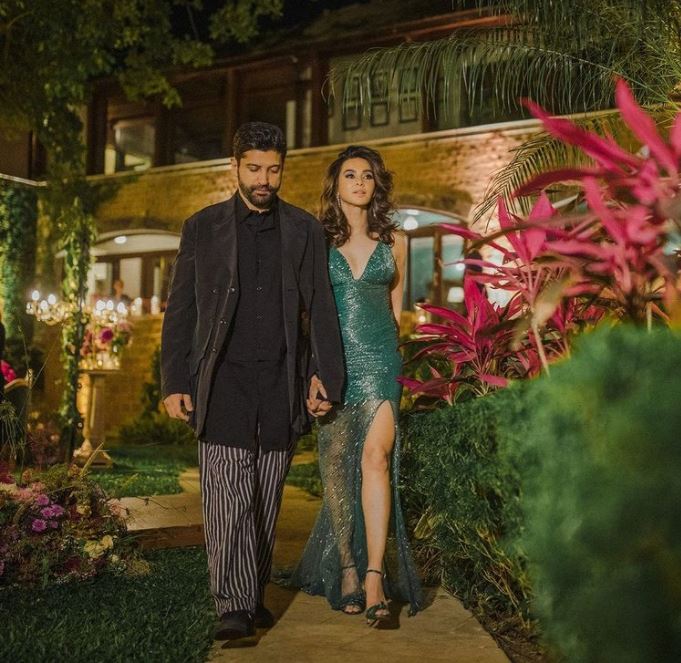 The couple's wedding pictures are still making the rounds on social media. On February 23, 2022, Farhan Akhtar had shared a post on his Instagram handle and had shared the first glimpses from his Christian wedding with Shibani Dandekar. In the pictures, they had looked outstanding as Shibani had spiffed up in a red dress, while Farhan had worn a black tuxedo suit. While sharing the pictures, he had requested blessings from his fans on his new journey of life. He had written: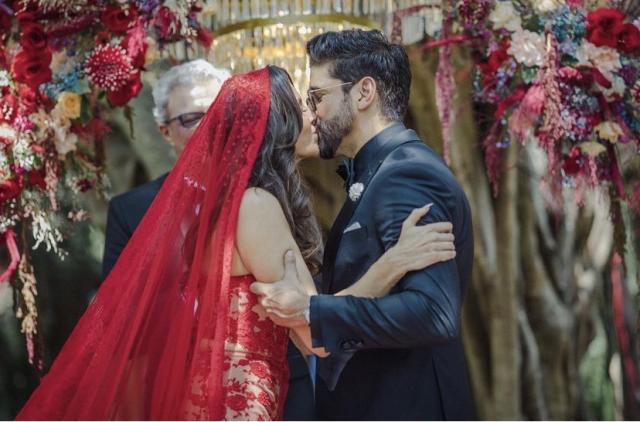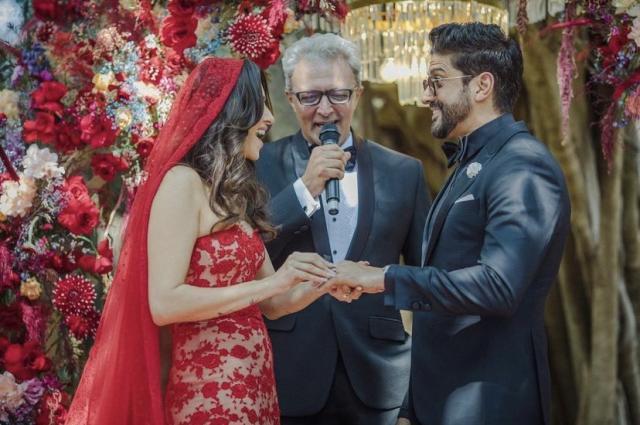 "A few days ago, @shibanidandekar & I celebrated our union and we are deeply grateful to all those who did respect our need for privacy on the day. The celebration however, is incomplete without sharing some precious moments with you and seeking your blessings as we begin our journey across the skies of time, together. With love from us to you."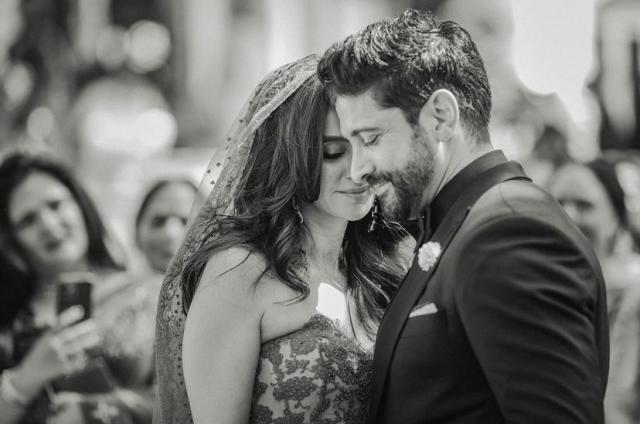 A few hours back, Shibani Dandekar shared a post on  Instagram stories and shared again a story posted by her nanad, Farah Khan. The picture was a piece from Shibani and Farhan's Christian wedding. Farah was seen wearing a green kurta paired with a pair of sunglasses and a neckpiece, as she posed with the bride, Shibani. Alongside the picture, Farah Akhtar wrote,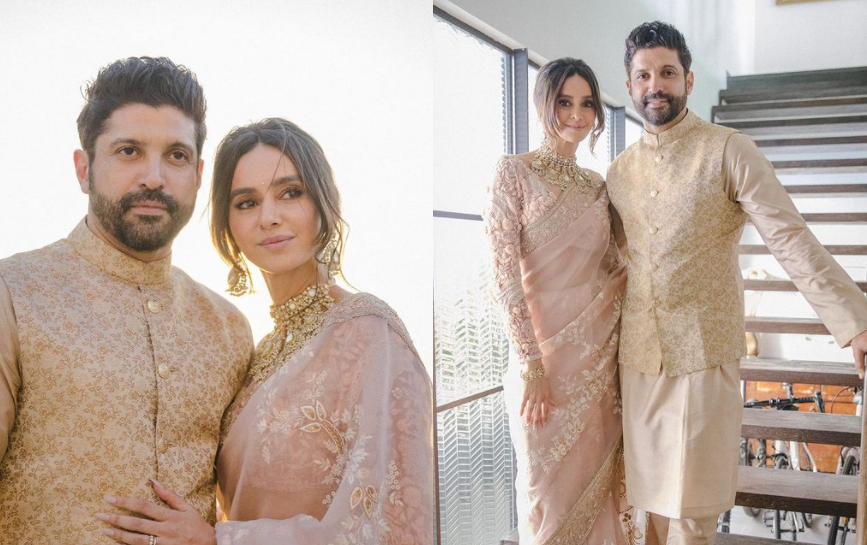 "Sis in law @shibanidandekar #womenilove." Resharing the story, Shibani wrote a hilarious caption atop it, revealing her reason for marrying Farhan Akhtar, which could be read as: "Love you sooooo much! Married Farhan just to be your sis in law."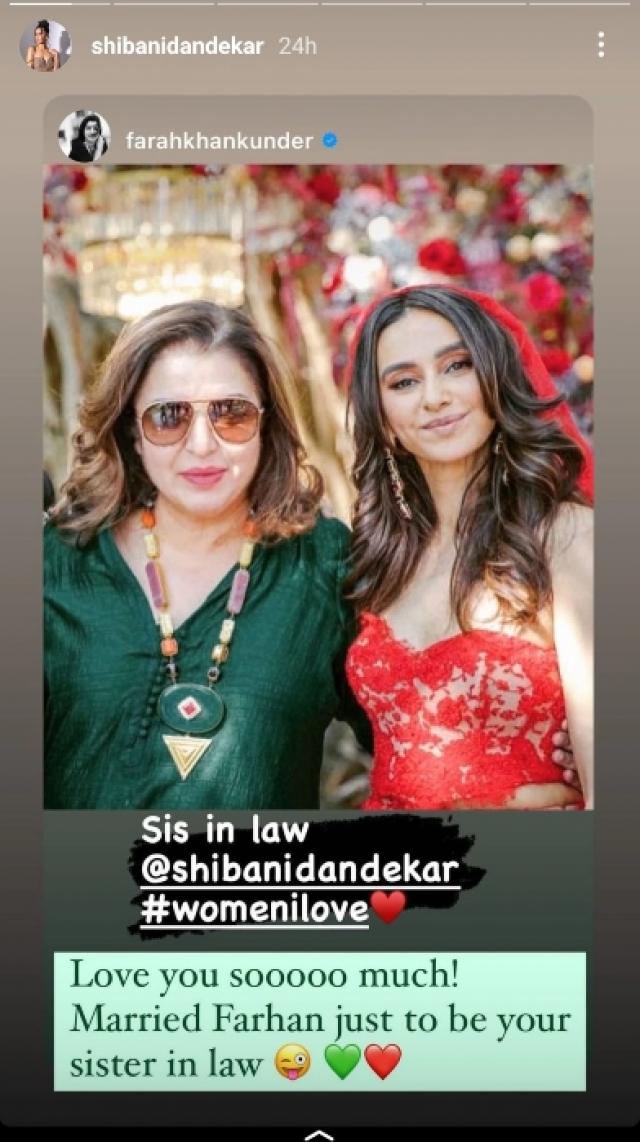 Moreover, at Farhan and Shibani's wedding, rumours about the newly-wedded bride's pregnancy became a subject of controversy between the couple's huge fan base. On March 1, 2022, Shiban Dandekar Akhtar shared a post on her Instagram stories and had shared a video wearing a half pant and a bralette, flaunting off her toned middle.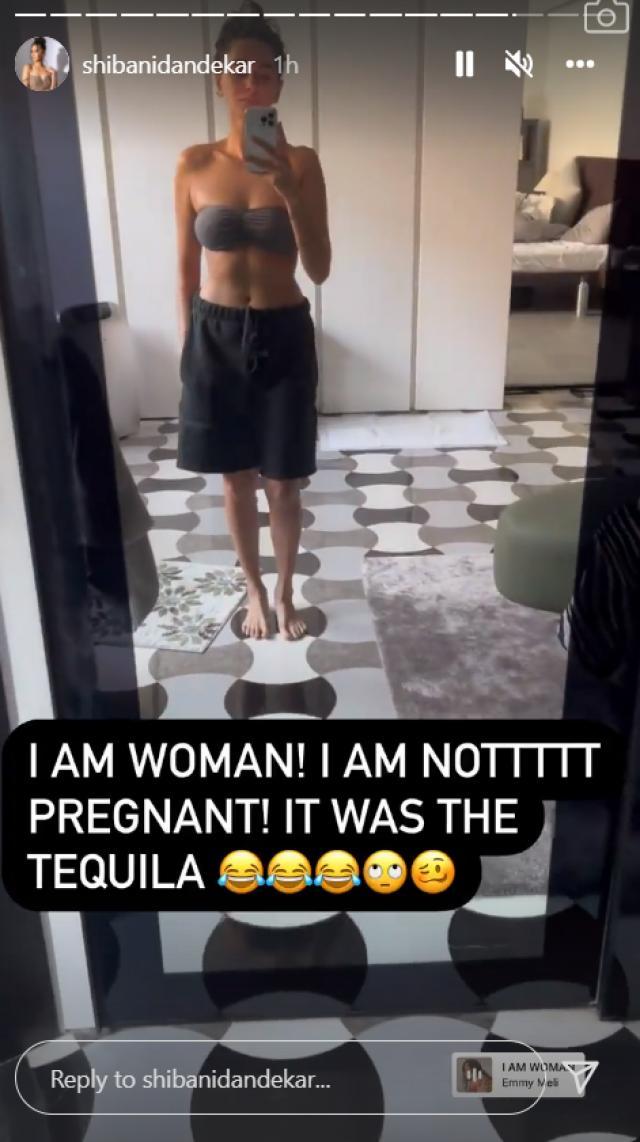 She had written a humourous note atop it, revoking all the pregnancy rumours and divulging the real reason behind her swollen tummy. She had written: "I AM WOMAN! I AM NOTTTTT PREGNANT! IT WAS THE TEQUILA."