Throwback: When Vidya Balan Commented On Her Alleged Relationship With Shahid Kapoor
The Bollywood industry is filled with glitz and glamour and moreover gossip about relationships. Every time an actor is working with some he or she is assumed to be dating eachother. Sometimes the stories are true and they either turn into marriages or end up at rough notes. Something same had happened with Vidya Balan and Shahid Kapoor when the duo was working in Kismat Konnection.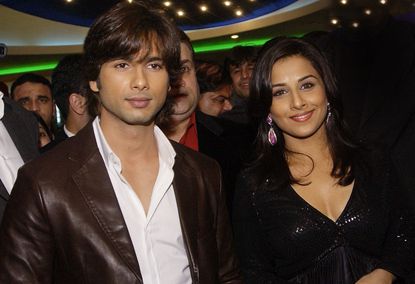 The chemistry between the stars received a mixed reaction from the audience, as a section of the audience loved them but others missed the spark between the two. None of them spoke anything about their relationship until months later Vidya Balan appeared on Koffee with Karan.
The show is a controversial chat show hosted by ace filmmaker Karan Johar who invited Vidya Balan and Rani Mukherjee together for an episode. At one point of time, Karan asked Vidya was there no smoke without fire? To this, the actress with a wit replied that "No, no. I am not saying that there was no smoke and there wasn't fire. I am saying I am not telling you who was stoking that fire."
Later, when Karan Johar asked the actress if she gets affected as Shahid Kapoor had moved on in life and relationship. Vidya then responded by saying that she too has got bored with her link-up with Shahid Kapoor and wants to be linked up with other men.
Shahid Kapoor was making a lot of news at that point of time when he had just broken up with Kareena Kapoor Khan after dating for years. It was reported that the actor was in a relationship with Priyanka Chopra and Sania Mirza for a short period of time.