Shahid Kapoor Kisses His Wife, Mira Rajput In A Gooey Video, Reveals He's Not Her First Love; Take A Look!!!
Bollywood elegant and stylish actor Shahid Kapoor shared a video on his Instagram handle and also he has shared a gooey video with his wife, Mira Rajput Kapoor. His captivating caption should not be missable. Bollywood's loving couple, Shahid Kapoor and Mira Rajput Kapoor are an inspiration to all of us. The day they got married, It was on July 07, 2015, when Shahid and Mira had tied the knot in a Gurudwara wedding.  After that, they amaze us with their outstanding pictures and give us a vast reason to love them desperately, and inspire many couples.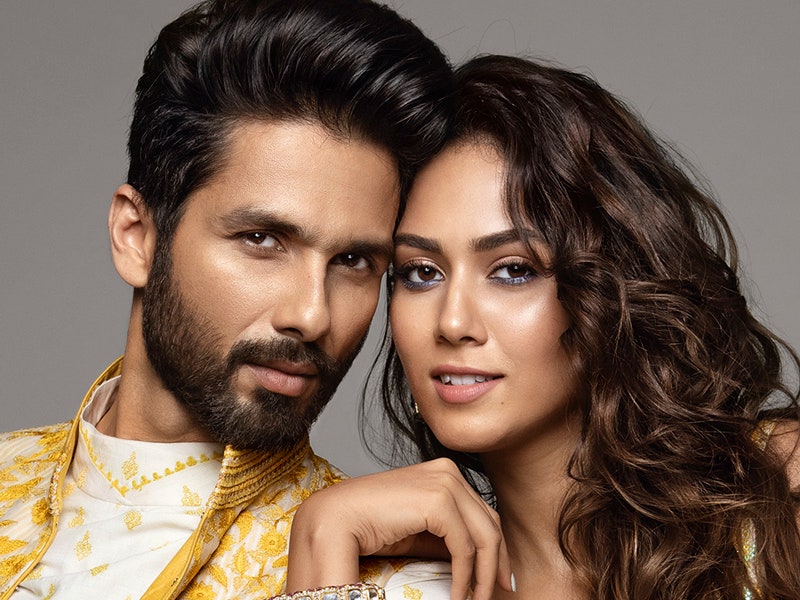 A short while ago, The actor Shahid Kapoor has shared to his Instagram handle and shared a video of him sitting with his wife, Mira Rajput Kapoor, in an open area. In the video, we can see Mira busy browsing through her phone, sitting at some distance from Shahid Kapoor. Furthermore, Shahid Kapoor who was dressed in a puffer jacket and a beanie blew a kiss on his wife's head.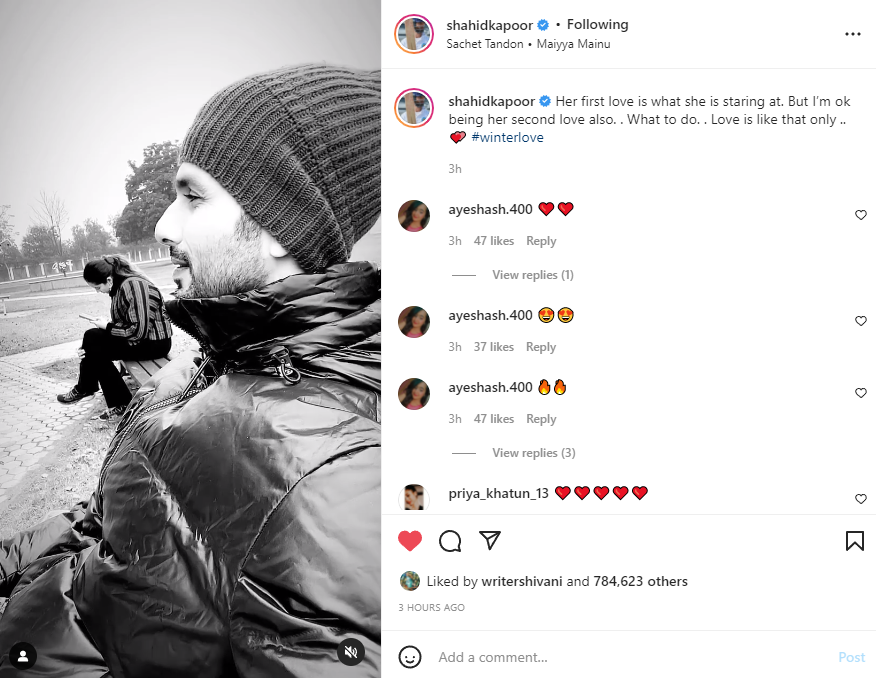 Shahid Kapoor wrote a sweet note and shared that he's okay being his wife, Mira's second love. Sharing the gooey video, he wrote: "Her first love is what she is staring at. But I'm ok being her second love also. . What to do. . Love is like that only ..  #winterlove."
A few days back, Mira Rajput had posted a funny video with her hubby, Shahid Kapoor. In the video, we could see Shahid in the frame and saying, "I am perfect." Although, when Mira had written the camera on herself, she was left amazed as her face also had appeared different. Mira Rajput had questioned why the filter was not working on Shahid. Then Shahid Kapoor replied to her, "Because I have a perfect face." Mira had captioned the video as: "Why doesn't the filter work on @shahidkapoor? I look ridiculously different!"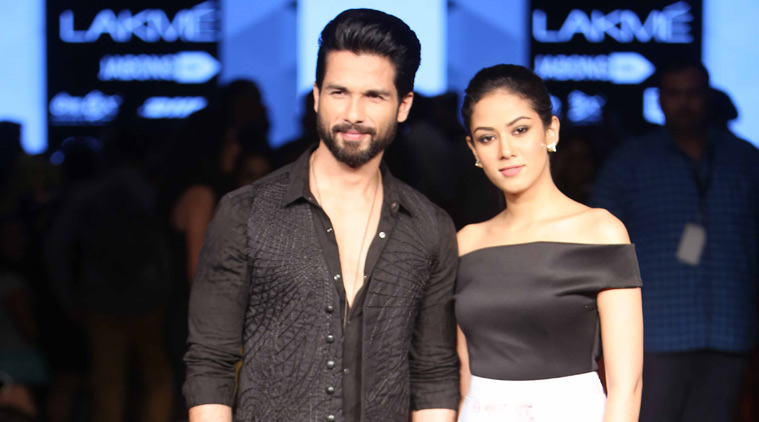 On the work front, the actor Shahid Kapoor's film, Jersey, was going to release on December 31, 2021, but the film was postponed.  However, Shahid Kapoor's 'Jersey' was postponed again due to the rise in COVID-19 cases.