See What Rohman Shawl Has To Say About Ex-Girlfriend Sushmita Dating Lalit Modi: Deets Inside!!!
Founder of the Indian Premier League Lalit Modi announced that he is dating the Bollywood actress and Ex-Miss Universe Sushmita Sen on Thursday. After people started speculating that the couple is married,  Lalit clarified that the two are just dating and that their wedding day "will happen." When asked, Rajiv Sen brother of Sushmita Sen reacted by saying, "I'm pleasantly surprised." He also shared that he didn't know anything about it.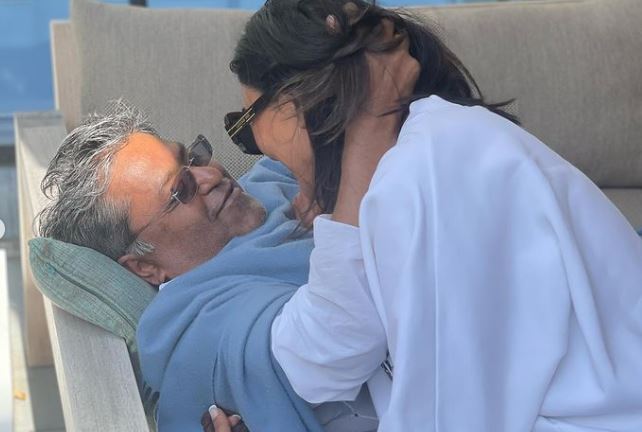 Sushmita Sen was dating her long-term boyfriend model Rohman Shawl and used to share pictures of the two. She ended the relationship in 2020 after which she was seen giving statements like, "We are still very close friends.", "God has saved me 3 times from getting into a marriage." Seeing her happy with Lalit Modi makes her family, friends, and fans delighted. Though the diva said, "It is her choice of not getting married", we still hope she gets married one day to the love of her life.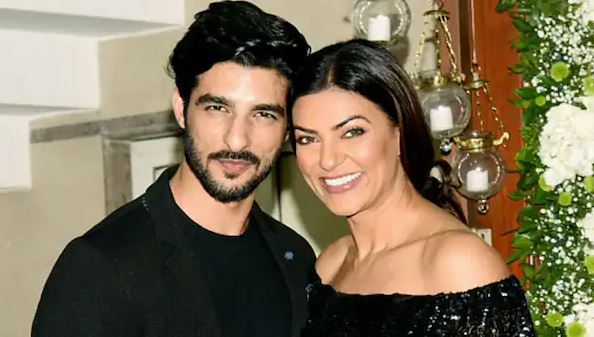 When asked the man himself, Rohman said, "Let's be happy for them na. Love is beautiful. All I know is if she has chosen someone, he is worth it!" He called his ex-girlfriend and Miss Universe, Sushmita Sen "Beautiful" and said that people should be happy for them.
While the new couple is getting lauded by fans and friends in the industry, netizens are trolling the duo. One said, "Age thodi kamm nahi lag rahi." While the other said, "Paisa Bhai Paisa." While some trolled Sushmita that she is behind his money, others trolled Lalit for his age and desperation to be in a relationship.
Taking a dig on the trolls, Rohman defended Sush and said, "Kisi pe hasne se agar tumhein sukoon mil jaye, toh hass lena!! Kyuki pareshaan vo nahi, tum ho!!" He also advised everyone to "#SpreadLoveNotHate."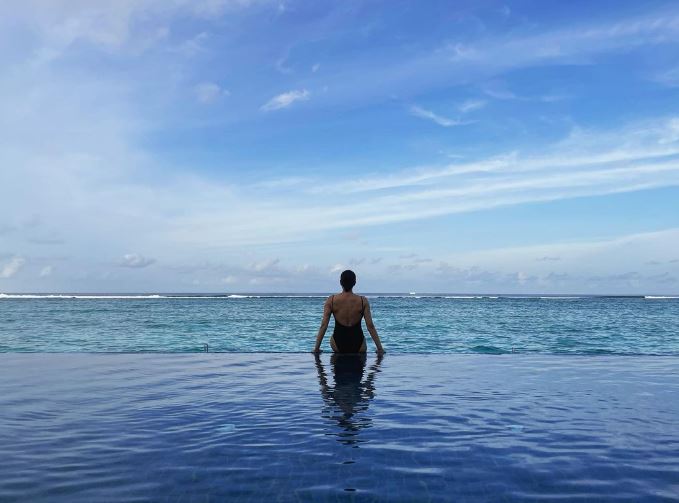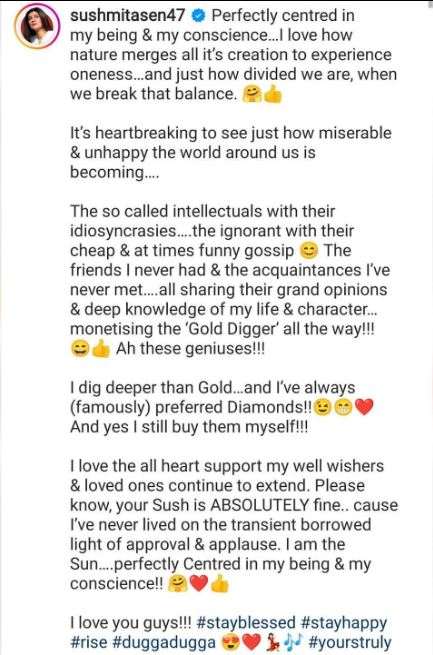 Giving back to the trolls, Sushmita said that she digs deeper than gold..! Sushmita also reacted at those who refer to her as a 'gold digger' saying that she prefers diamonds that she buys for herself.  She said that your Sush is absolutely fine and refers to herself as "Sun". She shared a long note with a picture of her facing backward in an infinite pool from her recent Maldives vacation. At last, she says, "I love you guys."