Mira Rajput Catches Husband, Shahid Kapoor Checking Her Out In This Romantic Picture, Pens A Heartfelt Note
Mira Rajput Kapoor and her husband, Shahid Kapoor, are portrayed as being much in love in this sweet photo. Before meeting Delhi-based Mira Rajput at a family friend's property, Shahid Kapoor had been alone for four years following his breakup. Every day that went by brought them closer together after starting off as strangers. Even though Mira took six months to say "Yes!" to our chocolate boy of Bollywood, Shahid had been in love ever since he first met Mira. As of July 7, 2015, they were married.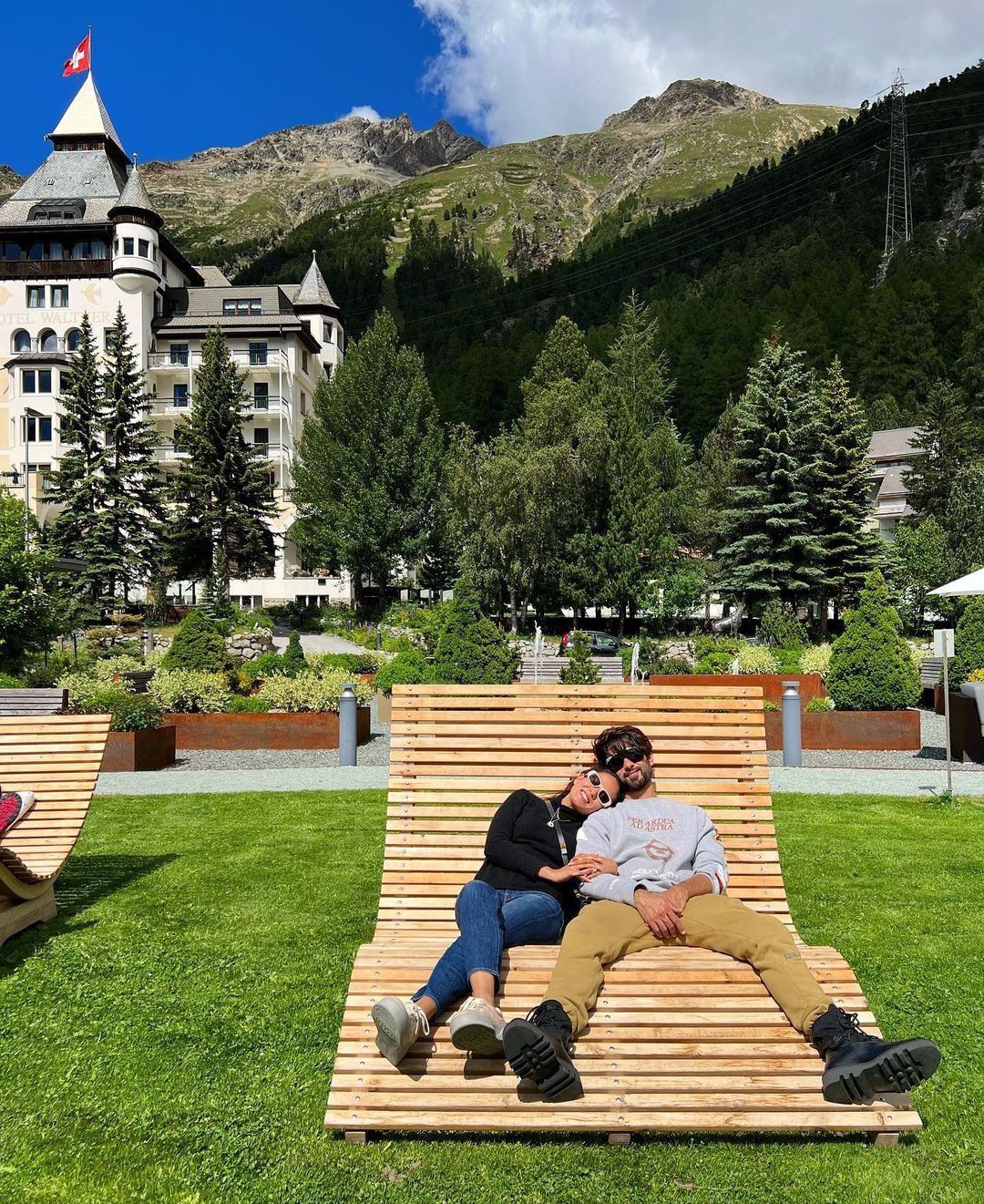 Shahid and Mira now have two lovely children, Misha Kapoor and Zain Kapoor. The beautiful couple has been married for seven years on July 7, 2022. Mira posted a cute photo of herself and her husband Shahid from their vacation in Switzerland on her Instagram account. The couple was spotted unwinding on a sun bed. She had also scribbled the following next to it: "The love of my life. Happy 7 baby. I love you beyond the itch and back."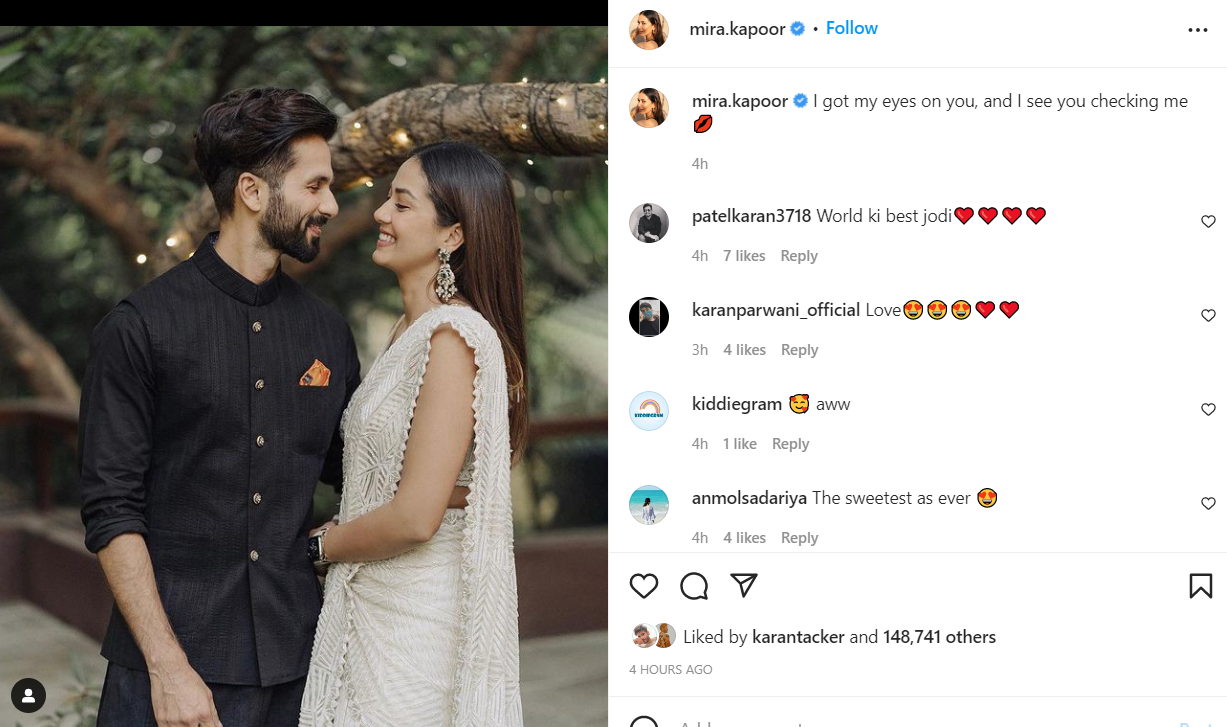 On July 18, 2022, Mira Rajput Kapoor posted a stunning portrait of her better half, Shahid Kapoor, on her Instagram account. The picture is from Sanah Kapur's wedding, Mira's nanad, and it shows the stunning couple establishing adorable eye contact and grinning widely in the photo.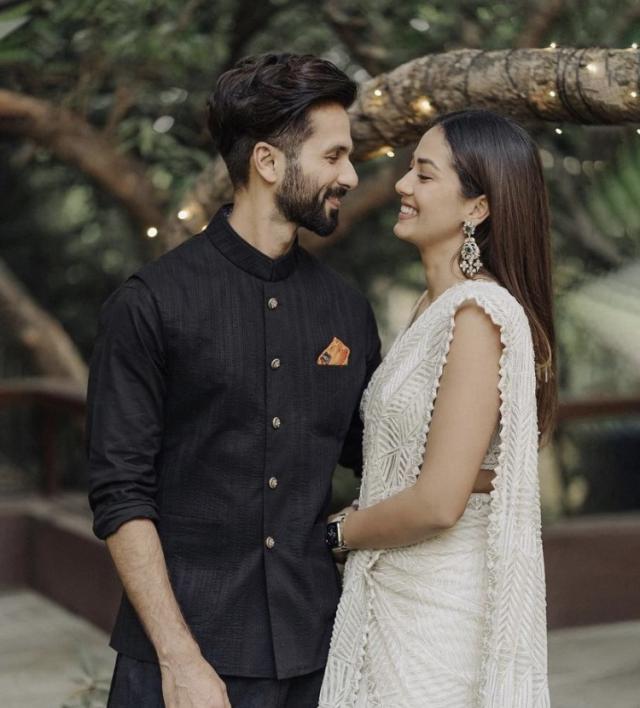 Bollywood actor Shahid Kapoor was dressed in a black outfit, while she appeared lovely in an ivory-colored saree. The devoted wife wrote a romantic message next to it that reads as: "I got my eyes on you, and I see you checking me."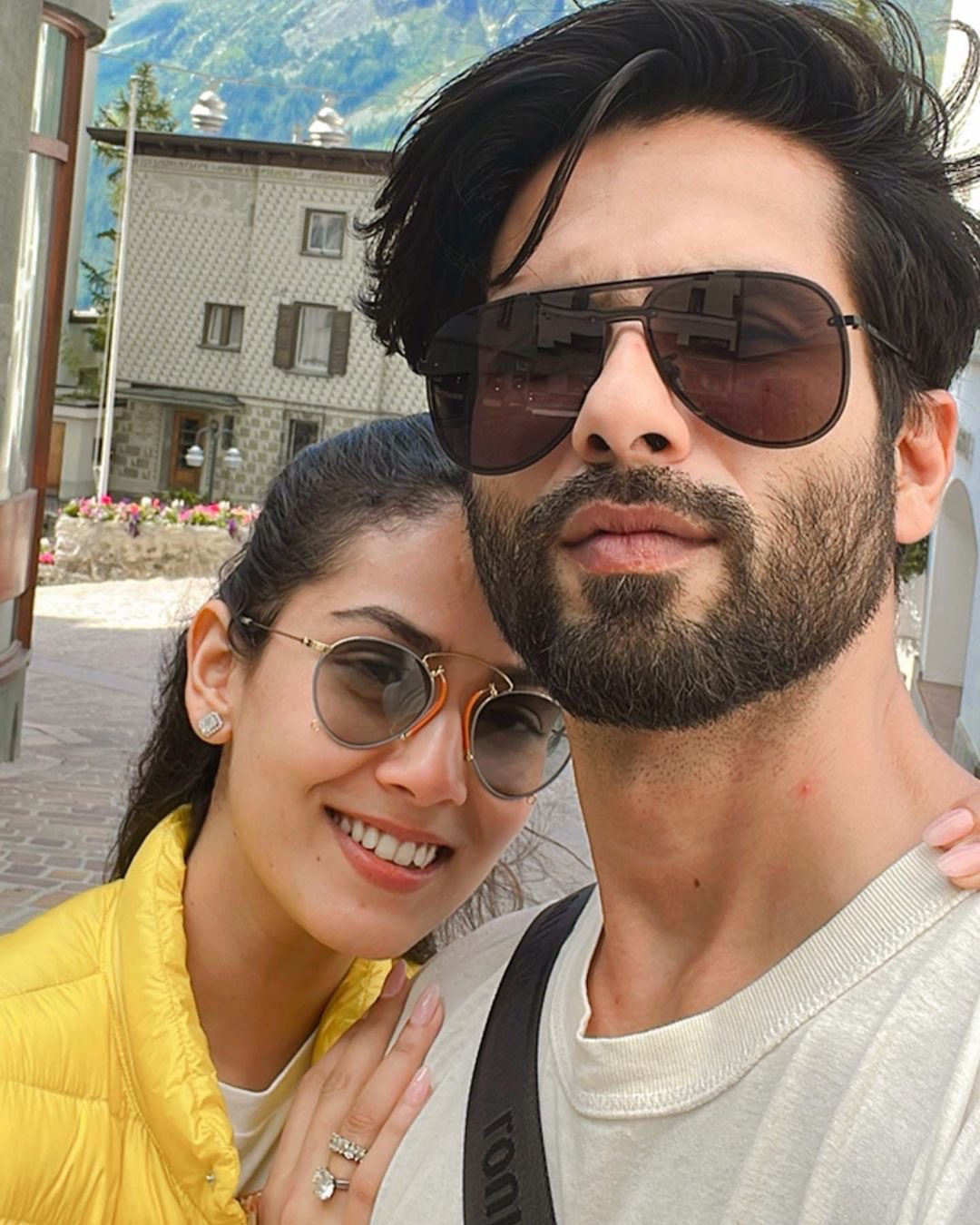 On July 7, Shahid Kapoor also posted a humorous birthday message for his wife Mira on his Instagram account. Shahid praised Mira as a survivor and a legend for caring for him for the previous seven years while posting a photo from their European holiday. The performer has penned: "7 down baby. Happy anni you made it through 7 hard long years. You a survivor. You a LEGEND."