Satish Kaushik's Daughter, Vanshika Is Out For Lunch With Anupam Kher, Recalls Going Out With 'Papa': See Here!!!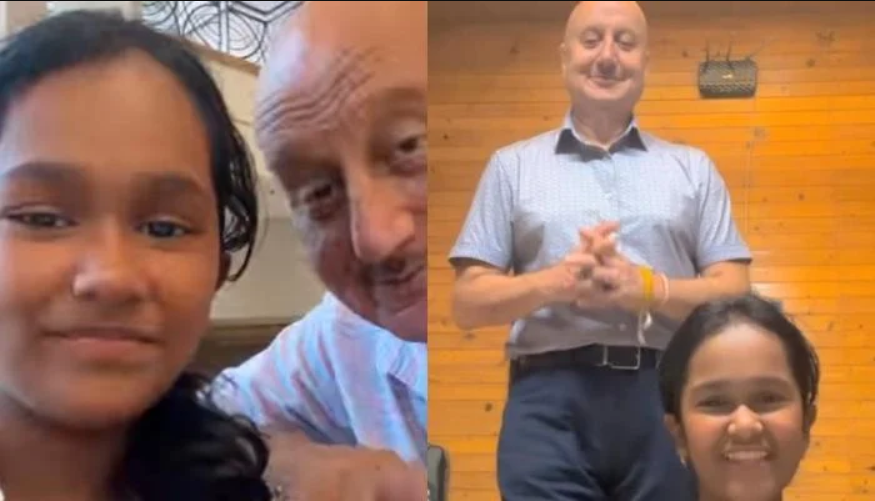 The late actor Satish Kaushik's daughter, Vanshika Kaushik, shared a clip of her and Anupam Kher having lunch on her Instagram page. For the uninitiated, Satish Kaushik passed away on March 9, 2023, after experiencing a heart attack. His abrupt death had a significant effect on his family and friends. Everyone was moved by the moving letter sent by the late actor's daughter, Vanshika Kaushik, to her father when Satish's close friend, Anupam Kher, organised a lavish birthday party for him. Recently, Vanshika posted a short video of herself and Anupam Kher having lunch on her Instagram account, and it quickly gained millions of followers.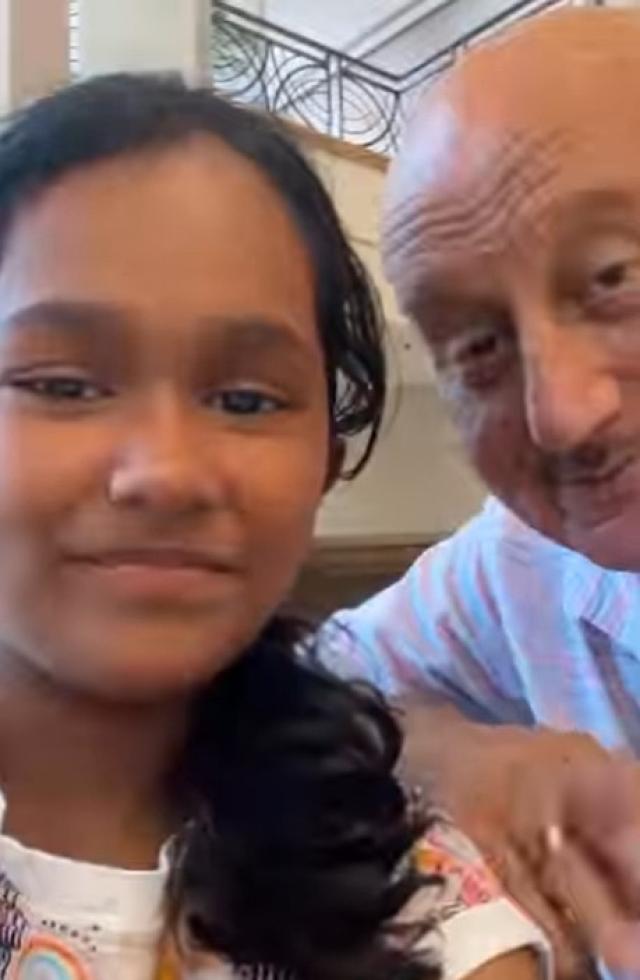 Anupam Kher accompanies Vanshika Kaushik in a reel video as they are out for a lunch
Anupam Kher and Vanshika Kaushik's joint post appeared on Vanshika social media account some time ago. Vanshika was adorable while sporting a printed T-shirt in the short reel video. Anupam Kher, though, looked sharp in a blue and pink checked shirt. As the video began, we could see Vanshika and Anupam enjoying each other's company while having lunch. Watch the video here.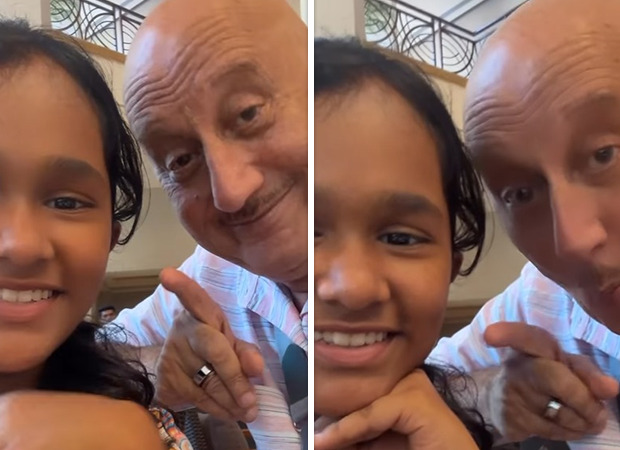 Vanshika Kaushik recalled how she and her late father used to go out for breakfasts and lunch
Everyone was moved to tears, nevertheless, by Vanshika's post's caption. Satish's little champ remembers how she and her father used to go to Marriott for breakfast and lunch when she posted the video on her Instagram account. Vanshika expressed her gratitude for Anupam Kher, a seasoned performer, for continuing their routine with her in the caption. The caption was far too heartfelt to be overlooked. The caption on Vanshika is as follows: "Papa and I came often to Marriott for breakfasts and lunches. Wonderful to repeat the routine with my favourite Anupam uncle. And how can we not make a reel together? Bullet for u…With the one and only #Anupam Kher."
Fans' reaction to Vanshika and Anupam Kher's recent reel video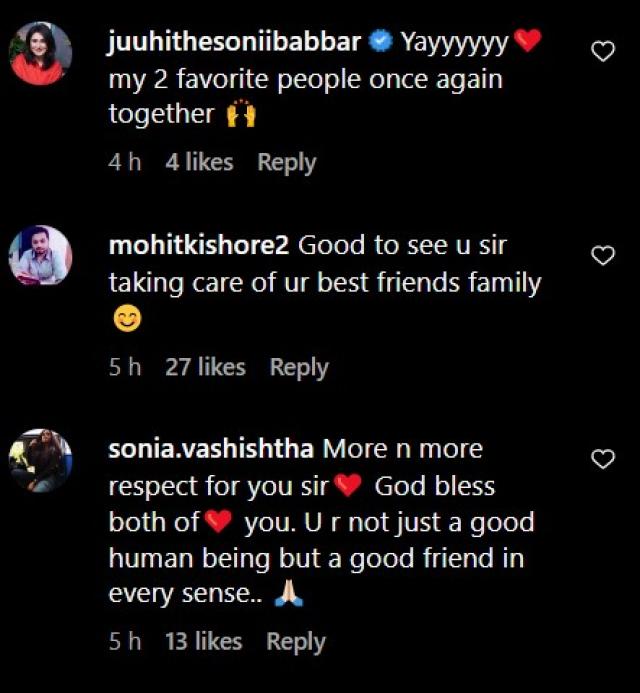 The video gained millions of hearts as soon as Vanshika released it. In response to the video, one person posted:, "Good to see u sir, taking care of your best friend's family." Another user commented, "Anupam Sir Hatsoff to your friendship." A comment can be read as "Sahi kaha tha Javed Akhtar sahab ne, Anupam jaisa dost ho to mein bhi marna chahunga."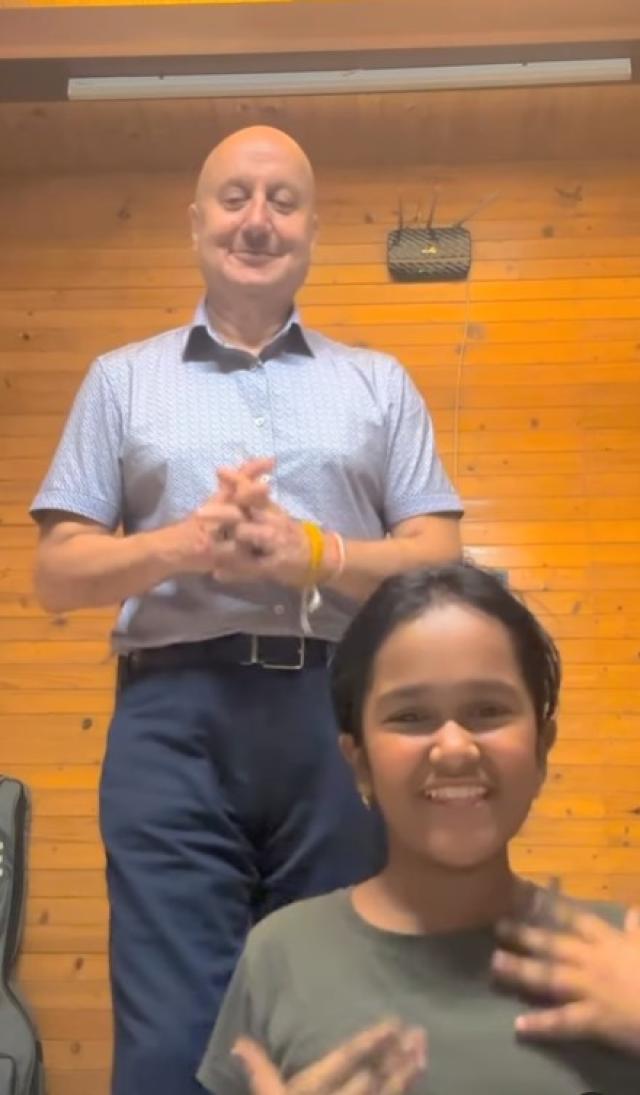 Recently,Vanshika released a reel video of the duo singing Yall and Gabriela Richardson's song Hundred Miles on her Instagram account. The caption and the video were simply too good to pass up. Vanshika praised Anupam ji for making the video and said that her father was a better dancer when she posted it on her Instagram account. Vanshika penned: "My first reel with one and only #Anupam uncle, he really needs to rehearse a little more, as compared to him papa was a better dancer, but thank u Anupam uncle for trying, love u."