Sana Khan Gets Brutally Trolled For Hajj Trip Pictures With Hubby, Netizen Says, "Hunger Of Publicity" Read On Here
Former actress Sana Khan and her husband, Anas Saiyed, uploaded numerous images and videos of their Hajj trip. Some online users, however, were enraged by her glances and teased her. Popular actress Sana Khan has shown her stunning acting skills in movies like Jai Ho, Wajah Tum Ho, Halla Bol and many more. She was also part of many TV shows such as Bigg Boss 6, Bigg Boss Halla Bol, Khatron Ke Khiladi 6, Entertainment Ki Raat, etc. However, leaving behind the entertainment industry, she had tied the knot with the love of her life, Anas Saiyed.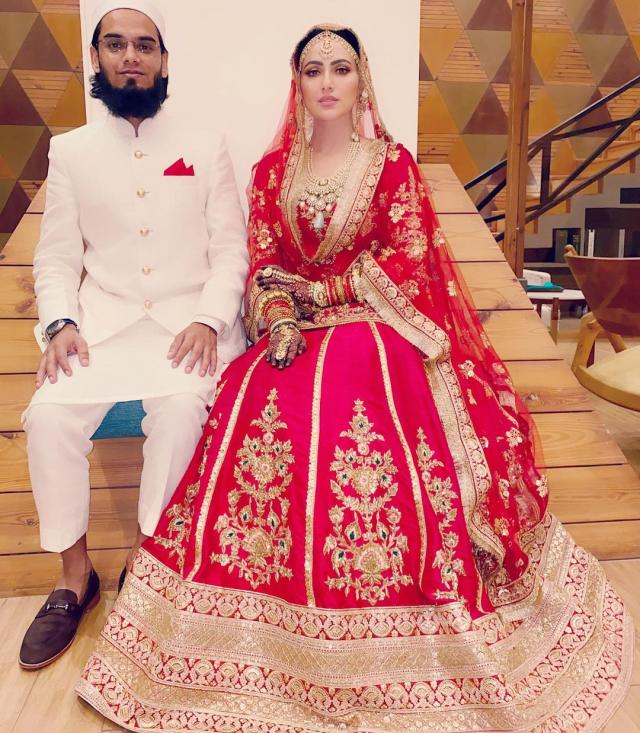 For those who don't know, Sana Khan's devoted husband Anas Saiyed is an Islamic scholar and businessman from Surat, Gujarat who also owns and operates a diamond business with his family. On November 21, 2020, the couple got married. The adoring wife then posted a photo of herself with her husband the next day along with a sentimental caption for him that read: "Love each other for the sake of Allah. Married each other for the sake of Allah. May Allah keep us united in this Duniya. And reunite us in Jannah. Fabi ayyi ala-e rabbekumaa tokazzebaan. Which of the favours of your lord will u deny."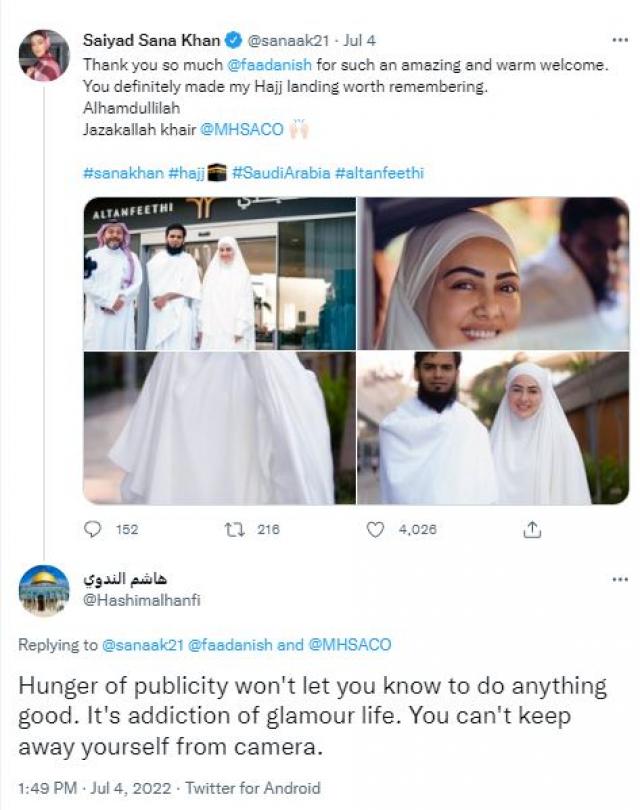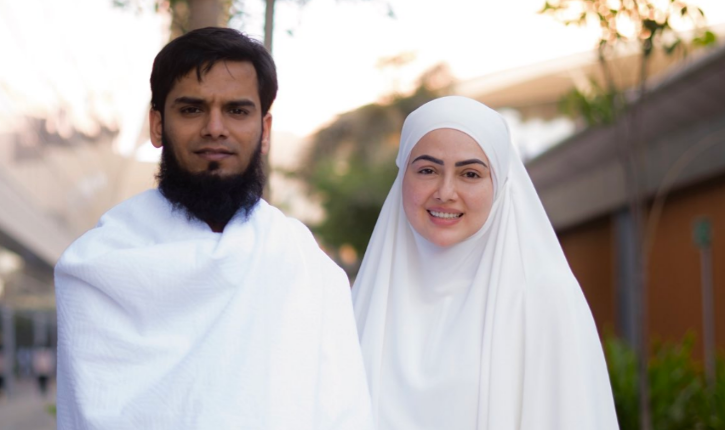 Sana Khan recently travelled to the Holy Land for the Hajj with her husband, Anas Saiyed, and she kept her fans continually updated with peeks from the experience. To share a peek of her spiritual trip in the holy city of Mecca, she posted a variety of images and videos to her social media accounts.
Some of her fans, however, became upset as a result of her posts. They made fun of her by asking in multiple comments whether she was using religion as a PR stunt. On her Twitter tweet, a user commented: "Hunger of attention won't let you know to do anything positive. Addiction to the glamorous lifestyle. You are unable to avoid Americus. At the same time, a different user mentioned in a post on Instagram," u should concentrate on hajj rather than photographing", and many more. Check out the comments below:



Sana Khan is an active social media influencer who frequently posts snippets of her life. She posted a series of images from her visit to an opulent hotel on her Instagram account on March 22, 2022. Atmosphere Dubai, the world's tallest restaurant in the Burj Khalifa, is where Sana can be seen in the photos sipping gold-plated tea.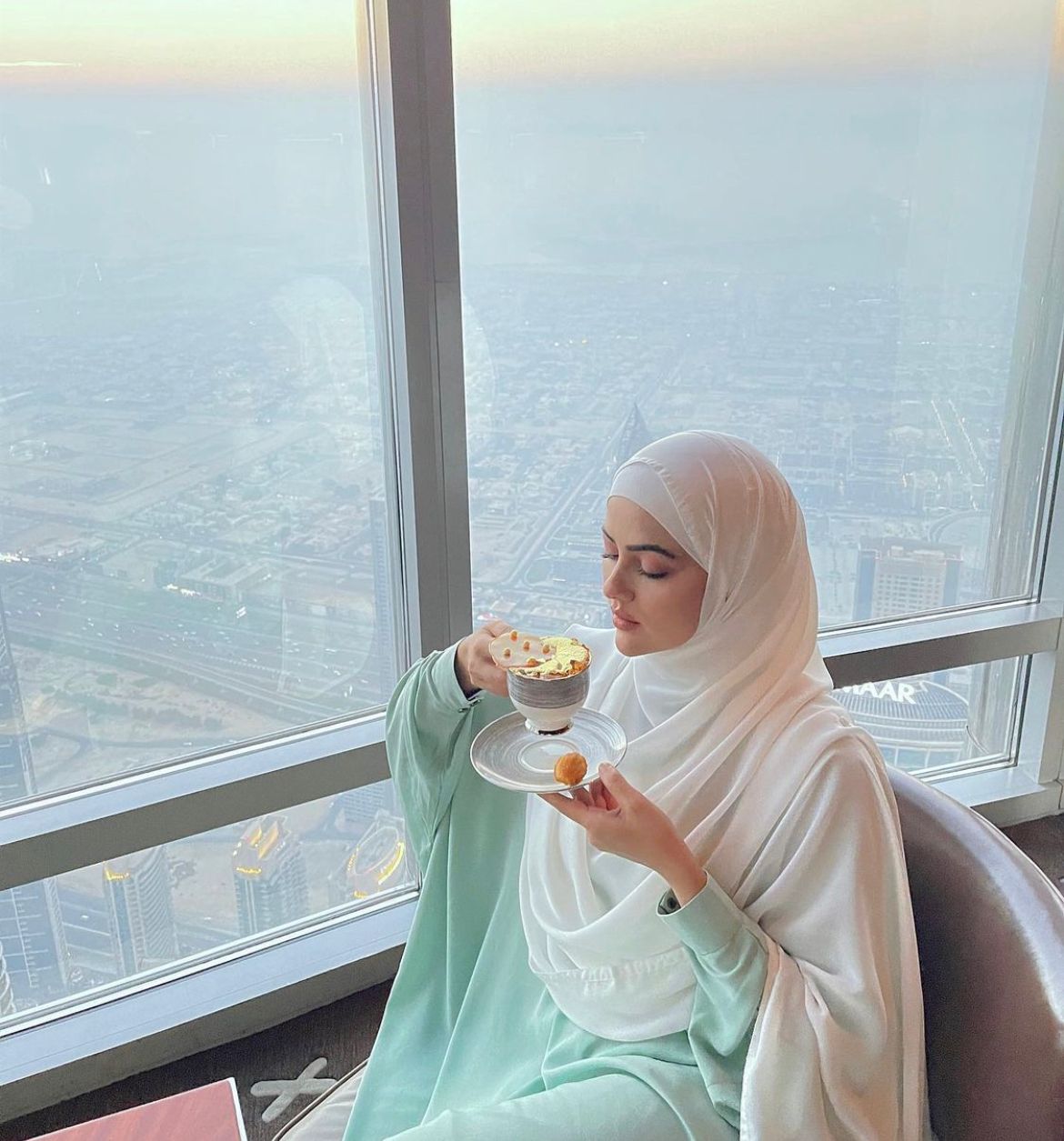 The 24K gold-plated tea, which cost 160 dirhams—roughly $3,300 in Indian rupees—was consumed by Sana Khan. As she shared the images, Sana had penned: "Never compare your life with those who enjoy haram things. In this world, they appear more successful but before Allah they are nothing and that is what matters."