Rhea Chakraborty Slaps Neighbours With Legal Complaint Got Making False Allegations Of Sushant Singh Rajput Dropping Her On 13th June
Rhea Chakraborty was in jail for around a month in Sushant Singh Rajput death case. There were many allegations imposed against the actress. She had maintained from the very beginning that she had left Sushant Singh Rajput's home on 8th June after his sister came to visit him. However, neighbours had suggested that they saw Sushant Singh Rajput drop Rhea Chakraborty off on 13th June. And now that the actress is out, she has decided to file a legal complaint against the neighbors for spreading lies.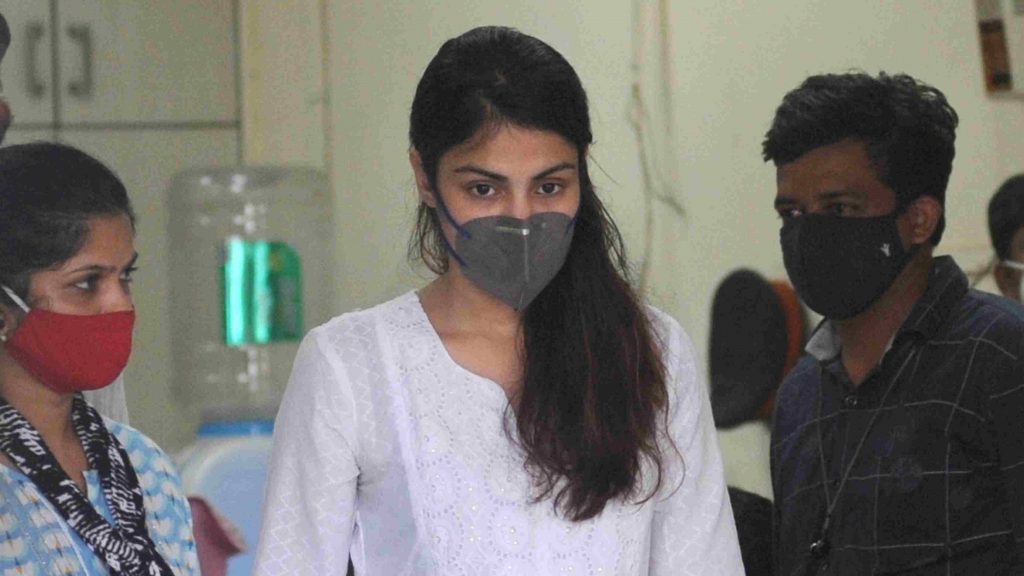 According to a report in Times Of India, Rhea in her complaints said that her neighbour named Dimple Thawani's claims and allegations are "patently false and bogus against me, knowing them to be false, to mislead the investigation." Rhea called the rumours of Sushant dropping her off at her house, 'utterly false'.
Earlier speaking to Republic, Rhea's neighbour had said, "The person told me this in June itself before any of this had gone to CBI or even before Rhea had said anything. The person had said, 'Oh! he passed away, I had just seen him drop her off on 13th evening.' Nothing was known at that time that what else will come up. I have not seen anything and Yes, I am Rhea's neighbour."
Rhea's lawyer Satish Maneshinde said in a statement, "We will start going after people who defamed and tried to destroy her (Rhea) life…for a 2-minute glory on electronic media carrying fake news. One such person was Dimple who claims she is an SSR fan and believes she is his soulmate due to a past life connection. She claims that someone told her that SSR dropped Rhea home on the 13th."