Rajkummar Rao Shares A Mirror Selfie With Wife, Patralekhaa, Netizens' Reaction Made Him Delete It; Checkout Here!!!
Recently, Bollywood star Rajkummar Rao shared on his Instagram handle and shared a mirror selfie with his wife, Patralekhaa. Long over-due Rajkumar Rao deleted the picture because of the netizen's peculiar comments on the post. As everyone knows, last year Rajkummar Rao had got married to his ladylove girlfriend, Patralekhaa Paul, and their wedding was one blowout.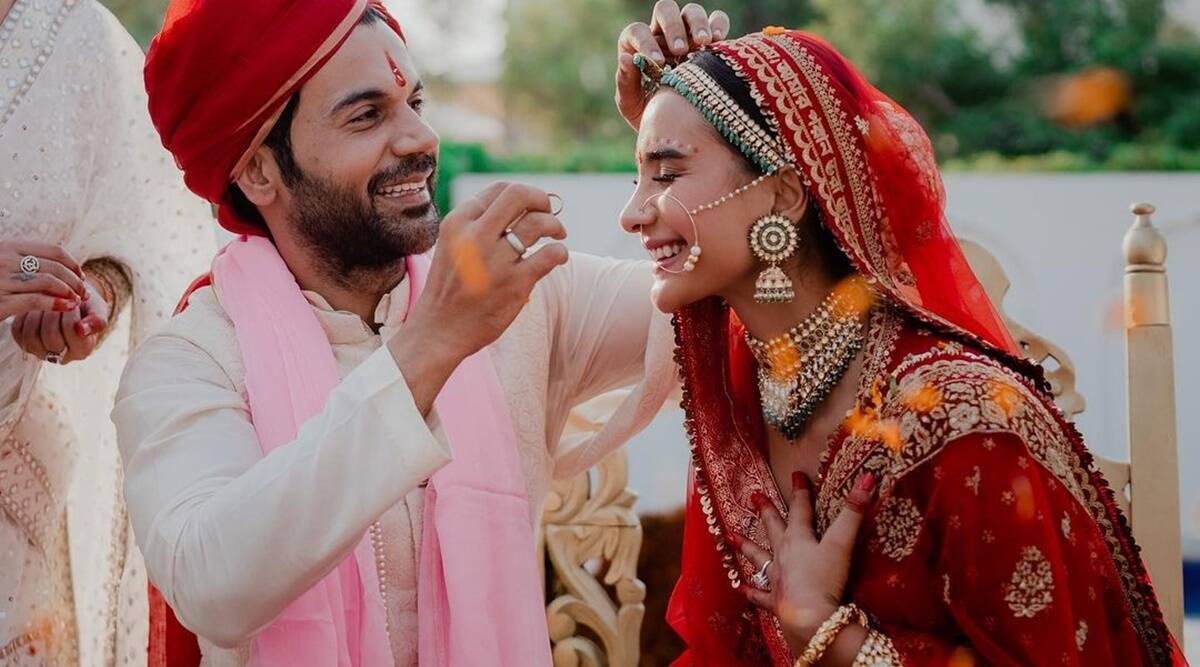 From that day forward, they tied the knot on November 15, 2021, the lovebirds have been filled with joy on their wedding day. Once in a while, the couple shares very often loving comments on each other's posts on social media or shares glimpses of each other in their posts. Wedding announcement Patralekhaa Paul had shared and had taken to her Instagram handle to share a sequence of pictures from their wedding day with his love Rajkummar Rao and had written in the caption could read as: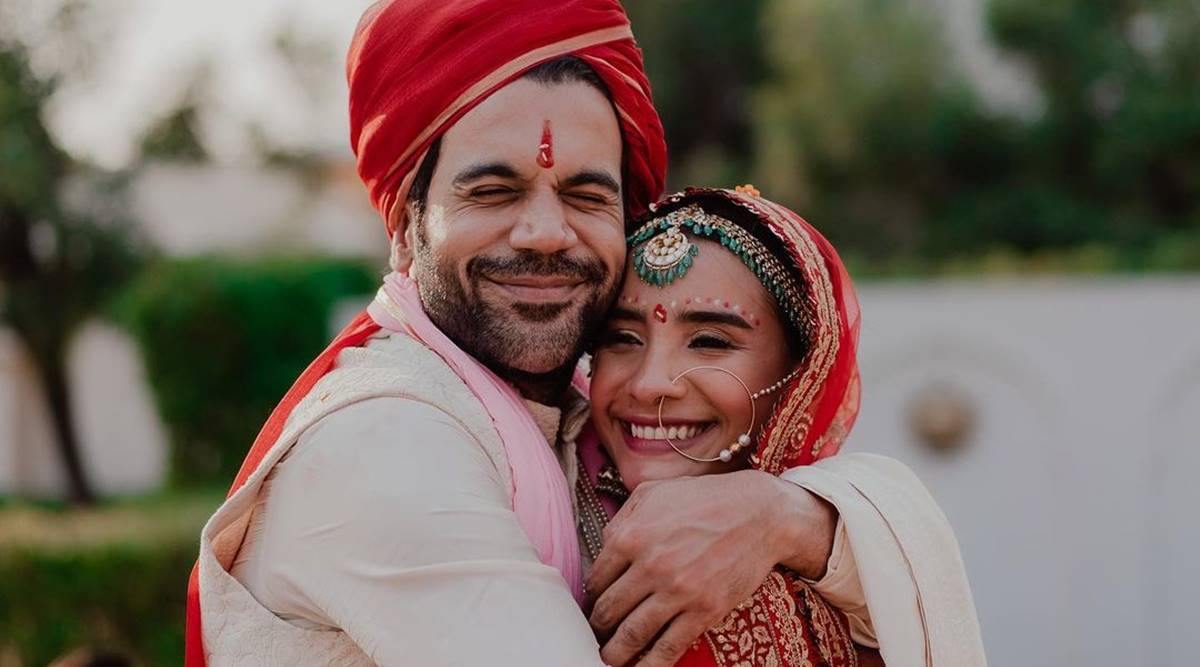 "I got married to my everything today; my boyfriend, my partner in crime, my family, my soulmate…My best friend for the last 11 years! There is no greater feeling than to be your wife! Here's to our forever." A few moments back, Rajkumar Rao shared a post on his Instagram handle and shared a picture with his loving wife, Patralekhaa Paul. In the picture, actress Patralekhaa can be seen in a white shirt, posing in front of a mirror while Rajkummar Rao was a photographer for her. He was also seen in the picture as it was a mirror selfie.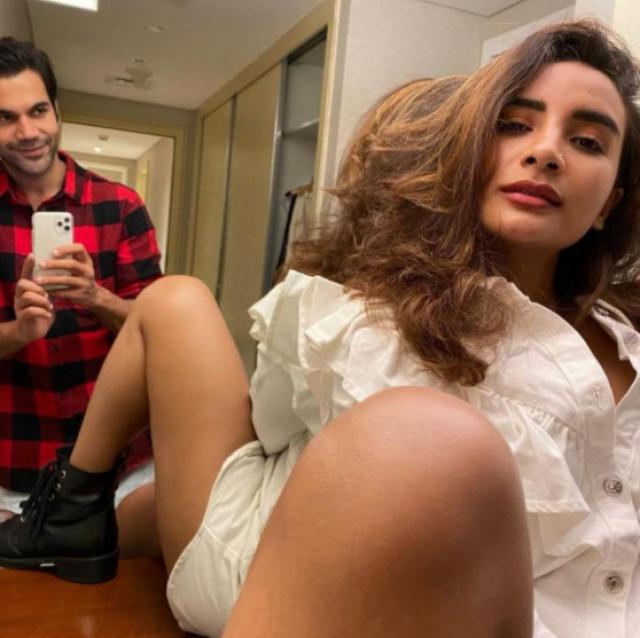 While sharing the picture, Rajkummar Rao wrote: "Sheesha aur sheeshe me tasveer. Mirror Selfie-Check Beauty-Check Frame-Check Shirt-Check."
In the picture, the wife, Patralekhaa, gushed her love for her husband Rajkumar Rao. She wrote in the comment with a heart emoji, "Loveeeeeee you."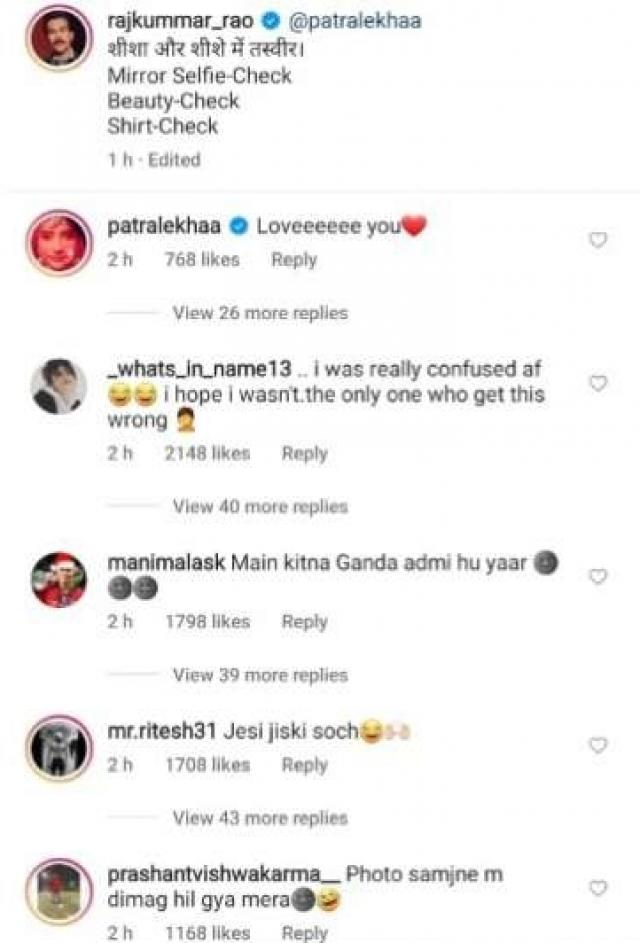 Once the picture was shared, the netizens started commenting on it and they didn't take it in a good manner. However, the couple starts to troll, especially Patralekhaa's pose in the selfie, which looks not in a good way. One of the followers wrote, "I was really confused. Hope I was not the only one," another one commented, "Photo samajhne mein dimaag hil gaya mera". It seems like Rajkumar didn't expect this kind of horrible reaction and therefore he deleted his post.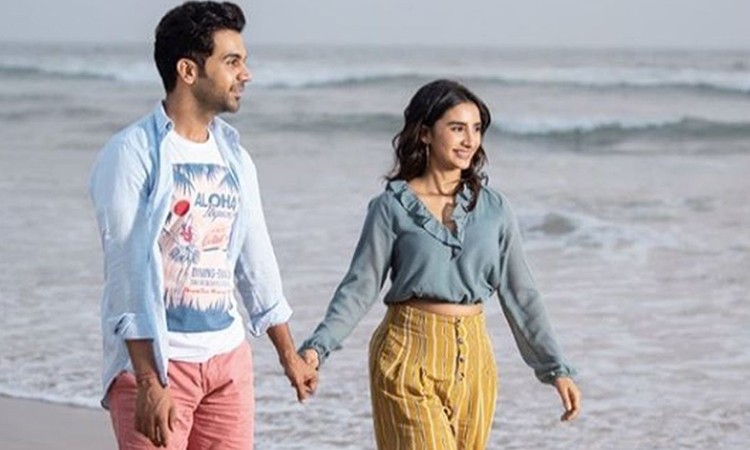 On the work front, presently, Rajkummar Rao is busy promoting his upcoming film, Badhai Do with his co-star Bhumi Pednekar.