Priyanka Chopra's Heartfelt Ganesh Chaturthi Celebration with Daughter Malti Marie in Los Angeles Goes Viral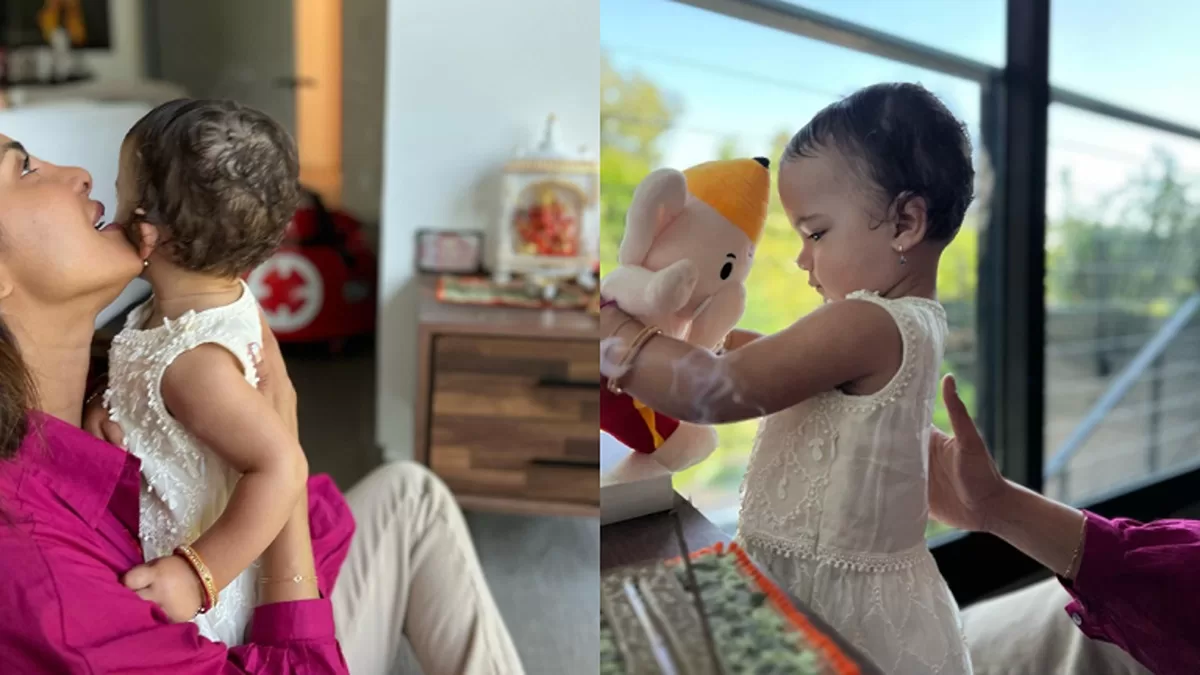 Priyanka Chopra embraced the joyous occasion of Ganesh Chaturthi at her Los Angeles, California residence. She was accompanied by her beloved daughter, Malti Marie Chopra Jonas. The actress shared a glimpse of their heartwarming celebration, capturing precious moments of their festivities.
Malti's Adorable Ganpati Playtime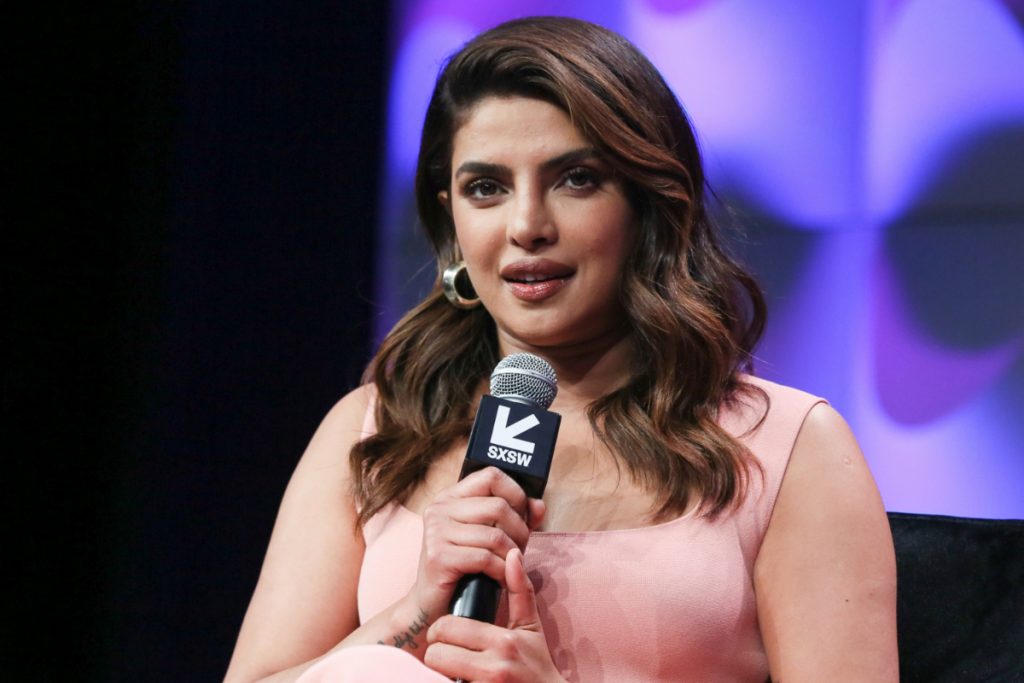 Priyanka took to Instagram to post a series of delightful photos showcasing their Ganesh Chaturthi festivities. In one snapshot, the actress unveiled her beautifully adorned mandir, housing Lord Ganesha's idol. Alongside Malti's cherished Ganpati toy, emphasizing their devotion to the occasion.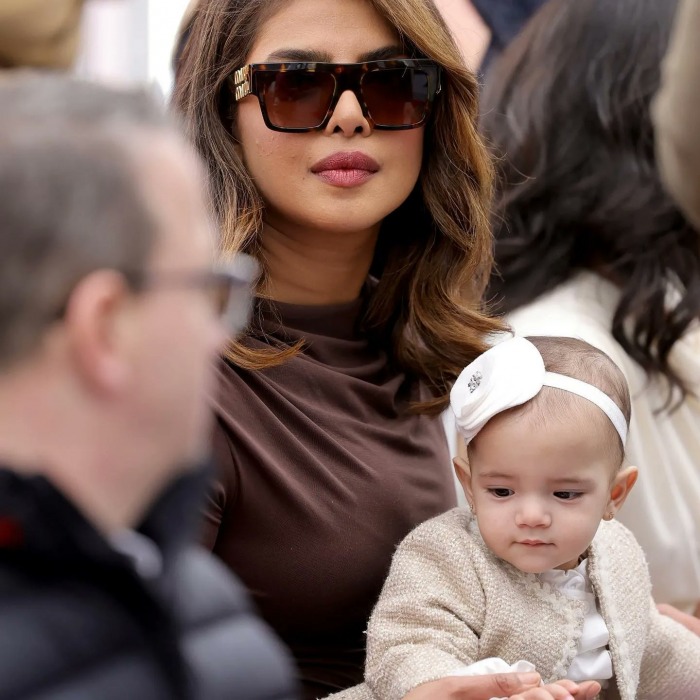 Priyanka Chopra ushered in the auspicious festival of Ganesh Chaturthi with her daughter, Malti Marie Chopra Jonas, at their cozy Los Angeles home. The actress warmly captured the essence of the festival, sharing their intimate celebration with her online community.
Priyanka's Homely Ganesh Chaturthi
Through a collection of heartwarming images posted on Instagram, Priyanka gave her followers a peek into their Ganesh Chaturthi festivities. The first photo showcased their home temple, beautifully adorned to welcome Lord Ganesha. Alongside the deity's idol rested Malti's adorable Ganpati toy, symbolizing their family's deep reverence for the occasion.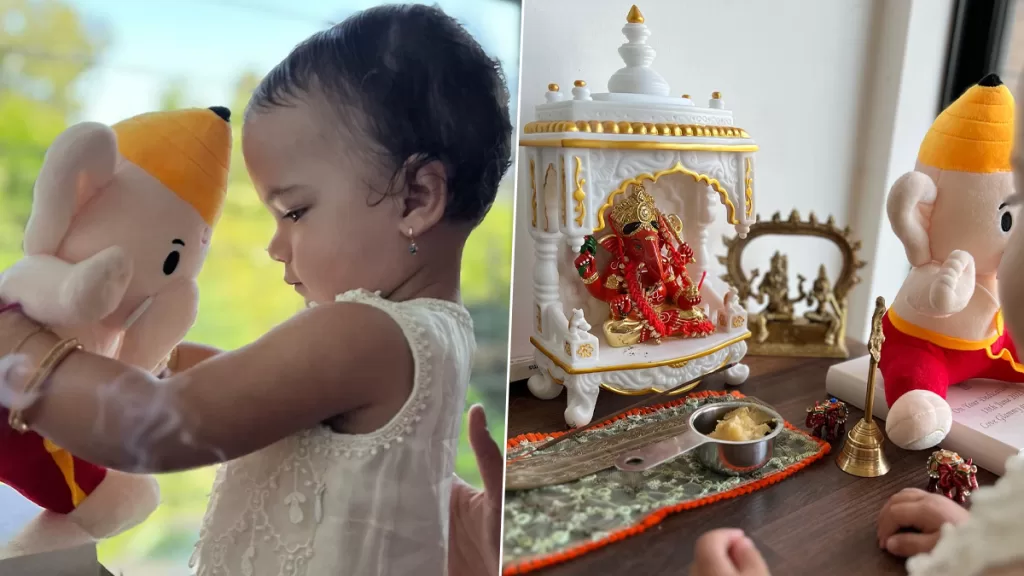 Another heart-melting moment captured during the celebration featured young Malti engrossed in play with her beloved Ganpati Bappa toy. The endearing snapshot, where she lovingly hugged the plushie, struck a chord with online admirers. Fans couldn't help but shower compliments and affectionate comments, with one admirer noting Malti's remarkable growth, comparing her beauty to her famous parents.
In another heartwarming click, Priyanka cradled her daughter in her arms. Priyanka radiated grace in a Rani pink collared kurta shirt paired with beige pants, while Malti looked enchanting in an embroidered white ensemble adorned with bangles and a delicate bindi. The images also revealed Malti's active participation in the festivities as she placed her cherished Ganpati Bappa toy alongside Lord Ganesha's idol at their Los Angeles home temple. Priyanka and Nick, who exchanged vows in a grand ceremony at the Umaid Bhawan Palace in Jodhpur, Rajasthan, in December 2018, continue to radiate happiness in their growing family.